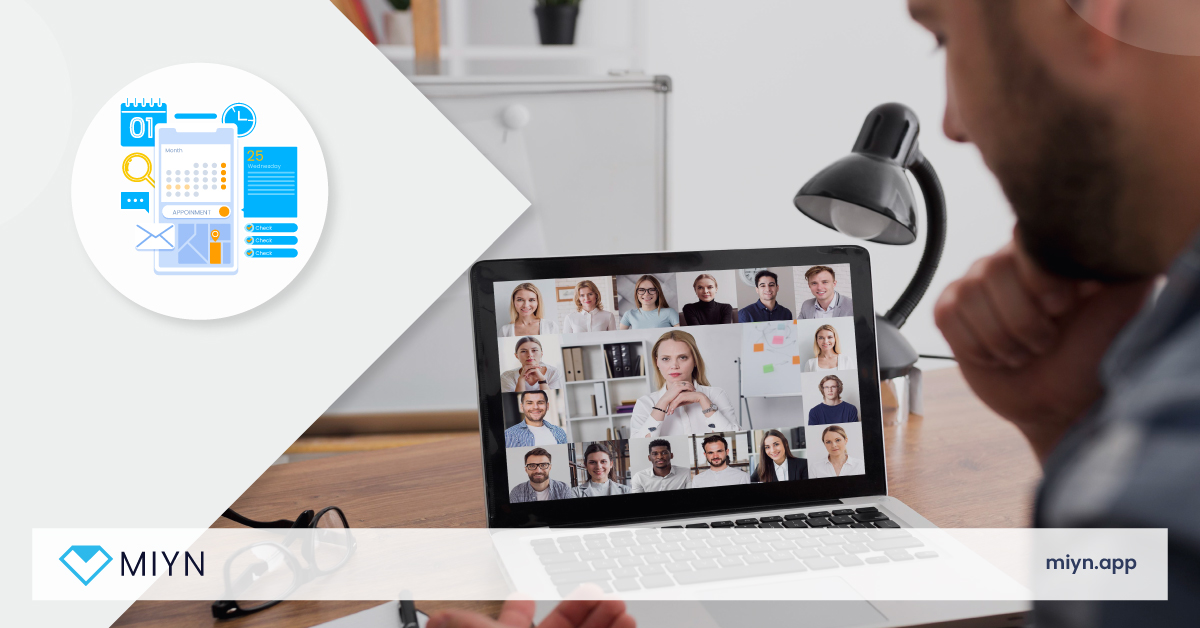 How To Increase Productivity Using An Online Meeting Scheduler?
COVID is getting worse. After a few months only, it arrives in a new form. Thus it is not possible to meet multiple people physically. As a result many businesses are coming online. So there is a need for a proper solution to handle the coming traffic. The online meeting scheduler is an ideal solution to achieve this task.  
Why? Because, in this scenario, the traditional booking system cannot be reliable. If you use your phone to book meetings, your speed will be slower. And you will need a separate time to reply to the coming mails. Or you can increase the workforce to keep the booking speed consistent. 
However, we have a better solution for you: an online meeting scheduler. It is cheaper, quicker, and more reliable. Also, you will not need minimum human resources to use this tool. Find out more about meeting schedulers in this article. 
What is an online meeting scheduler?
An online meeting scheduler is the quickest solution for booking meetings. It removes the barrier of phones and calls. Also, it allows your business to schedule meetings 24 hours a day and seven days a week. 
To use a scheduling app, first search for the best scheduling app for your business. Now, integrate it with your company and let the working flow begin. 
You may think that a phone call and email can do the same thing. You are right, but booking software is a better solution. Because you need more employees for other solutions, however, if you use a scheduling app, you may need one assistant to update you about the coming meetings. 
Traditional booking system vs. online meeting apps 
Traditionally we relied on phones, emails, or in-person visits for booking meetings. However, now they are not the best way to book appointments.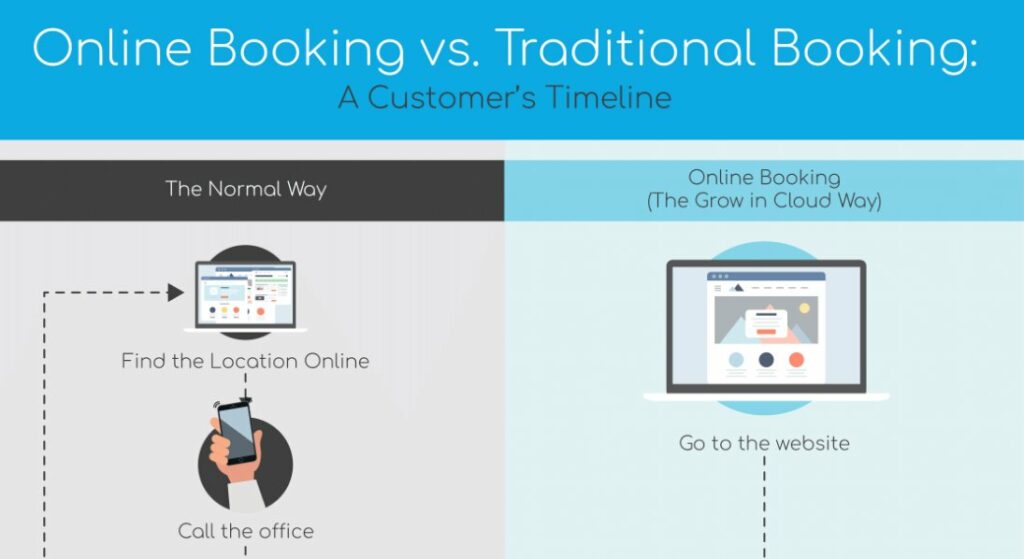 Using a phone, you can attend to only one person at a time. And a regular phone call can take at least five minutes. So, within this time, you can lose multiple clients. You can secure them by increasing the number of phones, which will increase your cost. 
And you need a separate time to reply to emails. Yes, you can have a couple of templates to speed up the process. Still, you cannot do other tasks while composing emails. Hence, emails will affect your productivity. 
Get Started free
On the other hand, meeting scheduling apps will increase the booking speed and improve productivity. You will not need to attend calls or write emails as everything will be automated. You will be informed via message or email. When a meeting is scheduled, The software will also send you timely reminders for the coming sessions. 
There are many more benefits of scheduling software. Let's find out about them.
What are the benefits of an online meeting scheduler?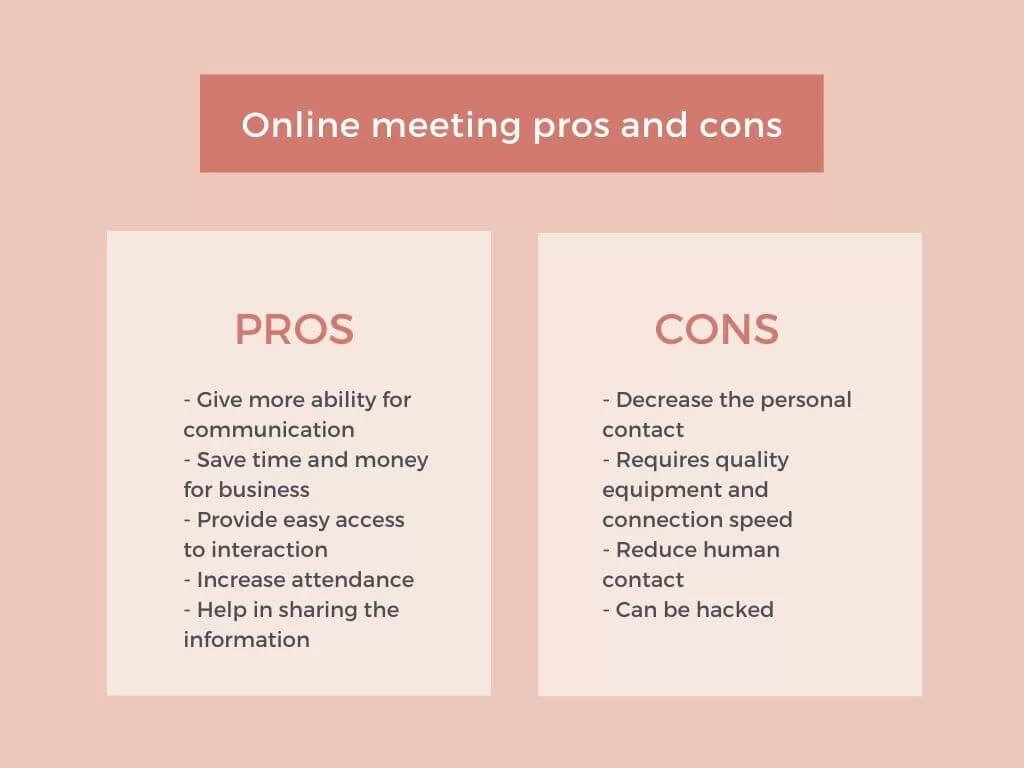 Time saver 
Calls and emails require time. And time is money, and we are not in favor of wasting it. That's why we are always looking for ways to save time and spend it on something more useful. 
The meeting scheduler will handle all the pre-processes of booking meetings. Everything will be covered from date, time, and availability by this software. 
Increase sales 
Once your customer is impressed by your website or landing page, he is ready to book a meeting. But when he sees the option of a phone call or email, he will think for a moment because many people are not interested in calls. 
So, you should remove this barrier to increase sales. Just integrate a scheduling app on your website and allow your clients to book meetings instantly. 
Share documents instantly 
If you are a doctor, lawyer, CA, or freelancer, you may need to see some files from your clients. You can ask them to add those necessary files while booking a meeting. It will save you time and show your diligence in solving clients' problems. 
Never miss meetings 
In the old booking system, we can forget about meetings. Because when we solve things manually, we can forget about them. So, in case you or your assistant forgets about any coming meeting you cannot prepare for it. 
But if you use an automated scheduling app, you will not forget about them because it will send timely reminders to you and your client. 
How can meeting schedulers remove border barriers?
As mentioned earlier, the world is coming online. And the internet is just like a global village. You don't need a passport, visa, or ticket to travel around. Also, you don't need a permit to work here. All you need is a good connection with people across the border. 
But you do have some working hours. Don't you? Then how can you connect with people in a different time zone? This is where scheduling software comes to the rescue. They work throughout the year to keep you connected with your clients. 
Get Started free
Any person from any place can easily connect with you via a scheduling app. They will not need to call or email you. Just a few clicks will complete the procedure. So it will help you to automate your business and grow your revenue. 
What are the features of a good meeting scheduler? 
A good meeting booking software should include the following features. 
A good booking page
Scheduling software should provide a separate booking page where your clients can book meetings with or with your teammates, depending on the availability. Also, it will be better if it allows you to customize the page according to your website.  
Two calendar synchronization 
Once you've made an appointment, the online scheduling software should allow you to sync it with your calendar. Syncing your calendar allows the appointment planner to check for additional meetings, which prevents you and your team from being double booked. 
Automatic reminders 
When a customer schedules an appointment, the scheduling software should automatically send an email confirmation to the customer. It should, ideally, also send SMS/email reminders. This function helps companies save time and decrease no-shows. 
Set available time 
Customers had to call/email a business to confirm availability and arrange an appointment before scheduling software existed. Appointment scheduling software allows you to establish your available working hours and highlight vacations when you will not be accessible. On your booking page, the scheduling software displays the available slots. 
Team scheduling 
Appointment schedulers should distribute appointments to team members automatically based on availability. It should save you time and resources by eliminating the need to manually allocate customer appointments to your team members. 
Time zones 
It is no longer essential to use Google to convert time zones according to your client's zone (or vice versa). Now, appointment scheduling software should have the feature of automated time zones and daylight saving conversions. 
Paid meeting scheduler vs. free meeting scheduler 
You can find multiple online free appointment booking systems. And many people will use them as no investment is needed. However, this is not the ideal approach if you want to increase your business. 
The free appointment booking apps have limited features. And if you want to add more features in free tools, you will have to pay. Thus they will charge you in one way or another. Then why don't you go for paid tools that can boost your productivity without hidden charges?
Get Started free
The paid scheduling software can include features of lead generation, CRM, and more. As a result, you will be managing all essential tasks under one dashboard. 
Also, the paid tools do not have hidden charges. And if they have a payment transferring feature, the fee will be lower than free appointment schedulers.  
Who can use an appointment meeting scheduler?
Many businesses can take advantage of appointment booking apps. Let's have a look at a few of them.
Appointment booking software for healthcare 
Since the workload of doctors or healthcare workers is increasing, they can use booking software to relieve some stress. As the appointments will be scheduled in advance, they will help you allocate resources in advance. It will also help them to regulate the patient flow. 
Appointment scheduling software for salons or spas 
The COVID comes each time in a new form. So it is not wise to have a massive indoor audience. People should not increase whether they are here to schedule meetings or enjoy the service. So salons can use scheduling software to control the flow of their clients. 
Scheduling software for online teachers 
In case you are a teacher or trainer, you can also use scheduling software. You cannot spend hours sitting in front of the computer and responding to the coming booking requests. You can leave it to the booking software and focus on your upcoming classes. 
Appointment booking app for freelancers 
Freelancers can also make their work smoother by using appointment booking apps. It will help them control their future work and attend meetings on time. 
Scheduling software for event handlers 
If you own an event management company, you'll have to deal with various clients. Concerts, weddings, engagements, speaker sessions, seminars, expos, and other events may all be arranged via you. They all have distinct needs and expectations, and they want you to respond quickly. 
You can make this process faster by using event booking software. It will help you to regulate booking tasks. Thus you will be able to focus on the real problems. 
Which appointment scheduling software should you use?
MIYN is one of the top online business development tools. Booking meetings is a piece of cake when you use MIYN. It has a user-friendly UI. You can work on MIYN if you can use a keyboard and mouse.  
You'll be pleased to learn that MIYN's services are not restricted to the meeting schedule. It is a comprehensive bundle that will assist your company in achieving its long-term objectives. Let me list a few of its features: 
Lead generation 

CRM 

Live chat 

Detailed analytics 

Subscription management 
Moreover, MIYN's developers are aware of the importance of a good landing page. That's why they are providing perfect landing pages for your business. 
I'm confident in MIYN's ability to deliver on its promises. MIYN offers a free one-month trial that includes all paid features to ensure your satisfaction. They also don't ask for any personal information during the free signup process. 
How can MIYN improve your business? 
MIYN is an easy, effective, and convenient booking software. By using MIYN, you can easily manage meeting booking. And you can also increase website engagement. Also, its reports will help you to improve the website's performance and increase business effectiveness. 
The best thing is you will not need to integrate any third-party business tools. Why? Because MIYN has all the valuable tools under one dashboard. Whether you are looking for lead generation, CRM, live chat, or email marketing, you will find it in MIYN's dashboard. 
Get Started free
Also, an essential part of your website is a landing page, as this page will increase sales for you. That's why MIYN is also providing perfect landing pages for your business. 
Summing things up
That was it from our team. We expect that this article was helpful for you. If you have any queries, then feel free to contact us. Our support team is always here to help you. 
And if you are thinking of using an appointment booking app, click on the "Get Started" button above. It will not cost you anything for a month. 
Frequently asked questions
What is the best way to schedule meetings?
Booking meetings via phone and email is old school now. The easy and better way to schedule meetings is to use an appointment booking app. After using online meeting schedulers, you will no longer need human-to-human interaction to schedule meetings.  
How long can it take to schedule meetings?
If you use the traditional methods, it can take at least half an hour to book a meeting. But if you use an online meeting scheduler, you do the same procedure instantly.