Close more deals. With a landing page by MIYN
Start mining your goldmine

Simple and Straightforward user Interface for your Clients, and Sales force.

Customise your Logo, Brand Colours and Business images for maximum impact. Drive more results from your Lead funnel and Spend less time worrying about Branding.

Link your Domain, and Deploy MIYN in seconds, without writing a Single line of Code.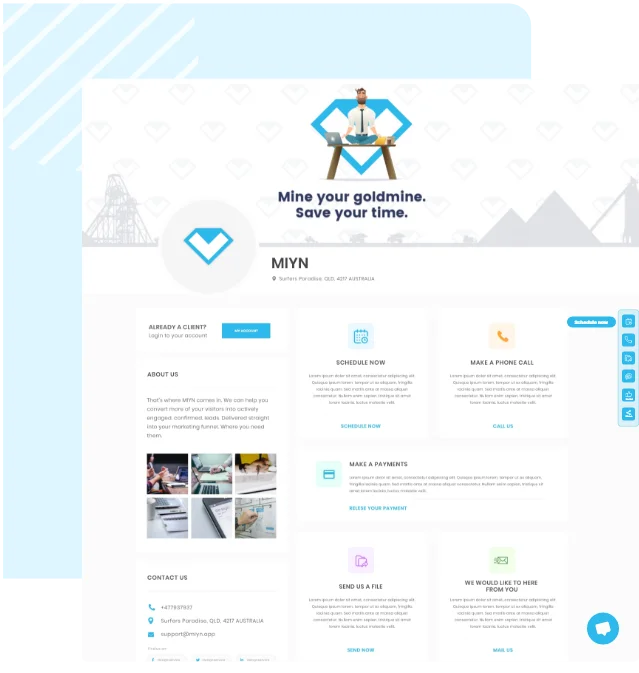 It's Fast & Easy! Get Ready made and High Converting Landing Pages for your Business. Easy drag and drop system with 24/7 support center. Have a Great Customizable online store that Convert Visitors into Leads.
We care about Your Call to Action that is specifically tied to your Goal, and Support by everything else on your Landing page, from headline and body copy to images and overall Layout.
Custom Landing Pages to Capture Leads
Engage with your Customers
Omnichannel communication through phone, email, live chat, and social media whilst keeping tabs of your client lists. That's your MIYN.
Make Data your best friend, Automate Reports and get Insights
Instant clarity. Find out what's happening on the salesroom floor, without getting out of bed. Keep in touch with your clients, and find solutions to improve results. Improve reporting, without writing reports. No, you're not still dreaming.
Automate Routine Tasks
Create pre-defined conditions for every incoming lead, and automate your lead nurturing process. Your task or MIYN?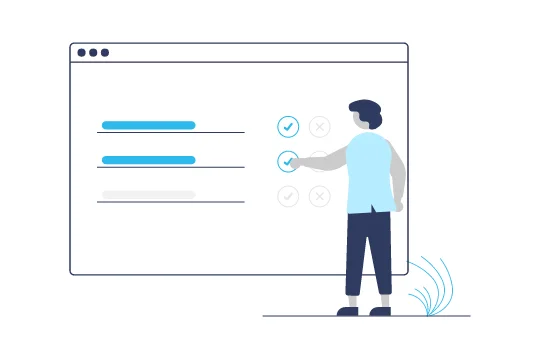 Best online booking system for my Business. It has some great features along with appointment scheduling, live chat, and call, Managing Clients. This system is really very helpful and time-saving.
Finally, I found an amazing online booking system for my Spa and Salon Business. Thanks to "MIYN" for making such a simple yet unbelievable and effective organized app.
Start Mining your Goldmine with MIYN