Create Unique, Client Spaces where Teams and Clients can Collaborate.

Add More Steam To Your Team
Achieve more results with the MIYN straightforward user Interface with a Minimal Learning Curve.

Track Client Engagement & Activity
Our sales Automation Features are Ideal for Automating your digital marketing business processes. Your team can spend More Time Interacting with Customers and Less Time Manually Entering Data.

Build Solid, Long-term Business Relationships
Your MIYN Client Portal Provides a branded Experience for website Visitors to review Appointment Times, Documents, Communications and Work Securely to share Information, and Engage with your Sales Team.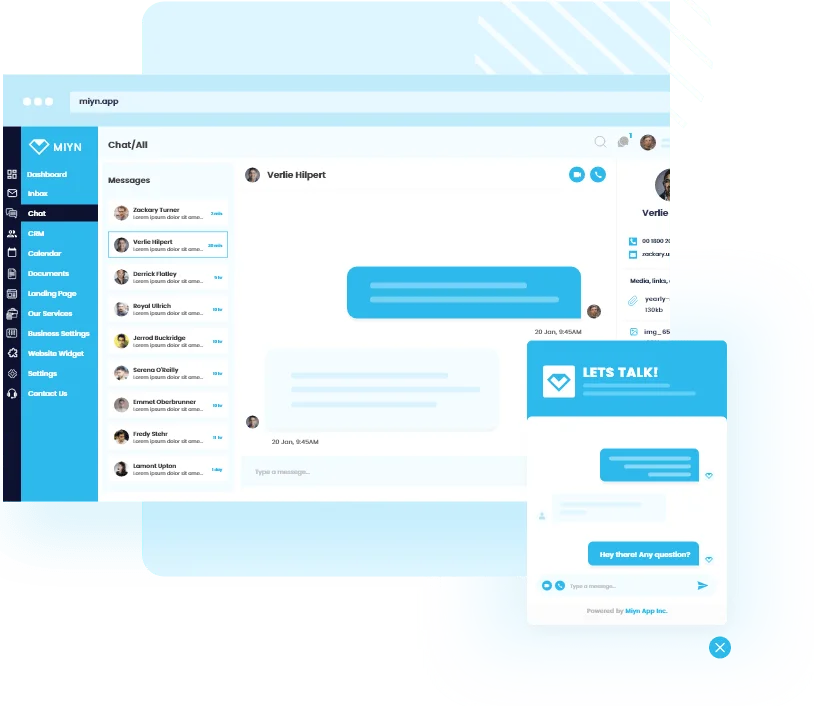 We found Only 14 out of 100 Companies had Live-chat systems. This means you have to call, hold and talk to the Push Sales Representative or send an Email which is most Likely Randomly Lost. We can't Risk Losing Customers because we don't want to Take the Time to Install a Live-chat System.
In today's Landscape, can you guess what is the Preferred Channel for Customer Service? Live Chat will Improve the Efficiency of your Customer Service. Because Customers always Love to get Quick Service. It has a Full Range of Features, it will Save your Time for you and your Customers. Support your Online Visitors and Gain Trust. Encourage them to add items to their Cart immediately and Help them Check Out.
Client Relationship Management Software
Create Your MIYN
Getting Started is Simple. Choose an Account and Setup your Account. Fill in the Company details and that's it. You've Setup your very Own Customer Portal. Grab a drink.
Invite Existing Clients
Once you're Setup, you can Invite your Client Database to Connect on their very Own Portal Page. Old Customers become New again.
Update As You Go
Set follow-ups, and mark them as in progress, completed or inactive to keep everyone in the loop. As you add and complete more projects, you'll be able to track results.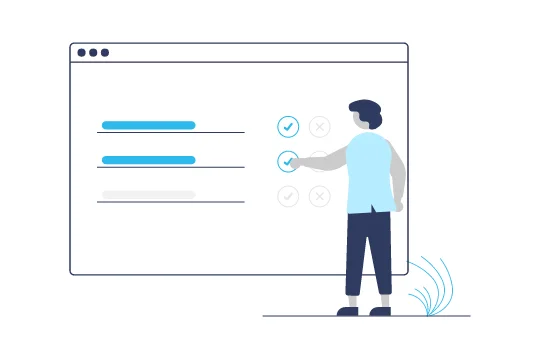 Best online booking system for my Business. It has some great features along with appointment scheduling, live chat, and call, Managing Clients. This system is really very helpful and time-saving.
Finally, I found an amazing online booking system for my Spa and Salon Business. Thanks to "MIYN" for making such a simple yet unbelievable and effective organized app.
Start Mining your Goldmine with MIYN