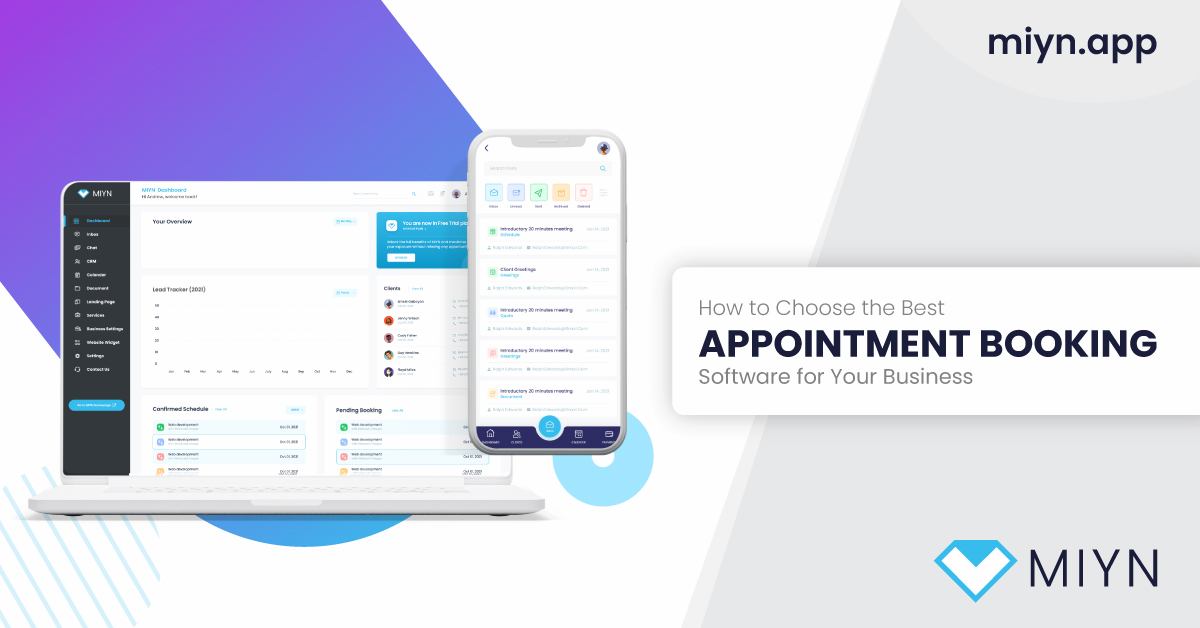 How to Choose the Best Appointment Booking Software for Your Business
Appointment booking software has become increasingly popular among businesses as it allows customers to book appointments with ease and convenience. With so many options available, it can be challenging to choose the best one for your business. In this article, we will provide a comprehensive guide on how to choose the best appointment booking software for your business.
Identify Your Business Needs
Before selecting an appointments booking software, it's essential to identify your business needs. What type of appointments do you offer? How many employees need to access the software? Do you require a software that integrates with your current system? Understanding your business needs will help you choose the software that will best suit your needs.
Look for Features
Different appointments booking software comes with varying features. Some of the features you should look out for include:
Online booking: Does the software allow your customers to book appointments online?

Calendar syncing: Can the software sync with your existing calendar to avoid scheduling conflicts?

Customization: Can you customize the software to match your business branding?

Automated reminders: Can the software send reminders to your customers via email or SMS?

Payment processing: Does the software offer payment processing, and if so, how secure is the system?
Ease of Use
The appointment booking software you choose should be easy to use for both you and your customers. It should have a user-friendly interface that is easy to navigate. It should also be easy to set up, and you should be able to configure it to match your business needs.
Integration
You should consider whether the appointments booking software integrates with other systems you use in your business, such as your CRM or email marketing software. Integration with other systems will make it easier for you to manage your appointments and customer data.
Customer Support
Customer support is an essential aspect to consider when choosing appointment booking software. You should select a software provider that offers reliable customer support, whether it's via email, phone, or live chat. It's also essential to check the availability of customer support to ensure that you can get assistance when you need it.
Get Started free
Pricing
Different appointment booking software comes with different pricing plans. Some offer a free plan, while others require you to pay a monthly subscription fee. It's essential to choose a pricing plan that fits within your budget while still offering all the features you need.
Conclusion
Choosing the right appointment booking software for your business is crucial to ensure that your customers have a seamless booking experience. By considering your business needs, features, ease of use, integration, customer support, and pricing, you can make an informed decision when selecting the best appointment booking software for your business.
FAQ:
What is appointments booking software?
Appointments booking software is a tool that allows businesses to manage and schedule appointments, meetings, and reservations online. It simplifies the booking process for both businesses and customers, improving efficiency and saving time.
Is appointment booking software suitable for all types of businesses?
Appointments booking software is suitable for businesses that offer appointments or meetings, such as salons, healthcare providers, spas, and consultancy firms. It is also useful for businesses that require reservations, such as restaurants and hotels.
How much does appointment booking software cost?
The cost of appointment booking software varies depending on the features, functionality, and level of customisation. Some software may offer a free version with limited features, while others may charge a monthly fee ranging from £10 to £200 or more.
Get Started free
Can appointments booking software be integrated with other business software?
Yes, most appointment booking software can be integrated with other business software, such as CRM, email marketing software, and payment processing software. This ensures that your booking system works seamlessly with your existing systems.