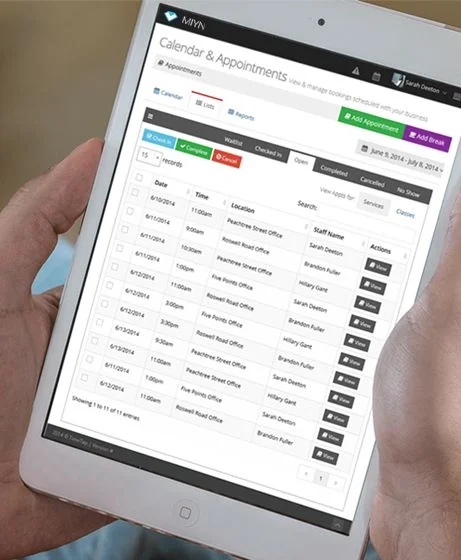 We let your clients take responsibility.
Let your clients set appointments at times that suit them. Book services, register interest in events, functions or anything else; from anywhere, any time.
We look after Consumers care first and foremost about how their time is valued by brands.
Our complete and versatile customer service solutions increase customer satisfaction and engagement.
Websites with a lead capture system are 100% more likely to capture a website lead than those without one.

Modern website users want instant gratification. If they're looking for an appointment, they want to book the appointment. There and then.

Everyone's busy. Why spend time checking schedules or bouncing messages back and forth to agree on a time? Set schedules and confirm appointments instantly.

Focus on what you do best. Help customers to buy. With improved onboarding, you can spend less time on detail, and more time on big picture thinking.
Try our unified customer experience 24/7
Our customer always
happy with our services
Best online booking system for my Business. It has some great features along with appointment scheduling, live chat, and call, Managing Clients. This system is really very helpful and time-saving.
Finally, I found an amazing online booking system for my Spa and Salon Business. Thanks to "MIYN" for making such a simple yet unbelievable and effective organized app.
Simplify your client interaction - anytime, anywhere