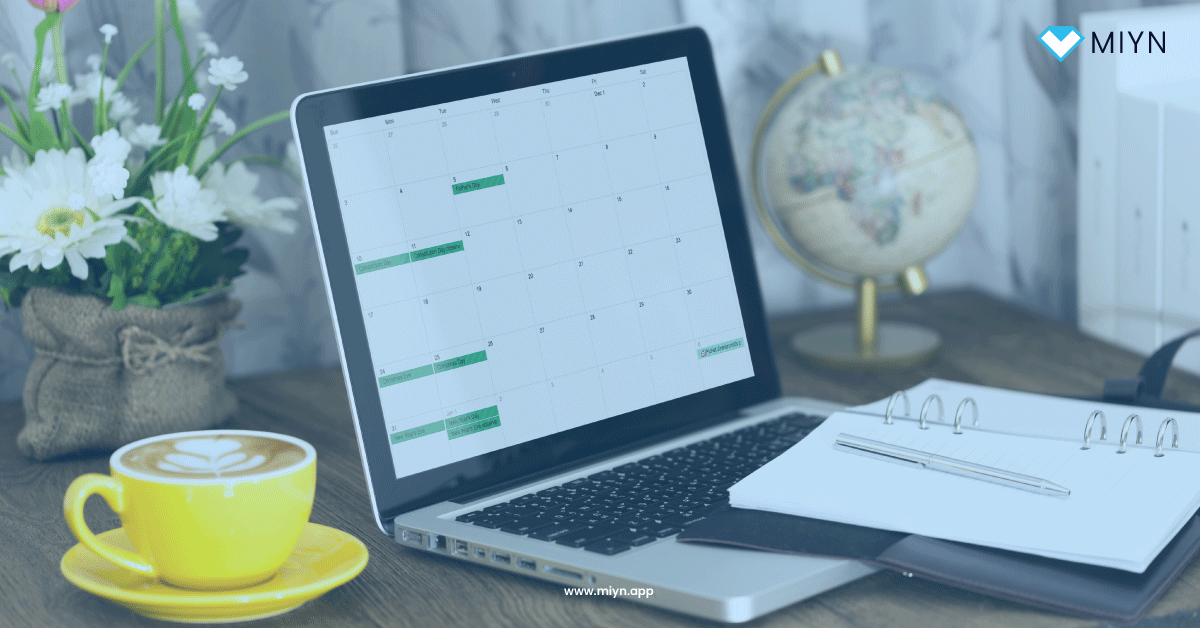 Top 5 Online Appointment Booking System
As a business owner, you will have to complete several tasks and attend meetings with your clients. Normally it is not easy for a person to keep up with all of the work manually. For your personal reminder, you can hire a virtual assistant or secretary. But, what about the client's side? Your secretary cannot be a good reminder for your client. What's your plan here?
This is where the online booking systems come to your rescue. These online software can help you to arrange quick appointments with your client. Once you use online appointment solutions your daily workflow will get smoother. These softwares will send the reminder to you and your client. 
But, there are many scheduling softwares. Which one should you use? You don't have to worry about that. Because we have shortlisted the best 5 online business scheduling softwares for you. You can pick one according to your requirements. Without further ado let's get to know about them. 
MIYN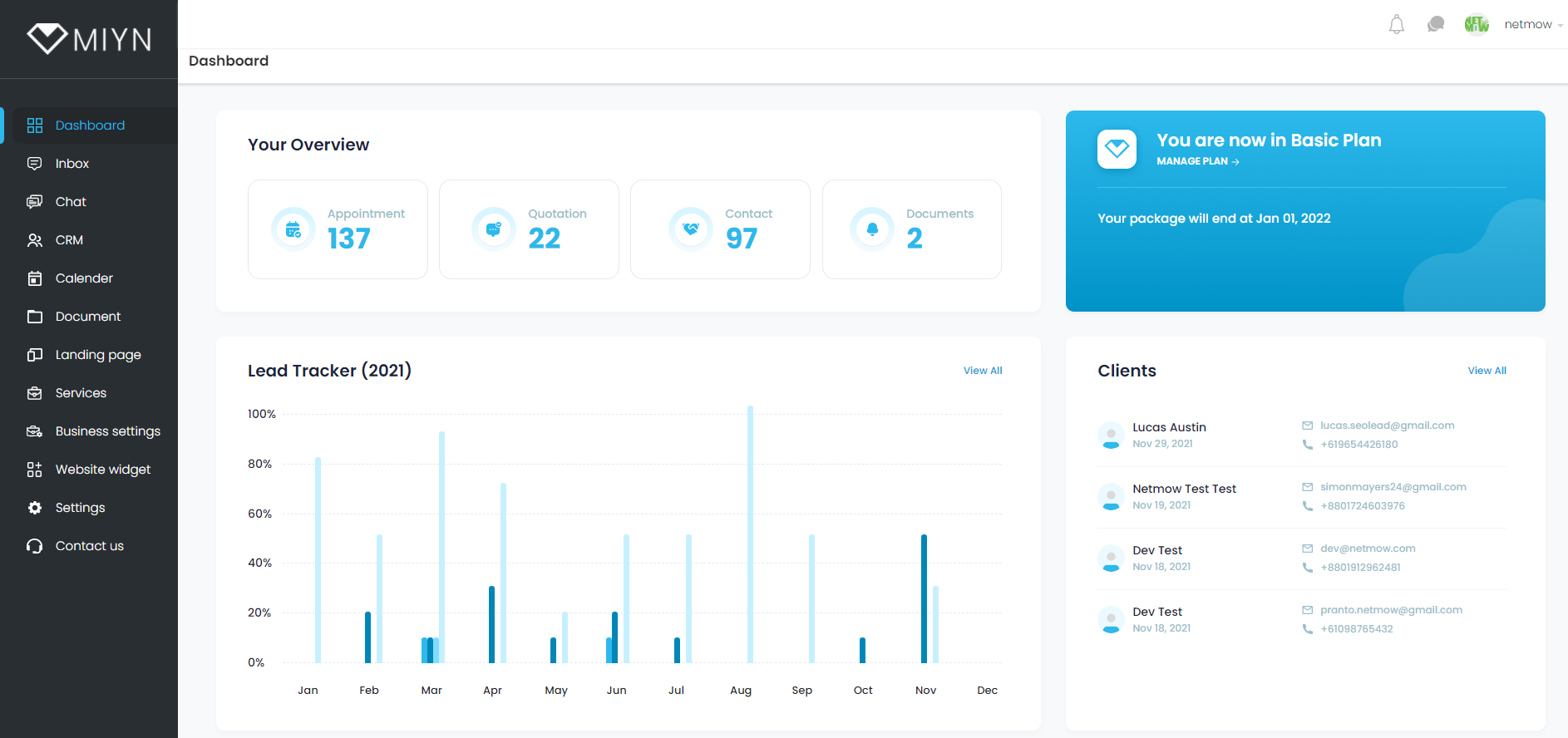 As a businessman, you may not have much time for writing manual emails to schedule meetings. So, there should be a once and for all solution for this problem. In this situation, MIYN comes in for your rescue. It has all the features that become your all in one appointment scheduling solutions. 
MIYN is flexible and easy to use. Using MIYN you can manage your bookings, staff, document sharing, and much more without any hassle. The automated environment will also keep you updated about the coming events and meetings. Thus, even if you are super busy you will never forget about any appointment. 
The best part is that its offer starts at only ZERO DOLLARS. Which makes it the best free scheduling software. As normally other free appointment softwares don't offer this many features. 
Features 
MIYN has all the features one can imagine having in online free scheduling software. The list of its features is 
Booking

Website popups

Instant messages

Appointment Calendar

Click to call function 

Document sharing 

Real time chat 

Client portal 

Automated reminders 

Detailed analytics 

Subscription management 

Active Support  
Pricing 
The price of its initial offer is completely free. You can enjoy all the necessary features of this offer. You will even get email support with this offer. 
Get Started free
If you wish to enjoy more of its features, then you can move to its basic or advanced version. The price of the basic version is only $29 per month and the monthly subscription for the advanced version is $49.  
Appointment plus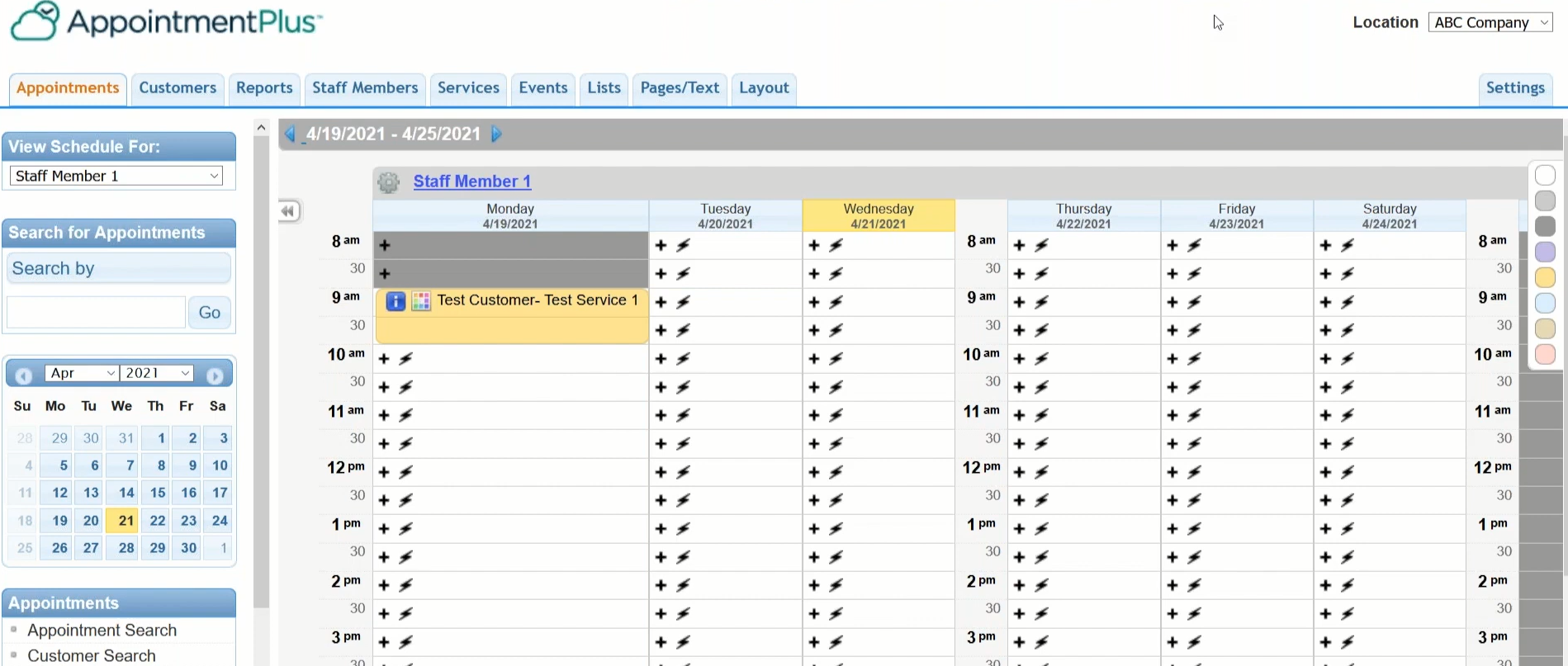 Appointment plus can actually become a big plus for your business. Using this online software you can easily manage all of your appointments. Moreover, it includes 500 preference scenarios which give a flexible option to arrange the meetings. This software will meet all of your specific needs. 
Appointment plus provides an amazing platform. One big benefit of this software is that it also allows your customer to create appointments. Which can save a lot of time and effort. This custom offer will let your customer put a reasonable date of the meeting when they can have a proper conversation with you. So, you will not have to run after them to ask for a date. 
Features
Here are some more features of appointment plus:
Client payment options 

Reminders using text and Emails. 

Web integration 

Scheduling events 

FB integration 

Sharing with your colleagues and staff

Detailed analytics report 

Different scheduling templates 

Allows clients to schedule appointments 

Provides multiple slots 

IP address restrictions 

Service exceptions 
Appointment Plus is one of the best appointment scheduling apps because:
Your customers can pay easily while booking the appointments. 

It can arrange appointment slots automatically 

It will also track the history of your services and product purchases. 

They also have active and reliable support for customers. 
Pricing 
Unfortunately, you cannot enjoy its appointment scheduling solutions for free. As it does not have a free version. Its basic bronze offer is $49 a month. The higher prices for silver, gold, and platinum offers are $69, $99, and $199 respectively. 
Acuity Scheduling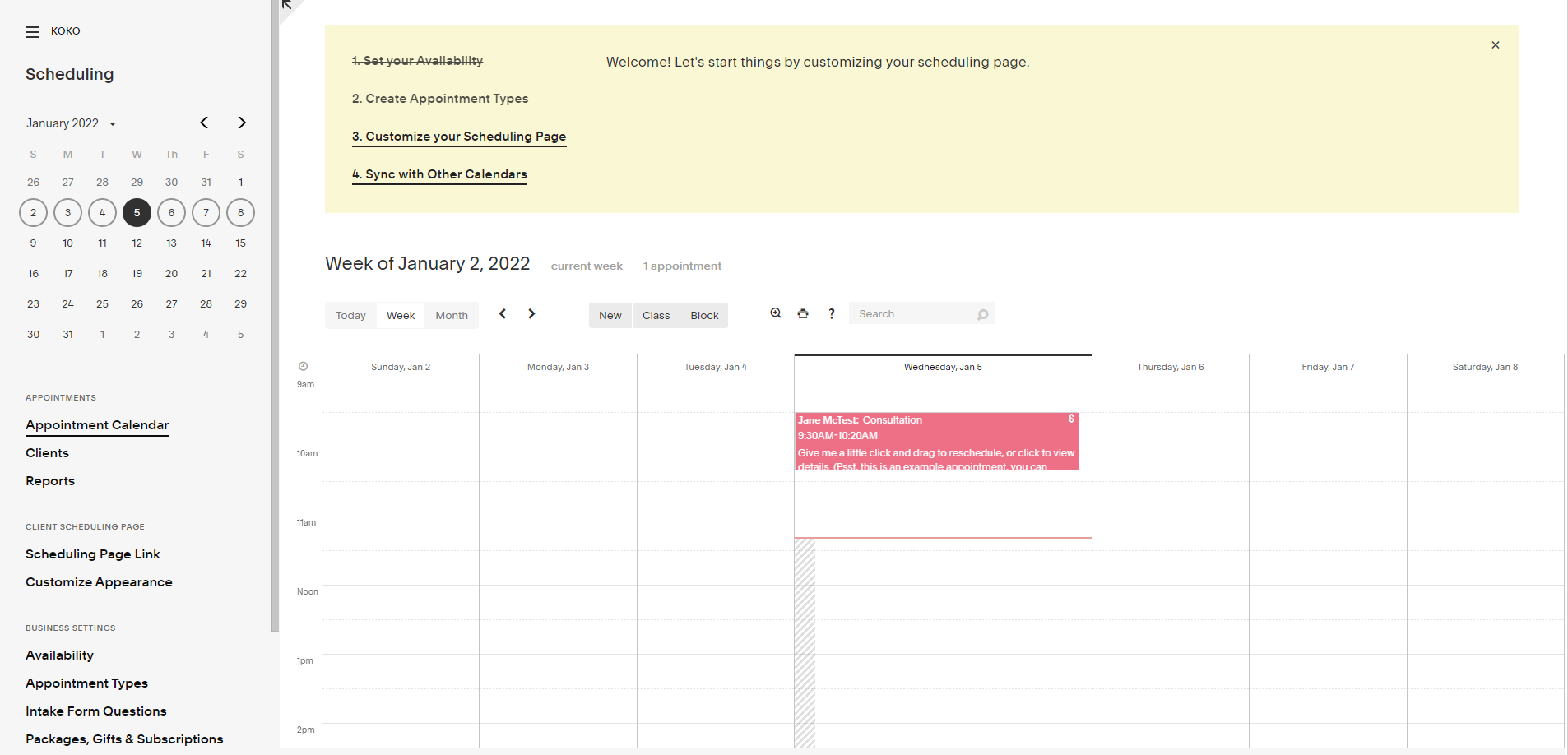 Acuity scheduling is another appointment management software. It provides a user-friendly interface that can save your time. On their platform, you can see the empty slots and book your new appointment without any struggle. Moreover, whenever a new appointment is booked its calendar will automatically notify you about it. It also allows you to view the schedule on your phone. 
For a better business experience, it allows you to send follow-ups, reminders, and confirmations. Moreover, this appointment booking app can connect with your google calendar, iCalender, Outlook, and Office 365. 
Just like appointments plus it also gives you the option to make payments while booking appointments. For payment, you can use Stripe, PayPal, Square, Authorize.net, and Braintree. You can also integrate it with Quickbooks, MailChimp, and more. Thus this single app can give you more control over your business. 
Features
The features of Acuity Scheduling include:
Advance appointment activity tracking 

HIPAA compliant 

Open API 

Group and event scheduling 

Team calendars 

Intake forms 

Auto time zone adjustment 

Real time calendar availability 

Multiple locations and employees 

Auto reminders and notifications 

Embeddable directly to the website 

Text and email reminders 
Pricing 
You can use this app for free, but in the free version, you will only get to use some basic components. 
But if you are not a business, then you can use acuity scheduling for free just for your personal use. Which is not a good option for a business owner. 
But if you are an entrepreneur you will have to pay $15 a month. For a growing business, there is a fee of $25 per month and for a large business, it is $50 a month. 
YouCanBook.me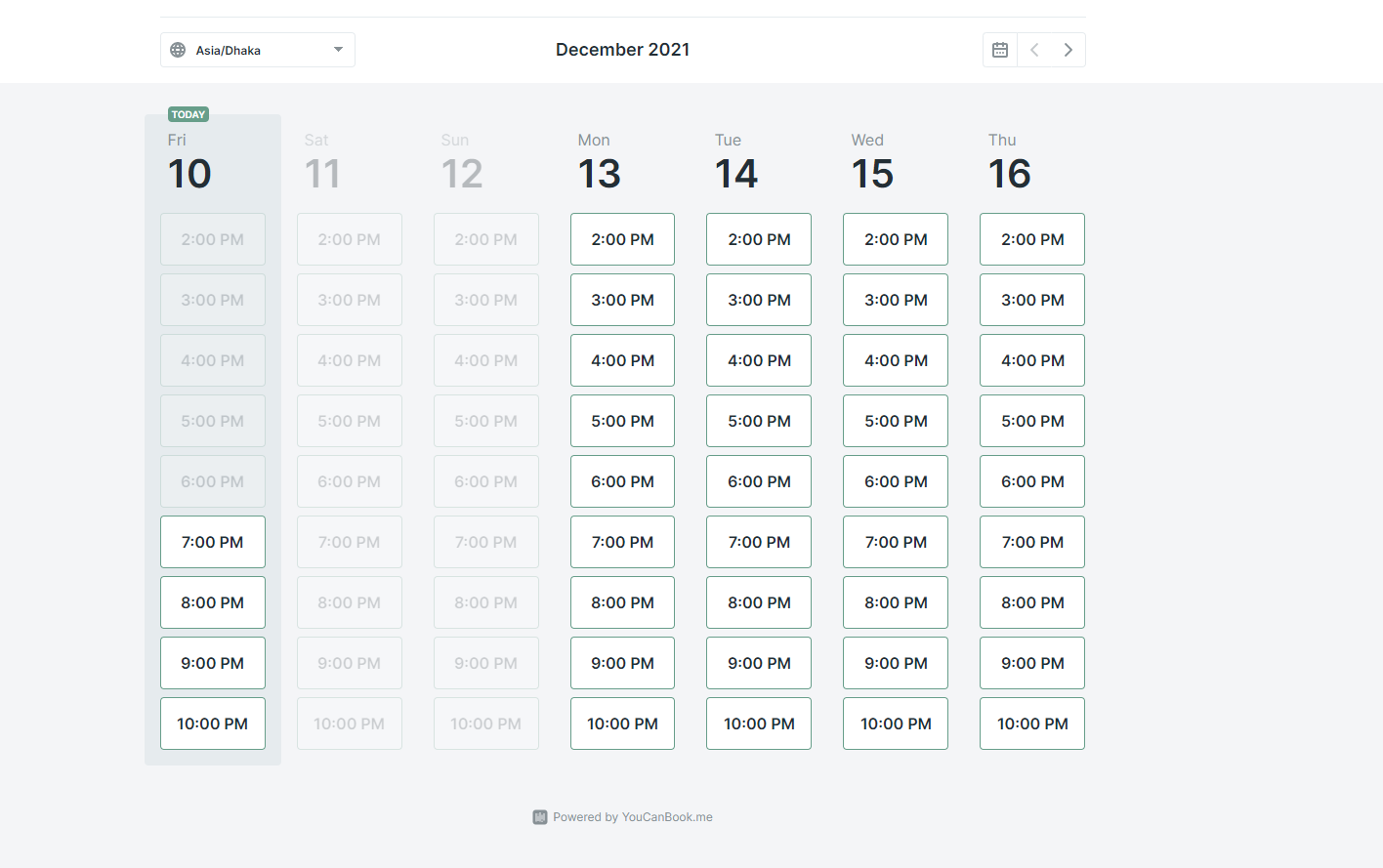 This software is a great online appointment booking system. As it puts all your appointments directly into the calendar. You can sync its data with either google or iCloud calendar without any hassle. 
This platform also allows your customer to schedule meetings easily. YouCanBook.me gives timely reminders to both of you. Thus you will never miss the meeting. The automated version of appointment booking reduces the stress of sending manual emails. Also, the timely reminders will help you to keep your business on track. 
Features 
Yet the YouCanBook.me still sounds like any other appointment software. What's the difference? To know the difference let's learn about its features:
It allows you to integrate bookings on your website or social media. 

Allows you to manage team availability 

Here you can create multiple length appointments 

The interface allows you to easily cancel and reschedule meetings.

Its notifications are customizable 

Sends follow up emails 

You can integrate it with both google and iCloud calendars.

Gives timely reminders of meetings. 

Provides different payment options 
Pricing
YouCanBook.me has a free version with basic features. As it has only limited features it is not a good option for your business. To enjoy better features you should go with the paid plans. 
Its single pricing plan is only $10 a month. If you want to pay the whole year's fee at once you will save $12, as the yearly fee is only $108. 
Checkfront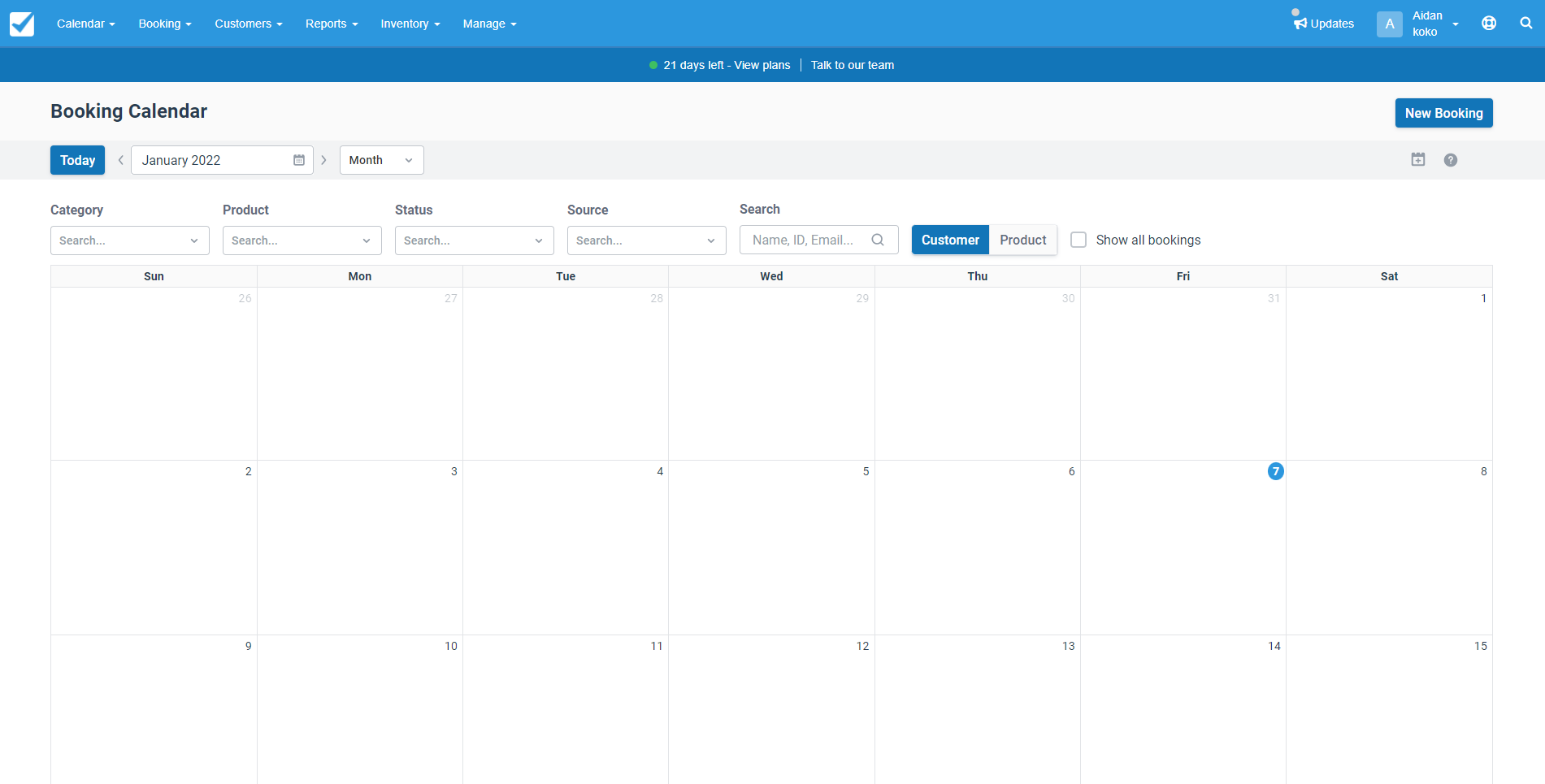 Checkfront is capable of managing business payments, reservations and it can also increase your sales. Checkfront has a great platform where you can manage your customers and bookings seamlessly. Just like above mentioned online appointment booking system it can also integrate other services to take your business to a next level. 
It also has a customer account feature. It helps customers to navigate through the history of booked meetings.   
Features 
Checkfront has some amazing features in its programming. The features are a bit different from other appointment booking softwares, which are:
Real time dashboard 

Manages availability 

Advance rule system 

Custom form builder 

Point of sale 

Instant payment processing 

Gift certificates and vouchers 

Self service bookings 

Secure access levels 

Automate billing and invoices 
Pricing 
Checkfront does not have a free plan. It has three different paid plans that are SOHO, PRO and PLUS, the prices are  $49, $99 and $199 per month respectively. 
Moreover, there is also an enterprise plan. But there is no fixed price for it. You will have to decide its pricing with its management. This custom pricing can get you some extra benefits in your subscription. 
Conclusion 
These were the top 5 appointment booking softwares. They all have the best features. Thus they can change your current business state. They will help you to book your appointments quickly and you will get quick reminders from them. 
Get Started free
These valuable reminders can save you from a loss and can also put your business on a steady track. So stop getting frustrated from the manual work of sending emails and get your online appointment booking software now. If you still have any queries in mind, then you can leave them in the comment section below. 
FAQs
What is the best appointment booking software?
You can find different appointment booking softwares online. They all have similar features, mostly they differ due to their pricing. And when it comes to pricing MIYN is one of the best. Because it can provide almost all of the features for free. And there are no hidden charges. 
What is the benefit of online appointment booking system?
If you are tired of writing emails manually then you will need an online appointment booking system. This software will help you to manage your meetings with ease. Also, you will get timely reminders from them. Thus you will miss any of your meetings and your business will grow smoothly. 
Why should I use MIYN as my appointment booking solution?
MIYN is a trusted online appointment booking system. It will help you create schedules and follow them on time. Moreover, without paying anything you can enjoy most of its features. Thus MIYN can make your meeting schedule easier at zero cost. 
Are there any hidden charges?
In the free version, we never ask our customers to pay anything. You can enjoy our services without worrying about the cost. 
What else does MIYN offer?
If you use MIYN you can use a landing page of your choice. Which means you can manage the look of your appointment booking software.