Start MIYN to start Mining your Goldmine.
MIYN is your Online Assistant,
Working 24/7 to fill your Schedule.

Modern website users want Instant Gratification. If they're looking for an Appointment, they want to Book the Appointment. There and then. Give them what they want.

Time Zone Conflicts Fully Solved
Everyone's busy. Why spend time Checking Schedules or bouncing Messages back and forth to agree on a time? Set Schedules and confirm Appointments Instantly, from any Location.

Notifications, Reminders & SMS
Focus on what you do best. Help Customers to buy. With improved onboarding, you can spend less Time on detail, and more time on big picture thinking.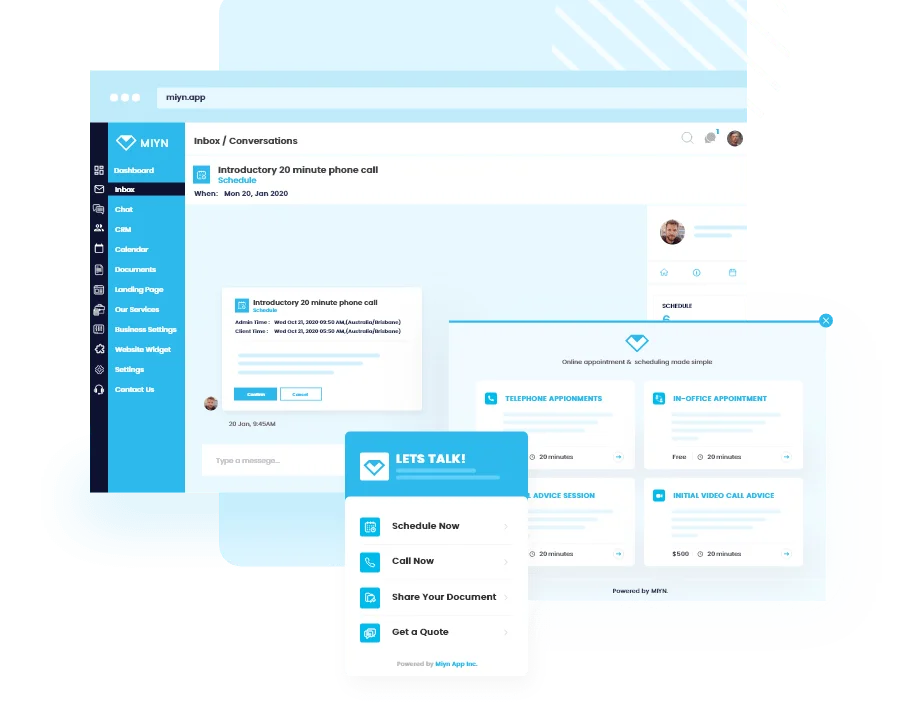 Let your Customers Book Online and send them Reminders.
Simple, Flexible And Powerful Booking Software For Your Business as you expect. This is brilliant Scheduling system is Easy to Use. There are no hidden Costs. No Installations required.
Find the right match time with Calendar's. Say Goodbye to phone and email tags, because It's Super Easy Online Appointment Scheduling Software.
Our Brilliant Scheduling System has Calendar Management
Organize your Schedule
As everyone gets busier and busier, time keeps seeming to go faster and faster. So it's easy for things to slip through the cracks. With MIYN, everything is Handled with Robotic Precision.
Control Your Appointment Availability On The Fly
Manage multiple Locations and Employees, only show your clients the Calendar or Prices you want them to see. Plus retain the Flexibility to make your Schedule work for you.
Capture Everything You Need To Know About Your Leads
Ask key information to onboard clients fast. Route contacts and assign follow up processes to ensure your Client Needs are met.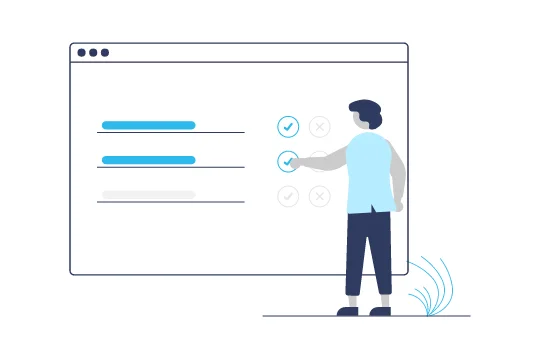 Best online booking system for my Business. It has some great features along with appointment scheduling, live chat, and call, Managing Clients. This system is really very helpful and time-saving.
Finally, I found an amazing online booking system for my Spa and Salon Business. Thanks to "MIYN" for making such a simple yet unbelievable and effective organized app.
Start Mining your Goldmine with MIYN