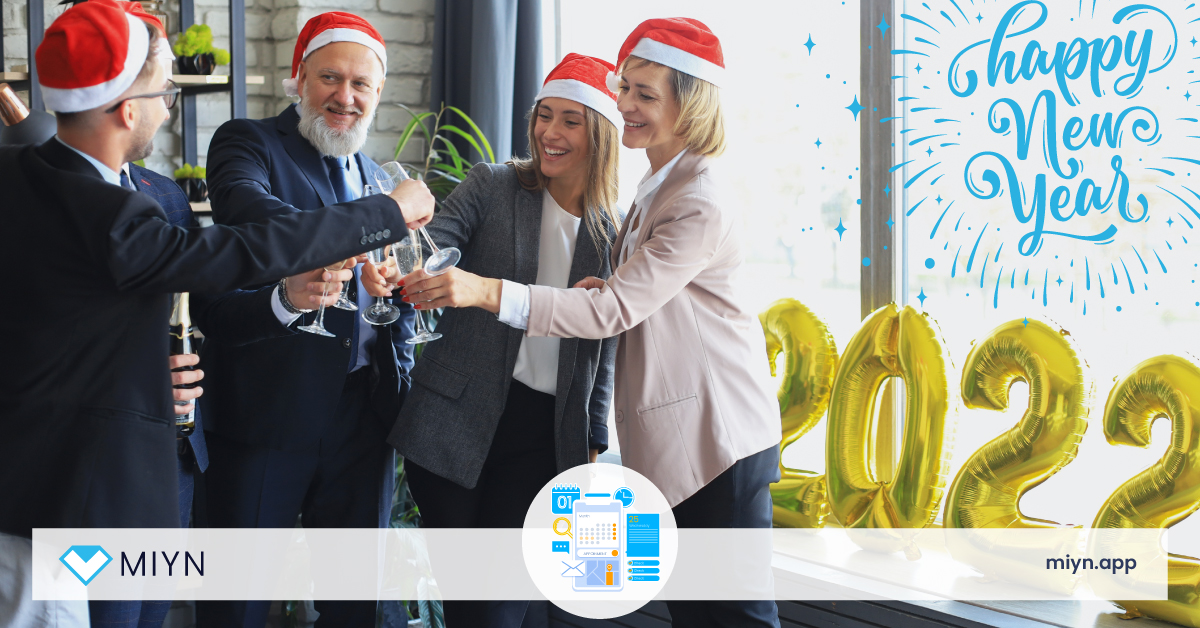 How to Appointment Software Will Help Increase Christmas And New Year Sales For Your Business?
Merry Christmas and a happy new year! Christmas is near, and everyone is warmly preparing to welcome the new year. During the preparations, many of them will come to your business. And you should know how to serve them and how to increase your Christmas sales. 
Do you think you need a perfect strategy to increase Christmas sales? Yes, you need a strategy to make this Christmas the best for you. But once the strategy is successful, how will you handle the coming flow of clients? 
Will you be answering through emails or phones? That's not a good option because we have a better one for your booking software. This software can become your perfect Christmas gift because it has the potential to reduce your stress and increase your profit. 
Moreover, if you wish to stabilize your sales, do not skip this article.  
Remove the hurdles for booking meetings. 
If you answer your clients manually these days, you will drain out. Since more and more customers will try to schedule appointments asap. So, answering them through phone or mail will require more effort. Thus, you should look for a better option. 
As you can see, the manual process is not working. So you should automate things that can reduce your workload. And an appointment booking app can do that for you. Your schedule-making software can easily handle the future flow of clients for you. 
Once your clients are on your site, they will schedule meetings and leave without bothering you. Once they have completed the booking procedure, you will receive a notification. 
Moreover, if you use booking software for Christmas sales, you will book more meetings. How? Your time for writing back one email equals the five booked meetings through the appointment booking app.  
Remove the time barrier.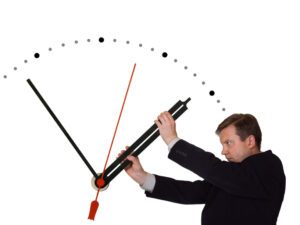 These are busy days for your business. It can be the same for your customers. They may not have time to call or mail you during your nine or 12-hour shift. So you should solve this problem if you want them to come to you. 
This solution should remove the time barrier. It should allow them to book meetings whenever they are using the internet. So, if you want that to happen, you should start using an appointment booking app Right Now! 
An appointment scheduling app will keep your business running 24 hours a day and seven days a week. Thus your customers will not have to wait even a single second to book an appointment.
Moreover, booking apps will attract more customers because people do not like to wait. 
Upsell your products 
Here comes the best part.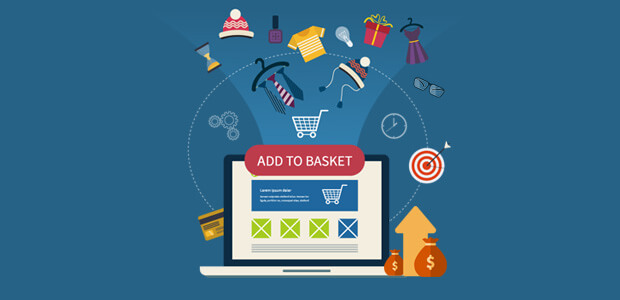 You can be running a beauty salon, hair salon, or any other business. And People are coming to your business to improve their Christmas. Once they are ready to book a meeting with you, you can hit them with your best offer, something they cannot resist.
Get Started free
For instance, if your customer is booking appointments for hair dying, show them your offers for hair treatments. If they are coming for a facial, show them your best beauty products. 
The fun part is that it will be easier to sell more. Why? Because the customer is already prepared to purchase your service. Once you tell them on the spot that you can have something better for this Christmas, your clients will not be able to resist the offer. 
Offer Christmas discount sale. 
This is another method to increase profit. You can use this method in two ways. Both of them are useful for your business. So, it is your choice to choose one or both of them.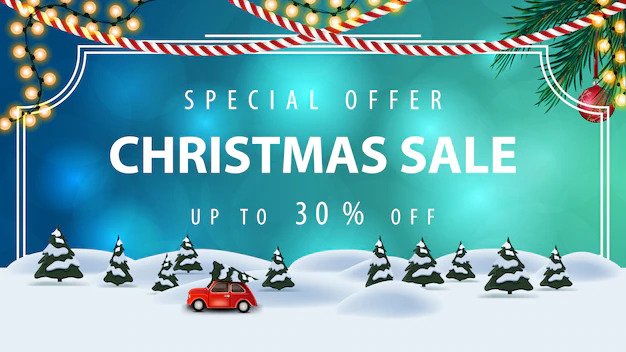 But before you use this strategy, you should know what your competitor is doing. It will help you to create better offers. 
Now, coming to the discount strategy. 
You may have multiple services or products to offer. You can add this discount offer on a few of them. This strategy will attract more customers with ease. 
Note: You should offer discounts on services that are not much costly for you. 
Moreover, you can combine a few offers and create a package. For example, you can combine hair cutting with hair blowout. 
Such offers will help you to increase sales up to 44.5%. 
Retain old clients 
Customer relation management is very crucial for your business. As a business owner, you may already know that it is not easy to find new customers. Thus, your current clients are just like your assets. You cannot let them go anywhere else.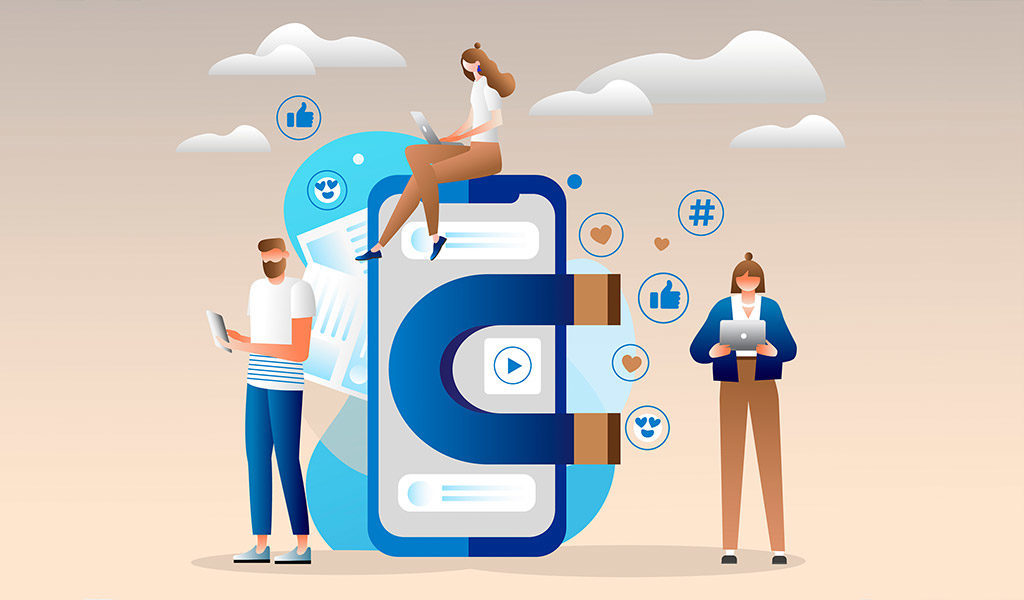 But to retain your clients, you should keep in touch with them because an emotional relationship is stronger than the shield of Captain America. But in these busy days, it will not be easy for you to keep in touch with all of your clients. Again you need an automated system that can send messages to your potential clients. 
Luckily many of the appointment booking software has the CRM feature. You can use it to maintain your emotional relationship with your consumers. 
And if you haven't contacted them in recent days, you should start by wishing them Christmas and the new year. 
Make new clients easily
Yes, you read it right, a good appointment booking app or lead generation software can attract new clients for you. 
How? Well, you may have a set strategy for social media platforms. But do you have an attractive landing page? If the answer is no, don't worry, we have a solution for you. 
A landing is capable of increasing your sales up to 86%. But you do need a good one to meet these numbers.  
If you choose the right appointment booking app, you can get perfect landing pages with it. Thus you will have to invest extra money to get one. Thus you will be able to kill two birds with one stone. 
Which online appointment app should I use for Christmas sales?
If you are now interested in getting an appointment scheduler for your business, then you are standing at the right place. MIYN is one of the best appointment booking apps. It has all the features that will help you boost your Christmas sale. 
It includes CRM, landing page, appointment bookings, and many other features. 
There are high chances of seeing a change in your sales after using MIYN.  
Final thoughts 
In the end, I just want to say that technology is here to make our lives better. We should use it in an excellent way to make things easier. Above you have read that just one software will handle all of the tasks about booking meetings. Thus you will get appropriate time to improve your services. And eventually, your Christmas sale will grow. 
Get Started free
Goodbye and Merry Christmas!
Frequently asked questions 
What is the best way to increase Christmas sales?
One of the best ways to increase sales is to use an appointment booking app. It will increase your sales because it is online 24/7, can upsell without talking on the phone, and find new clients using landing pages. 
Why should I choose MIYN for my business?
MIYN is simple to use, and it has all the features that an ideal booking software has. If you want to test its strength, you can try its free trial.