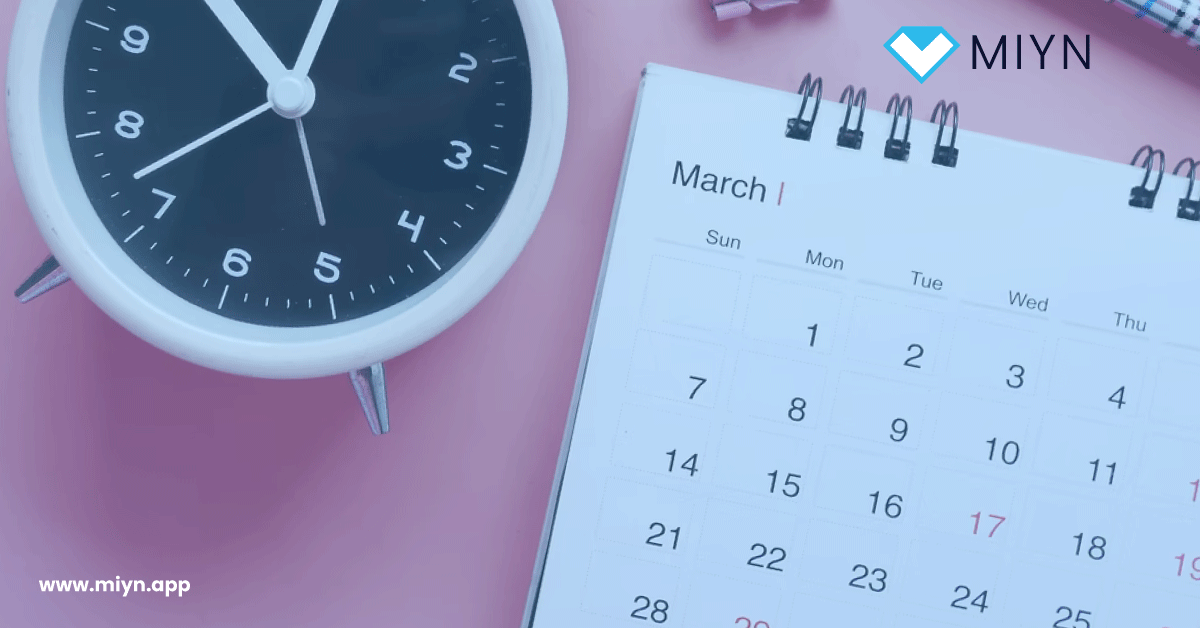 The Pros and Cons of Online Booking Systems
How do you currently take bookings for your business? Are you still using the old method of the telephone booking process or receiving an email from your customer? 
Well, it is not an ideal solution in this era. Because you should have an employee who can answer the phone whenever your client calls, and he should be able to reply to emails timely. This is not useful because your customers can have a different time zone or an unusual time to contact you. 
It means you will need employees 24/7 to communicate with your customers. Or you can use proper online booking software to maintain this communication. 
An online scheduling maker is a perfect tool to book appointments quickly. It will help you to increase revenue by increasing the number of bookings. And it will also reduce the manual struggle of attending calls and emails.  
Everything indeed has some pros and cons. The same is the case with online booking systems. In this article, we are just going to help you know both of them. Moreover will also inform you about the features of an ideal appointment booking app. 
So, read on and get to know about your ideal booking system.
Advantages 
Your business is available 24/7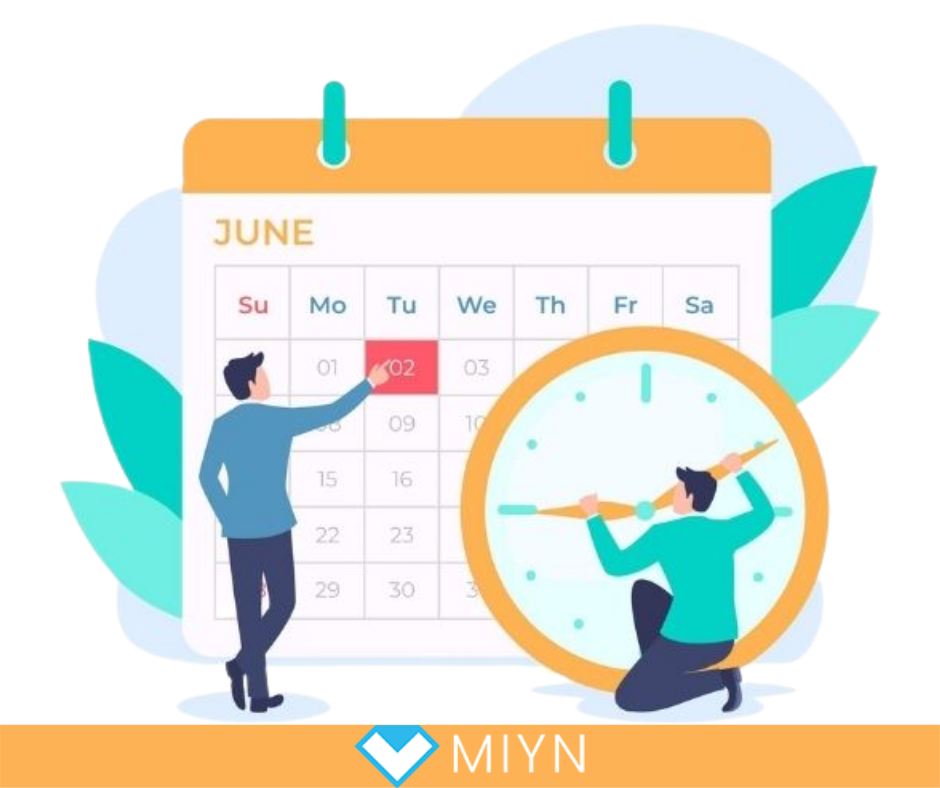 Once you are closed, will you make your customers wait to book an appointment for 24 hours? If this is your approach, you can lose your client as he may move towards your competitor. 
But with the help of an online booking system, you can stay active 24/7 and 7 days a week. Thus, your customers can schedule an appointment from anywhere and anytime. 
This approach is ideal for your business. Because it will also help your customers to contact you whenever they have a perfect time. Moreover, there are 4.66 billion active internet users. Thus you can target a larger audience if you work properly on your website. And one method can be adding scheduling software to your website.
Get rid of no-shows
You may have faced such a situation where your client does not appear after making an appointment. We know that this is not a good situation. The solution for such a situation can be appointment booking software. 
Get Started free
Because the user that is your customer will book the appointment to buy your services or products. Thus, they will come because they have made a financial commitment. 
Even if the customer cancels the appointment, someone else could join that slote. So, it's a win win in both ways. 
Get rid of the Slow Process of Phones and Emails. 
The phone based booking systems are a huge bottleneck into your business that can stop your customers from booking meetings with you. 
Because booking via call is limited to specific working hours, your clients can't call you during their work. Moreover, only one customer can contact you at a time unless you have more than one phone. And you will also need more staff to operate those phones. 
No matter what you do, using phones for booking will only reduce your revenue.
Fortunately, appointment scheduling software can help you to grab more customers regardless of the time and place. Thus the booking software will remove the bottlenecks within your booking procedure and will help you to grow your business. 
So, if you are wishing to grow your business, don't hold back using booking software in your business, such as MIYN.  
Provide a Better user Experience 
Adding booking software to your business will make your website more user-friendly. They can explore your website and book a meeting immediately. Moreover , if you have a call option, your customers can think for a while before calling you. 
Best way to Upsell 
Each business has its competition. And all of them try to be on the top. The best way to do that is to generate more sales. You can achieve that by upselling goods and services to your clients. That can be a usable item for an activity, including a meal in the tour, etc. 
Online booking apps like MIYN allow you to upsell items during the booking process. So you can offer items valuable to your customers depending on your business. This is an excellent benefit of online booking software to grow your business in the age of the internet. 
Get to know the Interests of your Audience. 
One of the numerous benefits of using a web-based system is the ability to analyze better and understand how your customers locate, book, and enjoy your tours or activities. For example, is there a specific day of the week or tour that is proven to be famous? Is there enough demand in the weeks leading up to the school holidays to justify hiring additional staff? You can get these kinds of data and more with built-in analytics in a website booking system.
Convenient for both Staff and Customers 
Customers may quickly obtain all of the information and facts they need to make appointments or make plans using online booking tools. Consider how we made reservations: we would look up contact information, call a firm using a free video conference call, and go through a lengthy procedure to receive a response. Customers and employees were both pressed for time.
Customers may locate and engage with whatever they need directly through online booking systems, eliminating the need for a middleman. Customers may make decisions at their leisure now that they have all the information they need. A poll of 200 American customers revealed that 69.8% preferred to make a reservation online when this option was available.
Reduce Cost and Increase profit 
Depending on the size of your company or startup, online booking software can save you money on personnel by eliminating the need for salespeople to take bookings over the phone. At the same time, you may increase employee productivity by allowing them to focus on activities other than the company's day-to-day operations. On top of the additional income potential of selling more products by using booking software, this will help you become more profitable.
Disadvantages 
You must have an internet access 
Even though internet access is already prevalent, one of the primary limitations of online booking systems is their dependency on internet connectivity. Customers must be able to access the internet to book using an online booking systems. This may be done on their phone, tablet, computer, laptop, or other internet-connected devices.
Online booking systems provide your business with various benefits, such as maximizing social media, reducing time for your employees, and creating a new income stream by providing upsell goods. So stay up with the online booking trend by contacting us today, and a member of our team would be delighted to discuss how we can assist you in implementing an online booking systems. 
Get ready to Manage a Large number of Consumers. 
People increasingly prefer to conduct business online. Thus web-based booking software is an excellent method to acquire new clients.
If you're running a small business and don't have the resources to hire more employees or increase your resources rapidly, unanticipated growth might be difficult to manage.
The wrong online booking systems will create trouble for you
While an excellent online booking platform will simplify accepting, managing, and developing your reservations, the wrong one may make it more difficult. If guests cannot book quickly, a poorly designed digital reservation system may result in poor customer service. Therefore take the time to select your supplier thoroughly.
It can Come at a Cost.
One of the most significant drawbacks of online booking systems is that, despite their many benefits, they do come at a cost.
Some companies charge per transaction, while others charge a flat monthly price for booking services, so you'll always know how much you're spending. You will be charged a large lump fee upfront, as well as regular expenses for problem repairs and maintenance for custom-made online booking systems.
In the end, the advantages of an online booking system for your business exceed the small monthly cost of using one, but the price is something you'll have to accept.
Get Started free
But, in the case of MIYN, we have a special offer for you. So, keep on reading, and you will soon get to know the offer. 

What to consider before buying online booking software?
If you are now thinking of using online booking software, you should know the necessary features of such software. These will help you to choose the perfect scheduling software. So, without further ado, let's discuss those features. 
Customizable booking Page
A perfect online booking page is the lifeblood of a company; it will serve as your virtual storefront. Customers may view all of your services, information, and prices on this page. The best aspect is that they can click through and choose a time that is convenient for them, avoiding inconvenient hold times and saving both them and your time on the phone.
Did you realize that being put on hold irritates more than half of the population? Not to add the great music that comes with it when you're waiting on the phone. So is it possible that the awkward office hours connected with scheduling appointments over the phone are hurting your business rather than helping it grow?
Your booking website will allow your customers to book immediately and at a time that is convenient for them. You may also personalize the link you give to your consumers to fit your brand. For example, you can use your logo, header picture and edit the URL you provide to your clients. You may also post staff photographs on your booking page to give your digital shop window a little more charm and a human touch. 
Live Chat
According to our research, only 14 percent of companies had live-chat services. This means you'll either have to phone, wait on hold, and speak with a Push Sales Representative, or you'll have to write an email that will most likely get lost in the ether. We can't afford to lose customers because we're too lazy to set up a live-chat system.
Can you identify what the preferred channel for customer service is in today's landscape? Your customer service will be more efficient if you use live chat because customers like prompt service. It offers a wide range of features and will save you and your customers time. Assist your online visitors and earn their trust. Please encourage them to put goods in their cart right away and assist them with the checkout process.
Messaging – SMS, Email, and more
How many times have you scheduled a dental or hair appointment months in advance and forgot about it? Or, even worse, you made other arrangements and ended up double-booking yourself.
We all are guilty of this – after all, we're only human! However, our customer messaging and reminders function ensures that your customers do not forget their appointments. If they need to reschedule, they can do so, giving you plenty of time to re-allocate their work.
A customized confirmation message, whether through SMS or email – or both – is usually the first communication you send to your consumers. If it's an online meeting, you'll have the meeting link; if it's not, you'll have additional meeting details. You can also include the date, time, and option to add it to their calendar.
They'll then get a series of personalized reminders through text or email. It's entirely up to you how many of them you send. The option to react, alter, or cancel the appointment will be included in the reminder and confirmation messages.
Reports 
Collect information on how your clients utilize their appointments. Work and analyze data to understand the condition of your business and use that knowledge to halt, invest in, or enhance initiatives and offerings that will help your company develop. With MIYN, you may create regular reports and data, as well as monitor your company's growth trend.
Why should you choose MIYN as your Online booking system?
You may not have much time as a businessperson to write handwritten emails to organize meetings. As a result, there should be a permanent solution to this problem. MIYN comes to your rescue in this circumstance. It offers all of the features you'll need to make it your one-stop appointment scheduling solution.
MIYN is the ideal appointment scheduling software for you. It possesses all of the required characteristics of a perfect appointment booking system. 
Get Started free
The best part is that its offer starts at only ZERO DOLLARS, which makes it the best free scheduling software. As typically, other free appointment software doesn't offer this many features. Thus, we can say that it is the best online booking system. 
There are no extra charges if you use the free version. And it has all the necessary features of scheduling software. You will not regret it if you even use the free versions. 
Features of MIYN 
Booking 

Website popups 

Instant messages 

Appointment Calendar

Click to call function 

Document sharing 

Real-time chat 

Client portal 

Automated reminders 

Detailed analytics 

Subscription management 

Active Support  
Benefits of using MIYN 
Making bookings and changing dates for services or employees

Sign-ups for events and promotional campaigns

Creating different timetables for different employees or services

Real-time insights and data on your bookings

Creating additional user access levels in accordance with administrative needs 

Clients and providers' staff members are sent SMS, emails, and calendar-based notifications.

It can create multiple categories like staff members, locations, and services 

Create booking pages with real-time service and personnel availability (including block-out dates)

It can adjust time zones automatically to reduce scheduling conflicts of foreign clients

MIYN will provide detailed analytics and stats about cancellations, reservations, workload, and revenue 
Pricing 
Its initial offer is entirely free of charge. You may take advantage of all of the benefits of this deal. You'll also get email support with this deal, which makes MIYN a perfect free appointment booking app. 
You may upgrade to the basic or advanced version if you want to make use of more features. In addition, the monthly membership for the basic edition is merely $29, while the advanced version costs $49.
Conclusion 
There are many appointment booking software. Some of them are appointment booking software free to download. But they will charge you in one way or another, which is not the case with MIYN because we are here to help you to increase your business. 
MIYN will help your business to grow with timely reminders and easy to use interface. So, stop getting frustrated from the manual work of phone calls and emails and sign in to MIYN and grow your revenue.  
If you are still confused about which one to choose, then first try the free version of MIYN. It will help you to know the worth of MIYN. And if you don't find it helpful, you can move to other free scheduling software without losing anything. 
Get Started free
If you still have any queries in mind, then you can contact us. We are more than happy to answer them. 
Happy scheduling  
Frequently Asked Questions 
What is MIYN, and why should you use it?
MIYN is one of the most trusted appointment book software. We will help you improve your marketing, sales, services, and more. So, you can keep your customers happy and grow your business simultaneously. 
Moreover, the attractive landing pages of MIYN will convert your visitors into customers. Thus, you will have your marketing funnel right where you need it.  
What is the benefit of appointment booking software?
If you're wary of manually composing emails, you'll require appointment scheduling software. This program will make it simple for you to manage your meetings. They will also send you periodic reminders. As a result, you will not miss any of your sessions, and your firm will continue to thrive. 
What are the benefits of having a live chat on a website?
Increase the number of sales and conversions

It saves you money on assistance.

Build buyer confidence.

Obtain a competitive edge

Boost the average order value

Ensure that your consumers are satisfied.
CAN I CHOOSE THE BOOKING TIME?
No, you can only choose the day and book the first availability of the day.
Is MIYN secure? 
An encrypted protocol is used to communicate between your smartphone (or tablet) and your AUSL server. Thus, the data would be unintelligible even if someone got in the path of the CUP (listening on the communication line).
Why Smart Consulting Businesses Offer Online Appointments With Lead Scheduling?