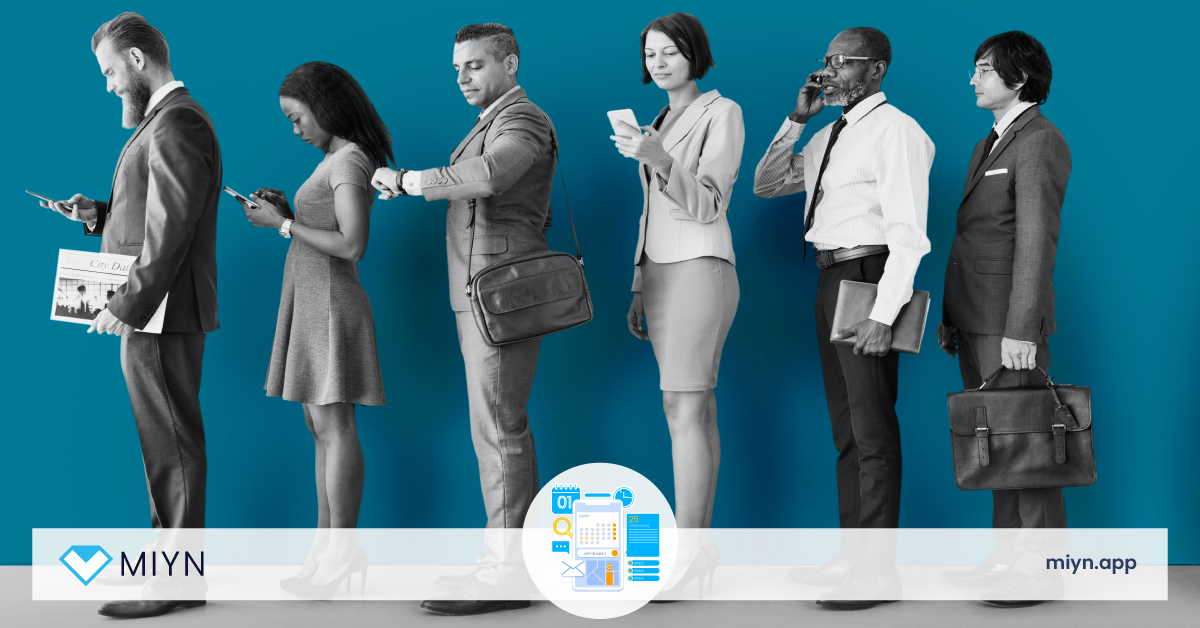 How To Make People Line Up For Making An Appointment With You
Before selling your service or product to anyone, it is good to book a meeting first. But what is the best way to set up an appointment with your prospects? 
Usually, salespersons can rely on phone calls and emails. If, fortunately, the phone call is attended, 97.2% of customers will not be interested in completing the phone call. Thus you will not be able to inform the value your company can add.  
However, if you can learn the tactics to book a meeting in such scenarios, you can increase your revenue. This blog will help you book sessions via phone and email. These tactics will help you to increase appointment booking up to 45%. 
How to pitch for making an appointment via phone?
You can call to book appointments, but you should follow certain rules to get the desired results. So apply the given tricks in your calls and observe the changing results. 
Grab their attention
Keep in mind that whenever you call someone, they are busy. So, you need an opening sentence that can grab the client's attention. The best way to do this job is to introduce your company right away and acknowledge that they are busy.
For example, "Hi, this is Jerry calling from ABC company. I'm sure I happened to catch you in the middle of something." 
Introducing your company right away will help you to lower their guard. Hence the chances for scheduling a meeting will increase.
Understand their interest 
During the first call with your client, inform the purpose of the meeting you want to schedule with them. How will your solution bring benefits for them? 
Don't rely on talking alone. Try to understand their interests as well. If they pay attention to your offer, you can move the conversation forward. But if they are not interested, then don't push too hard. However, you can ask them to initial discuss your offer. 
Inform the value of the appointment
The main focus of your meeting should be to benefit the client. So, please do not focus on the sale; instead, communicate the value of meeting you will provide them. During the call, focus on the problem you can solve. Either you will increase their efficiency or decrease the cost for a particular task.       
Ask them to choose a time for the meeting
.
As mentioned earlier, your client can be busy. So you cannot just throw a set meeting time at them. Please give them the flexibility to choose the meeting day. You share your available dates with the client. Or you can share the link of your scheduling software with them. 
The scheduling software can easily see your available days and dates. Thus, scheduling software will make it easier for them to schedule a meeting.

How to book a meeting via email?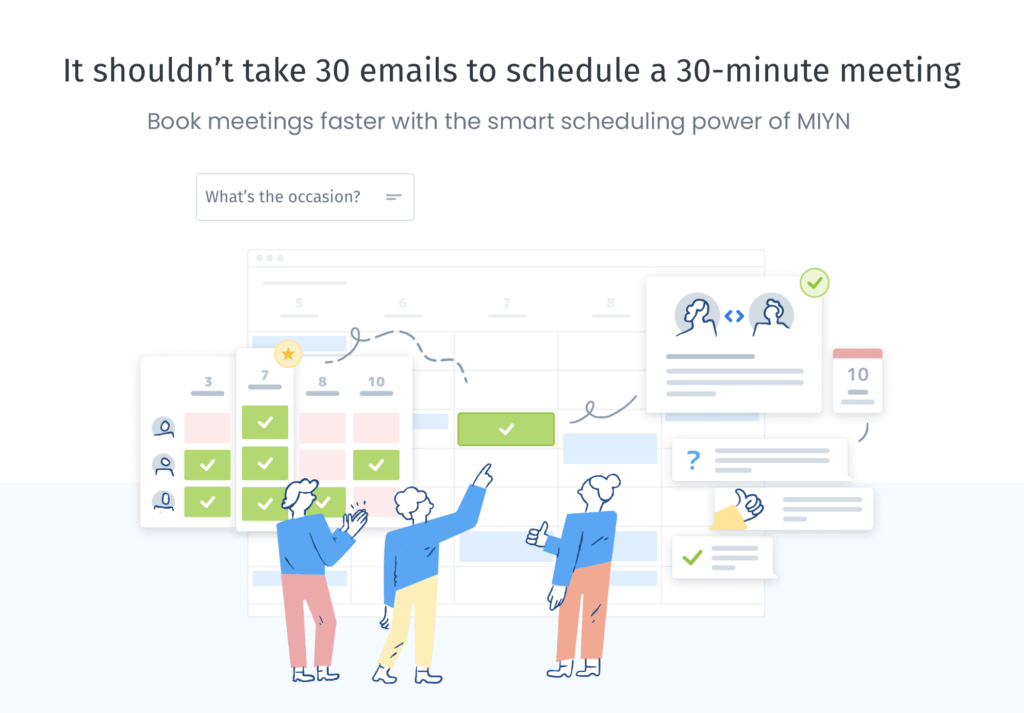 Build a rapport 
Emails are different from calls. In emails, you cannot explain your purpose in the first sentences. Here you will have to build a rapport first. So start your email with a proper conversation. Ask about the health of your prospect or share something about an event happening in your area. 
For example, "Hey James, hope your week is going great. I heard that CES 2022 has started. Are you planning to go there?"
Such rapport will humanize your conversation. Thus, you will earn the client's attention for a longer time. 
Keep it short 
No one likes long emails. Do not write an email of more than three or four paragraphs. Just write about the solution you are aiming for. Do not write unnecessary details of your company. You are writing an email to grab their attention, not share the history of your company. So, avoid sharing such information in your email. However, you can use such detail in a pitch or a general meeting.   
Always include a call to action. 
The ending is an essential part of your email. So try to send an email with a call to action with a good closing line. 
For example, "It would be great if we could chat for 15 minutes and discuss your future goals. If you are also interested, book a meeting on my calendar here [insert the link of your booking software ]. 
How can MIYN help you to book an appointment?
Whether you are trying to book meetings via mail or phone, you need meeting scheduling software. And MIYN can help you with that. It is simple but effective scheduling software. 
MIYN allows you to share calendar links on your website or social platforms. You can also add its link in email or share it via msg. Thus it can help you to book meetings from anywhere. The best part is that MIYN can also help you to increase sales and improve CRM. 
Get Started free
So, whether you are looking to book meetings or improve online traffic, you can rely on MIYN. 
Final thoughts 
Remember that the first sentences are crucial whether you use calls or emails to book meetings. But the approach in both scenarios is different. On the phone calls, you must quickly get to the point. However, in emails, you must build a rapport first. 
Moreover, one thing is similar in both cases: a call to action. It would help if you ended your conversation in a way that leads your prospects to your booking page. 
I hope that this blog was helpful for you. If you have any questions regarding booking an appointment, please contact us. Our team is always ready to help you. 
Frequently asked questions
Do I need scheduling software to set up an appointment? 
Yes, you will need booking software to set the appointment. It will help you to keep track of all meetings, and it will also keep you up to date about coming appointments. 
Moreover, you can make it easier for your clients to book meetings by using appointment booking apps. As they can see your available dates on one page, it will get easier to get an appointment. 
What is the cost of an appointment booking app?
A good appointment booking app does not cost much. You will need a maximum monthly budget of $30 to purchase an ideal online scheduling app.