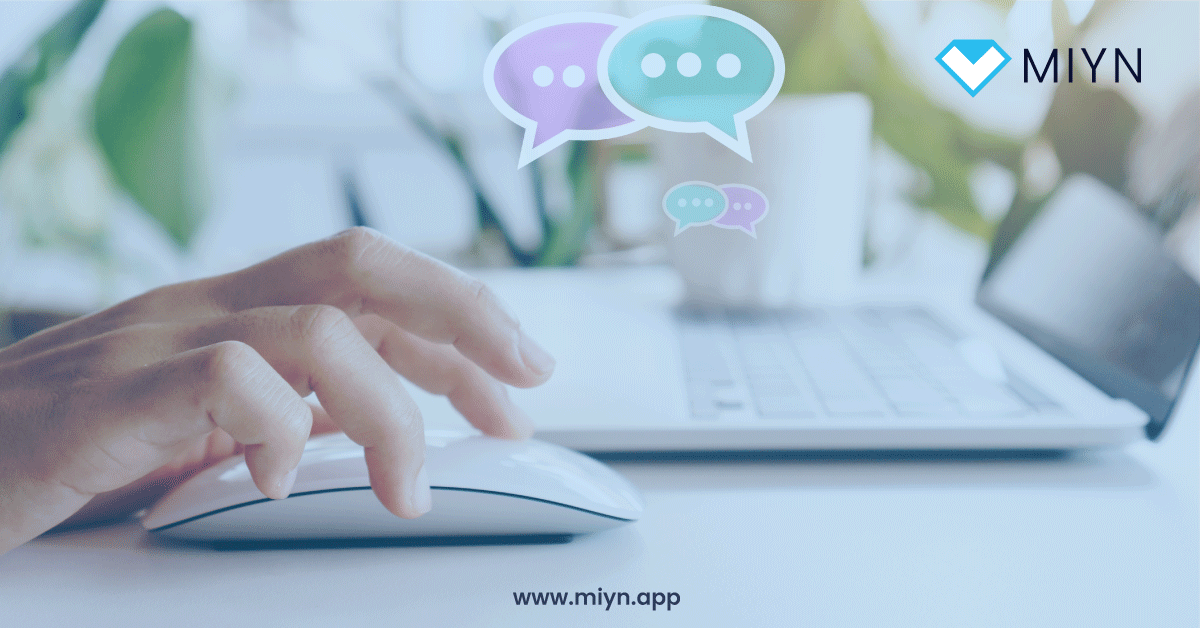 Live Chat Solution for Websites to Boost your Sales and Customer support
Customers want businesses to respond quickly, efficiently, and conveniently. You can provide perfect engagement only when you are aware of communication channels preferred by your customers.
And that channel is live chat. Live chat solution for websites are one of the best ways of delivering on the go support and communicating with your clients.
Do you know that 62% of the customers will return to your website due to live chat? Moreover, 38% of customers claim that live chat helps them to purchase products and services.
Many online companies are making use of the advantages of live chat to connect with their consumers, provide quick service, and improve engagement, all in real-time and right on the website.
Customer happiness, cart abandonment, and bounce rates will be improved with live chat. Moreover, live chat has such advantages that your company can't afford to overlook in today's competitive market.
We have written this article to inform you of everything you need to know about live chat software. And we will also help you to choose the perfect web live chat software for your business.
Features of live chat solution for websites
Chat solutions for websites must have the following features:
Canned responses
Once a customer is ready to chat with you, you can lose him if you are not able to reply quickly. Because customers love fast responses.
With canned responses, you can save your typing effort and time by saving some frequently asked questions. Like, "what is your price?", "How many payment methods do you have?" etc. After saving these replies you can use them in any conversation. Hence you will be able to generate more sales with a better response time.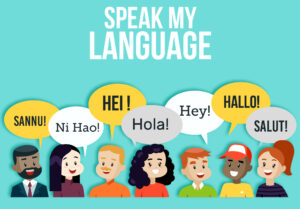 Reduce language barrier
Thanks to the internet now your client can appear from anywhere around the globe. He can be from China, UK, Australia, or any other country on the map. But there is a problem that they all will have different languages. What is the solution to this problem?
Well, a good live chat will help you to translate the language so you can communicate effectively.
Add transcripts
You may need to share transcripts with your customers. Live allows you to share transcripts on your website with your clients. It will reduce the hassle of moving to other platforms like email.
Chatbot
A chatbot should be included in easy-to-use live chat web apps. It will allow your company to automate the customer support process and ensure that consumers seeking solutions to frequently asked queries receive answers quickly.
Then it will make your business available to chat anytime and anywhere. It will increase customer experience and they will love to come back to your business.
Mobile application
Last but not the least, a mobile application. If a live chat solution for a website has a mobile applicatio
Benefits of having web live chat
A web live chat software will bring the following benefits to your business.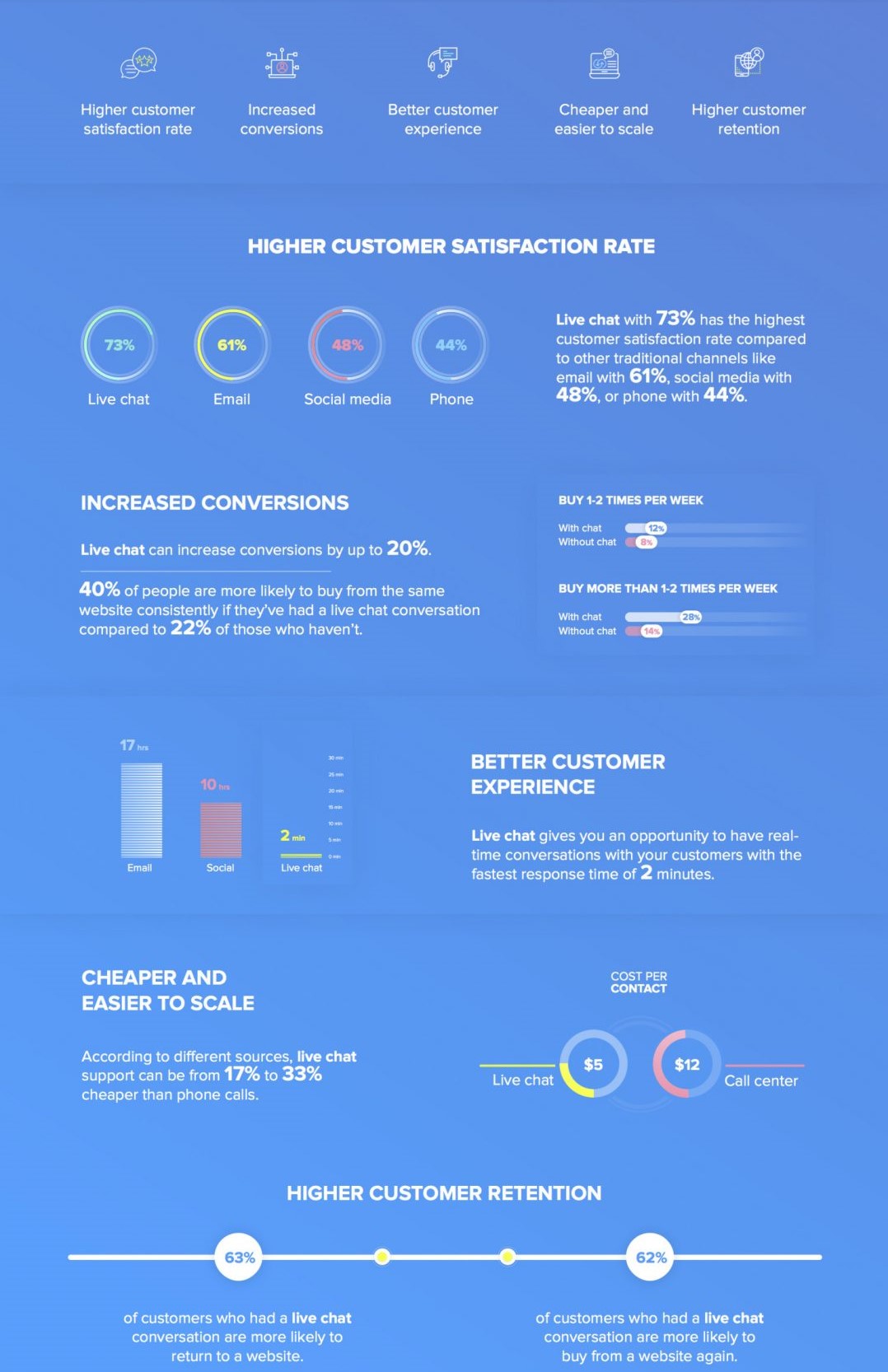 Live chat helps customers to make decisions
A random guy on your website can become your customer if you can engage him with the right message at the right time. The use of personalized messages based on the actions of the visitor will make the sales cycle shorter. Moreover, it is seen that live engagement increases sales up to 35%. Thus live chat increases sales conversion.
The value of live chat is enormous since it allows businesses to increase customer engagement by providing pre-programmed responses to frequent questions and therefore minimize response time. Chats may be sent to the appropriate agents for rapid resolution of issues, perhaps influencing final sales decisions.
Proactive assistance
Using live chat advantages allows you to provide real-time support and proactive help to your consumers.
Customers are ecstatic when they receive a personalized experience and prompt assistance. To make rapid judgments, they always choose chat support to make final decisions.
Get Started free
The goal should always be to increase interaction so that visitors can connect with you effortlessly.
Live chat will improve customer support in various ways like:
Visual engagement technologies like co-browsing and video chat can help you detect issues quickly and provide effective assistance in real-time.

Make your chat discussions more personal to make consumers feel more at ease and to improve the customer experience.

Handle several conversations at the same time to provide faster real-time solutions and cut down on queue time.
Reduce cart abandonment rate
Customers have their preferences when they are about to purchase anything. It takes a lot of effort to keep them happy. And if the checkout procedure is even slightly off, you've already lost one of them.
Cart abandonment is a major issue for businesses all over the world.
In fact, the average cart abandonment rate is just around 70 percent.
The benefits of live chat can help businesses avoid situations when customers abandon their shopping carts before completing their purchases.
As a result, a company should consider including live chat features into its website to guarantee that any product and service-related interactions, questions, and concerns of consumers are addressed.
Engage with customers 24/7
Chatbots are being used by brands to engage consumers 24 hours a day, seven days a week, and provide quick responses to typical sales and support questions.
Automating live chat discussions with AI chatbots may be a great way to boost operational efficiency and cut expenses, all while improving customer satisfaction.
But chatbots will not be able to answer complicated inquiries, therefore utilizing them in conjunction with human-powered help will improve productivity.
Live chat improves customer support

Live chat analytics may help businesses improve the efficiency of their customer service teams.

The visitor data and chat histories will help you to know the performance of your customer service agent.

Live chat performance statistics may be used to assess the efficacy of your live chat and identify areas for improvement.
How to choose live chat solution for websites?
With the comprehensive list of must-have features in a live chat tool, it's time for us to assist you in selecting the finest live chat software for small businesses and enterprises based on the parameters you specify.
Understand that, regardless of the size of your company, you'll need particular criteria to help you quickly select the best website chat services for your needs. Let's have a look at some of them.
It should be available anytime anywhere
Unfortunately even today some of the live chat solution applications are not mobile compatible. This is not good, because there are more than 14 billion mobile devices in the world. So, you should look for such a live chat solution that works smoothly on all mobile devices. Which will allow you to communicate with your audience anytime anywhere.
It should complete your needs
You may have a list of live chat options in your mind. But the ideal chat solution should fall within your budget and it should also complete your needs. So, choose software that completes both options.
Easy to use
Even though a live chat solution is simple to use, you can get stuck with a few settings. That's when you'll need immediate assistance and onboarding information to help you overcome your problems. Your chat solution provider should be able to help you through video tutorials, help centers, or short how-to guides.
What are the best chat solutions for websites?
There are many chat solutions that you can use on your website. They will allow you to engage with your audience more effectively. As there are numerous options for web chats we have made a small list of reliable chat solutions. It will help you to know about some of the good chat solutions.
Live Chat
Both the client and the business can benefit from Live Chat's seamless sales experience. Using an AI-powered chatbot, the live chat tool assists businesses in capturing leads. With a chatbot in place, you can even increase visitor engagement in real-time and provide 24×7 help.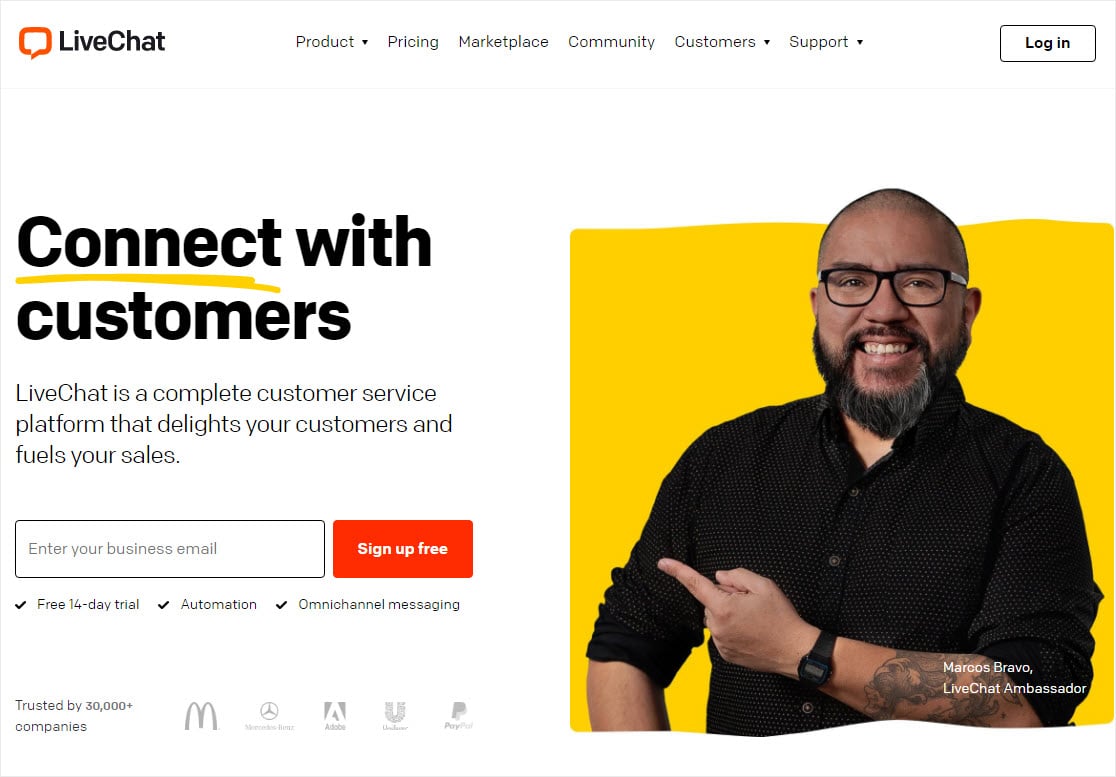 Major features
It is able to send messages according to the behavior of the visitor

Does have branding and customization settings
Pricing
Live Chat has some limited features but it does charge a good amount.
The price of its initial plan is $16 per month for each user. And this is expensive.
Zendesk Suite
Zendesk Suite, formerly known as Zendesk Chat, is recognized for its real-time chat services, which allow your company to respond to incoming customer inquiries quickly. It claims to provide a dynamic conversational experience that would entice clients to come back to your business.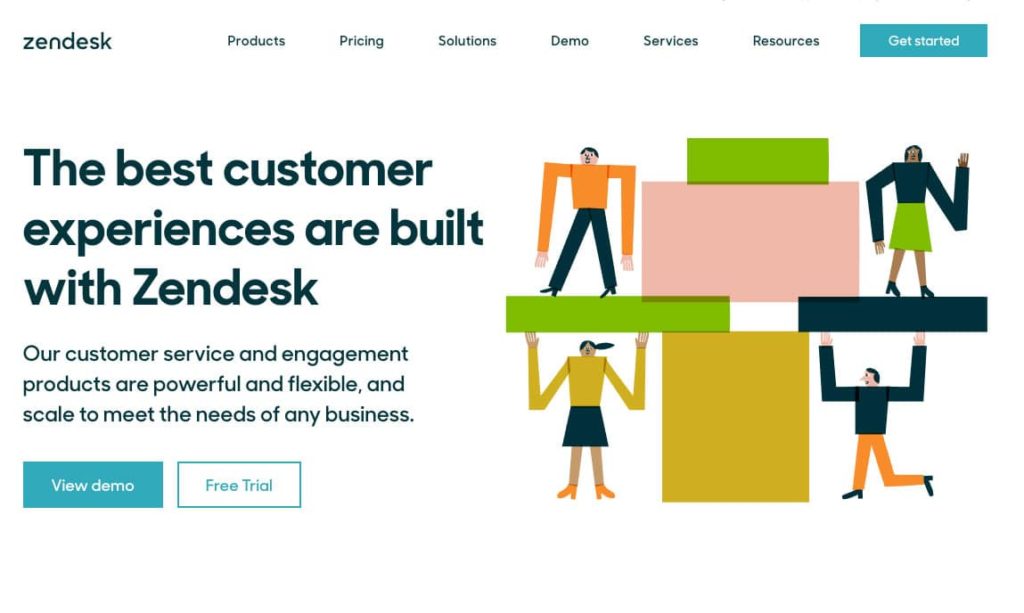 But there is one problem, it does not allow you to customize the chat widget.
Major features
Automate chat responses

Can be used on all devices
Pricing
Although Zendesk is reliable, it is also expensive. Even its basic plan has a fee of $19 per month for each user.
Why should you choose MIYN as your live chat?
MIYN has everything that you wish to see in live chat software. It is simple, easy to use, and effective. Moreover, you can access MIYN from all devices. Let's have a look at some features of MIYN live chat.
Features of MIYN live chat
MIYN is a reliable tool with amazing features. Once you use it you will not have to go anywhere else. The major features of MYN are:
Add short-codes
The customers are always looking for quick replies, they do not like to wait. So, you should also try to reply to them quickly. And one of the best methods to do that is shortcode.
Get Started free
By using short-codes you can save the answers to frequently asked questions, and use them according to the situation. This quick reaction will engage the audience. Thus your sales will increase.
Chatbots
A chatbot is also an amazing feature. You store your messages and let the bot use them according to the situation.
The MIYN chatbot allows you to store multiple messages and uses them to answer the queries of customers. It is similar to short-codes but it does not require any human effort to reply.
The chatbots help your business to stay active 24/7.
Availability
The MIYN live chat is available 24/7, and you can access it from all the devices that are desktops, tablets, and mobiles.
As MIYN is accessible from all the devices it will increase engagement. The users will not have to switch devices in order to chat with your support.
What else can MIYN do?
MIYN is not just limited to web live chat. In fact, it is a complete package that can take your business to the next level.
It can help you to improve your business timeline by improving meeting schedules. Moreover, it can also provide good CRM and landing pages. And it also has the ability to generate leads for your business. Here are some of the things that MIYN can do:
Online bookings
You may not have much time to write emails to organize meetings. There should be a permanent solution to this problem. MIYN comes to your rescue in this circumstance. It offers all of the features you'll need to make it your one-stop appointment scheduling solution.
MIYN is adaptable and simple to use. MIYN allows you to easily manage your reservations, personnel, document sharing, and much more. You'll also be kept informed about upcoming events and meetings thanks to the automated environment. As a result, even if you are really busy, you will never forget an appointment.
The best thing is that it has a ZERO DOLLARS introductory deal. As a result, it is the greatest free web chat software and scheduling software available. Other free appointment software usually don't have as many features.
Landing pages
The landing page is the most important page of any online business. As it will help the customer to buy your products or services. Thus, it should have perfect design and engaging content.
MIYN is aware of the importance of landing pages. That's it provides you five templates of landing pages that you can use on your website. Moreover, these landing pages are customizable thus you can make changes according to your desires.
CRM (Customer Relationship Management)
Customer relationship management (CRM) is a system that helps businesses manage their relationships and interactions with customers and prospects.
A customer relationship management system (CRM) helps any business in staying in touch with customers, streamlining operations, and increasing profitability.
CRM turns services into initiatives aimed at increasing sales, productivity, and customer service. While lowering operating costs and speeding up time to market. This allows staff to create, assign, and manage client requests.
Pricing
If we compare MIYN with other similar service providers we can see that it does have some better features. Still, We do care about our customers and we don't want them to spend money before testing and that's why we have a free version. Yes, it does have some limited features but still, it is usable.
If you like the free version then you can upgrade to the premium versions.
Conclusion
It is true that live chat will increase your revenue. Because it can engage more audiences and help them buy your products or services. But why should you just purchase live chat software, when you can purchase something that will handle everything for you. By everything, we mean meeting scheduling, CRM, landing pages, and more.
Get Started free
If you still have any queries in mind just contact us and we will answer them. As we are here to help you grow.
Frequently asked questions
How much does live chat software cost?
The cost of web chat apps depends on the service provider you are using. But the initial price of chat software can fall somewhere between $16 per user to $25 per user. But you can save that money by choosing MIYN as your service provider. Because we are offering more than just live chat.
Our services include lead generation, CRM, landing pages, and more.
Why is live chat important for your business?
Live chat is a quick solution that provides consumers a method to contact you right when they have a query or an issue they can't address. This is far more convenient than sending an email to a support team; with email, you never know when you'll answer back.
Why should I choose MIYN as my live chat software?
MIYN has a user-friendly interface. You can start using it with little to no training. Moreover, we are not just limited to live chat. We have other features as well that will help your business to grow. Moreover, we have very reasonable prices so you can enjoy perfect features without spending too much money.
Do customers like a live chat?
Customers are attracted to live chat. There are high chances that your customers will return if you are able to give good live chat responses. Also, they will purchase your services because of live chat, as it helps them in decision making.
Live Chat Software For Businesses: Jump Up For Successful Business