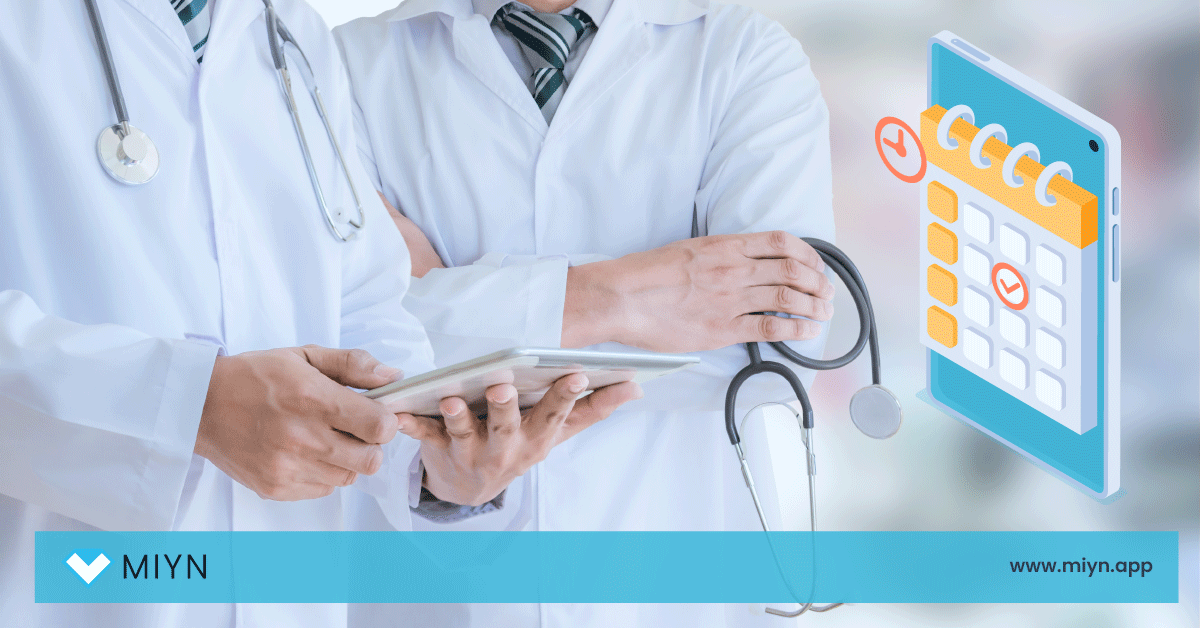 Grow Your Medical Practice through Online Scheduling
The pandemic has badly affected the careers of medical professionals. As most of the patients are ignoring medical needs due to the fear of COVID-19. Thus, the earnings of doctors are reducing. 
Surprisingly it was predicted by Dr Tony Bartone that patients can ignore their medical needs due to this fatal disease. And now we can see that patient bookings are reduced by 30%. Which is not a small number. 
 So, if you are looking to increase practice then you will have to find ways to increase bookings. Fortunately, you don't have to take stress to find such ways. As we have compiled them here for you. 
In this blog, we have discussed ten methods that can help you grow your medical practice. All you have to do is implement them and you will see an increase in your patients. You are looking for more Patients, you can make your online doctor appointment through our app.
Understand your market
The COVID affected doctor appointment booking. And the knowledge available online took the patients away from the doctors. Though that information can make their condition still 89%of  people will google their disease. This information sometimes helps them to become better. So, they no longer feel the need to visit hospitals or doctors. 
Thus, it is clear that you will need a well-planned strategy to grab the attention of more patients.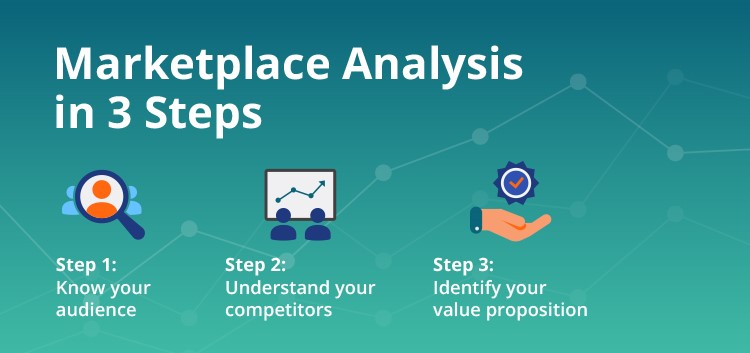 Healthcare Marketing, even if you're happy with your current patient volumes, can't happen without a planned medical marketing strategy to keep your healthcare brand at the forefront of people's minds. 
You should do proper marketing even if you are satisfied with your current practice. This will help you to keep your medical trademark at the forefront of people's minds. 
Get Started free
You should keep in mind all the facts that will allow people to change healthcare providers. There can be more than one reason. For example, change in health insurance, too long appointment timings, relocation or negative feedback. If you can avoid all such factors then you can retain more patients. For persuading the patient to make a doctor appointment online through our online booking system.
Once you can retain patients now it's time to find more of them. 
You may feel that you have expertise that sets you apart from other practitioners or health care providers. But it is true that for a patient all white coats are the same. 
 You will need to think of something that attracts laymen. Why are you unique? How do you treat patients? Do you have friendly staff? There should be at least one thing that appeals to people. This is going to help people remember your healthcare brand's name. 
Shift your Psychology 
The first thing you must understand is that the owner is always the stumbling block to a company's success. The practicalities of operating a business may account for 20% of the chokehold. And your psychology, that is your anxieties, limitations, and tales about why your practice isn't where you want it to be accounts for the other 80%.
Most individuals believe that to accomplish significant change, they must refocus their efforts on new techniques. 
However, while strategy is critical, it is the incorrect order in which to begin. What is your plan for staying active and healthy? If your mind is not healthy you cannot focus on your work. 
It's tempting to throw your hands up and declare, "I've done everything," when you're struggling to figure out how to increase your practice. But if you keep telling yourself that, you'll soon convince yourself that your potential is restricted. 
The truth is that the only constraints you have are the ones you impose on yourself, which prohibit you from achieving your business objectives. You may start to remove those structures after you realise what your limiting beliefs are.
Get Started free
It's time to decide that the way you've conducted your practice in the past will no longer be tolerated. Now is the time to determine that you are deserving of more. 
Your employees deserve better, and they deserve to realise that there is another option. Step out of your taught helplessness and vow to empower yourself with the skills and methods you'll need to create significant, long-term change. You can master how to develop a medical practice if you take the appropriate approach. 
Keep good contact with your patients through CRM 
Getting new patients is great, but if you don't keep your current ones, your practice will never expand. Using email correspondence, newsletters, social media, and recalls to nurture connections with existing patients will help retain people booking with your office and persuade old patients to start booking again.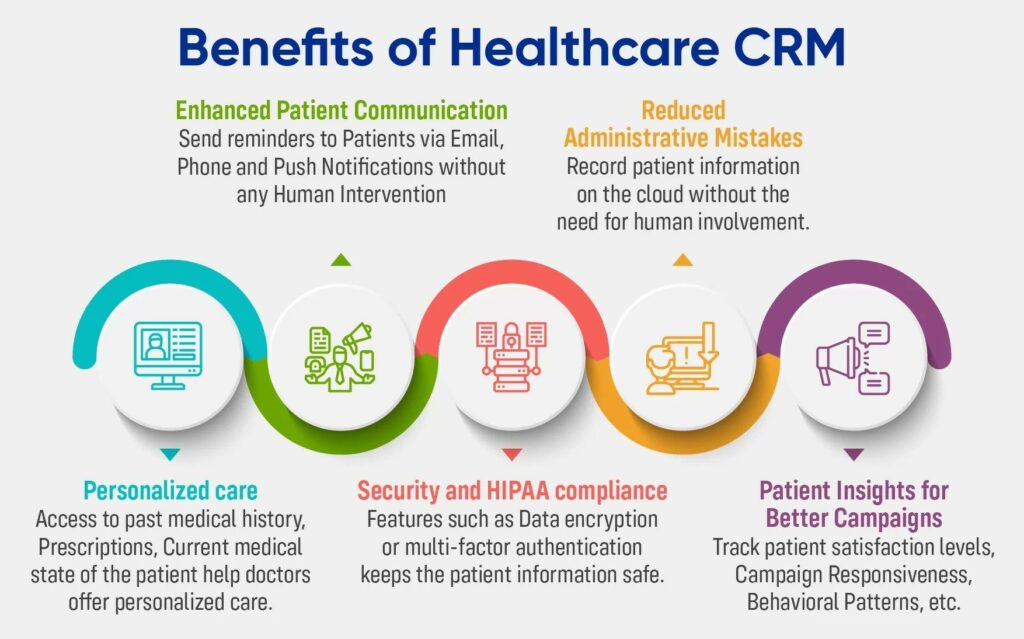 But if you are going to use an assistant to interact with your patients, he may miss many of them. So, you should use a proper tool for communicating with your patients. You need good customer relationship management to fulfil this requirement. And MIYN is the perfect solution for this problem because it also books doctor appointments online. Which gives a two in one solution at a reasonable fee. 
After implementing software you can interact with all of your patients without any hassle. You will be able to send one email to all of them or send a private email through CRM software.
Grow your community for lead generation
Connecting with your community, whether it's your neighborhood for a general practitioner or a specialized community of patients with similar problems for a specialist, is a great approach to raise your profile and build your practice. 
Having a website and performing some marketing is great, but creating content that connects with your community is one of the most successful methods to build community participation. A blog with information about your practice, health suggestions, or community interactions is a wonderful source of content marketing, and new, creative, and well-targeted material may boost your website's SEO and make it simpler to locate.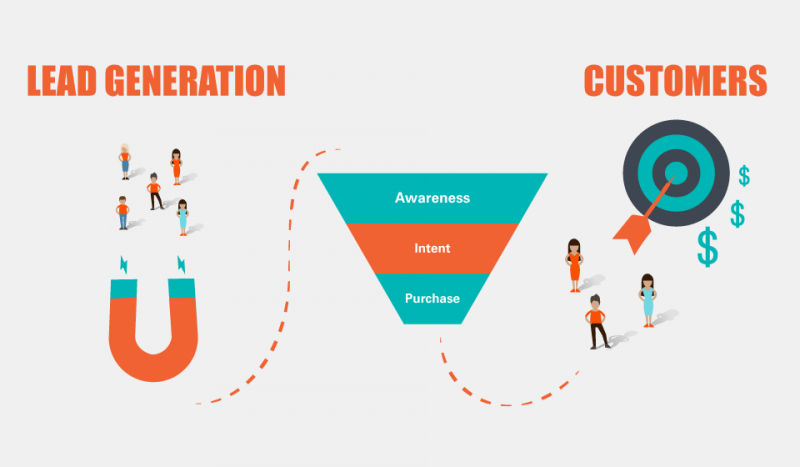 An active social media profile is also a great way to interact with your community. Both by sharing content (which can then be shared by community members, extending your reach even further) and by directly interacting with them, answering questions or keeping them up to date on any schedule, service, or special offers changes. 
When a member of your community likes or shares a post on social media, it is visible to everyone in their network, and that is potentially good for lead generation and patients. It will also enhance your reputation. 
Direct community outreach may also be a powerful tool for expanding your practice. Giving speeches at local schools or educational seminars about various health issues may help raise your practice in the eyes of your local community and make you practice the first place they think of when they need a doctor. 
Hire a good receptionist 
The moment a patient picks up the phone to talk with your company or walks through your doors, their journey begins. We've all had impolite front desk service, and it leaves an unpleasant taste in your mouth. The patient experience is not just dependent on seeing the practitioner; do not undervalue the significance of a good receptionist. You are looking for more Patients, you can make your online doctor appointment through our app.
Get Started free
Patients are typically vulnerable, and they must be treated with dignity and respect. If you want your practice to succeed, make sure your front desk personnel exhibit the same degree of professionalism and courtesy that you do in consultations. They are the public face of your company.
Create responsive website 
Every business should have a website. But you should make sure that your website is completely responsive. As there has been a 90% increase in mobile users in Australia. So, if your website is responsive then you can reach a larger audience. 
If your website isn't mobile-friendly, you might be missing out on a significant percentage of reservations. Even if you don't offer online booking, many Australians like to research businesses online before making a purchase or booking, so you may be missing out if your website isn't mobile-friendly. 
Remember a responsive website is a lead generation website.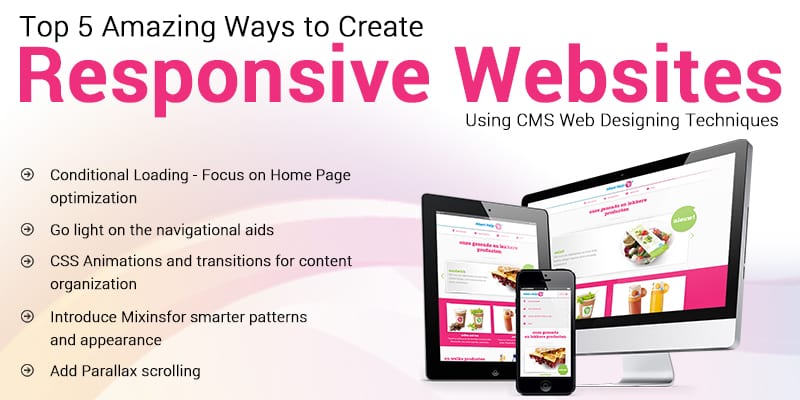 Although many web construction platforms or builders include mobile optimization, continual monitoring of mobile performance helps guarantee that any issues are identified before they lose your practice bookings. You are looking for more Patients, you can make your online doctor appointment through our app.
Moreover, if you are not using online booking then you should immediately implement an appointment booking app. Because if a patient is satisfied with your website he will need to book an appointment. And an online scheduling app is the fastest way to bring patients to your healthcare organization. 
Apply SEO 
The best approach to ensure that your practice gets found is for your website to appear on the top page of a Google search. This isn't a simple effort, but making sure your website's SEO is suited to your target audience will help you climb the ranks.
People commonly use search keywords like "doctor near me" when looking for a doctor, so having your website optimized for your location and the surrounding region can help you come first in a local search.
This was just a small example. But you will need SEO experts if you want to rank higher on google. For instance, you may have found us by typing "lead generation agency for doctors" or "online appointment booking for doctors". And you saw us on the first page. How? We have our SEO experts. 
Be responsive 
If your website is responsive but you are not, then you are going to lose all the patients. So, be as quick as you can to answer all the queries of your valetudinarian. 
You can improve your response rate by hiring new staff, integrating software like online appointment booking apps. Or you can also offer new treatments and medications when they become available.
Being responsive doesn't mean you have to respond to everything, but it does imply that you may change how you work to fit new technology, ideas, or needs. This ensures that your profession is always moving forward and embracing the future. 
Implement an online schedule maker 
We are mostly talking about technical things here. But there is a reason for that. Nowadays you cannot ignore technical tools, as they are the fastest resource to grab more and more patients. If you do it the old way your growth pace will be much slower. 
A schedule organizer helps you to receive more doctor appointments online. And these tools also take away the stress of arranging the schedule. All you have to do is set availability times and dates only once. Now the coming patients can easily select the time and date of their choice and complete the booking. 
Now, even if a patient cancels the appointment that slot will be available again for someone. Thus you will not have to take the stress of reminding patients about available hours. 
Remember, before you implement an appointment scheduler you should have an attractive website and a good CRM. This is going to persuade the patient to make a doctor appointment online. 
Online reviews and feedback
Encourage your patients to leave reviews of your practice and their experience after an appointment. It can benefit your practice in a variety of ways, the two most important of which are the ability to generate good word of mouth referrals and positive reviews that potential patients researching your site can read, as well as the ability to quickly identify and rectify problems with your practice.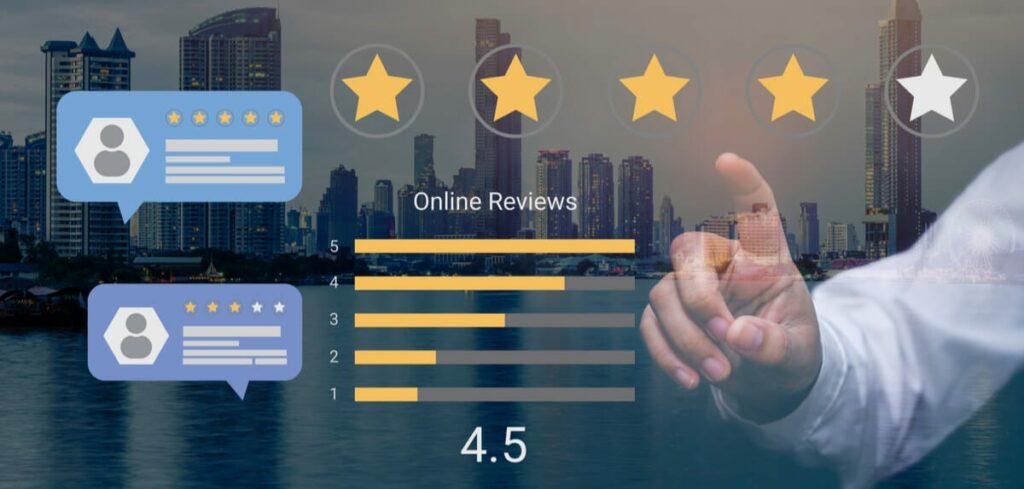 You can ask your patients to leave reviews on your website. Or they can also provide feedback on social media accounts and GMB. 
You can also run surveys to understand the needs of your patients. Through surveys, you can learn about your strengths and shortcomings. Good feedback will help you to find new patients. And the negative reviews will allow you to improve services and generate more good reviews. 
How will MIYN improve doctor appointments online?
You may be thinking, what is MIYN? Long story short, MIYN is an all in one tool that can grow your medical practice. 
Get Started free
You can depend on MIYN for almost everything. Once you start using it you will not have to go anywhere else. That's guaranteed! 
MIYN has the following major features:
Lead generation 

Appointment booking 

CRM 
Thus, it will help you find more patients. And it will help them to make the final call by booking doctor appointments online. Last but not the least, it will retain them through customer relationship management. 
Costing
Are you assuming that it is expensive? Not at all, man. If you compare it with other doctors appointment apps, you will learn that it is the cheapest. It also offers more features. 
Furthermore, you can enjoy all of its features for one whole month without paying a single penny. Once you are satisfied with the trial then you can go for the paid version. 
The monthly fee of its two paid plans is:
Why MIYN is the best solution for lead generation?
MIYN has all the business development tools. So, if you invest in it you will not have to go anywhere else. After using MIYN there will be no longer a need for a separate CRM or chatting app.  
Moreover, the landing page of your website should indeed be engaging and attractive. And MIYN is aware of that. If you are struggling to build an eye-catching landing page then you simply use the one provided by MIYN. Because it also provides landing pages that have beautiful design and engaging content. 
The best part is, you don't have to pay extra to use landing pages. 
Here is the list of all features offered by MIYN 
Booking 

Website popups 

Instant messages 

Appointment Calendar

Click to call function 

Document sharing 

Real-time chat 

Client portal 

Automated reminders 

Detailed analytics 

Subscription management 

Active Support  
As you can see MIYN has all the necessary ingredients that can grow your business. 
Now it is clear that MIYN is the best option for you. Just go and start growing your business. 
Conclusion 
After the pandemic things are no longer the same. You will have to adopt new trends to grow your medical practice. Gone are the days when simple referrals were good enough to find new patients. Now you will have to make an effort and a little investment to grab people's attention because the competition is getting tougher. You are looking for more Patients, you can make your online doctor appointment through our app.
Get Started free
You will need a proper marketing strategy, a website and social media pages. Moreover, to make things smoother and easier you will need an appointment booking app and CRM. Normally, you will have to buy them separately. And that can also get costly. You are looking for more patients, you can make your online doctor appointment through our app.
This is where MIYN comes to the rescue. It has all the ingredients that will take your medical practice to a new level. It will make your business smoother and it will save some bucks as well. 
So, what are you waiting for? Go and make your account NOW!   
Frequently asked questions 
How to grow medical practice?
You can grow the medical practice by following the given tips:
Know your market 

Change your psychology 

Keep good contact with patients 

Grow your community 

Hire a good receptionist 

Create a responsive website 

Apply proper SEO 

Be responsive 

Implement an online schedule maker 

Encourage online reviews and feedback 
Am I investing enough in marketing?
What are your monthly patient volume and average income per patient? To get a return on your marketing investment, the bigger your income and patient volume, the more you should be ready to spend.
If you are at least making $10,000 in revenue from just one single operation, then you should be investing at least $10,000 in marketing. 
The truth is that most practices are either under-investing in marketing or have false expectations about how much money they would make from it. If all you spend on a nice website, you can't expect to see patient growth. Long-term initiatives such as SEO and short-term measures such as paid advertising are both necessary for true, long-term success. For persuading the patient to make a doctor appointment online through our online booking system.
What will it cost me to acquire a new patient?
Understanding your marketing expenditures is crucial to determining how much money you'll need to expand.
However, most practices will struggle to even answer the question. Depending on the marketing channel you select, the answer will be different. There will be certain channels that are better than others. You must have tracking in place to monitor the KPIs that matter to answer this question.
How good is my practice for handling and converting leads?
You must handle calls and online form submissions properly before you invest in paid advertising or other methods of growing new patient leads.
It's normal to have missed calls, delayed answers to form submissions, or personnel who aren't trained in turning leads into patients because most clinics have a front desk juggling numerous jobs.
You must understand your call and form submission volume, how many calls you are missing, and overall patient conversion rates, just as you must estimate your client acquisition expenditures. You are looking for more Patients, you can make your online doctor appointment through our app.
Before you engage in expansion, identify and resolve any lead handling issues. This is a difficult problem to solve.