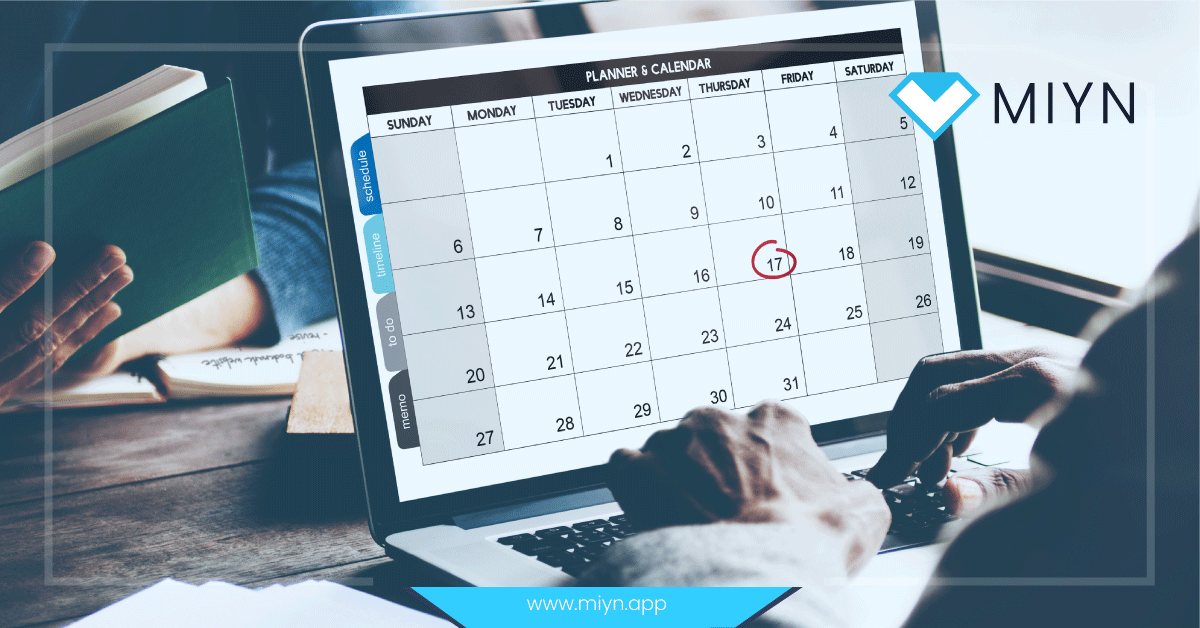 MIYN Cloud-Based Appointment Scheduling & Landing Page App Out Now On WordPress Webstore
The MIYN Appointment Scheduling & Landing Page plugin has now launched on the WordPress web-store.  In a comparison with other Cloud-based Appointment Scheduling Software solutions, the MIYN app was rated number 1 across multiple review platforms.
After a hugely popular initial launch, MIYN has now hit WordPress and  will solve the problem of quickly deploying a robust and secure online appointment booking and landing page to your domain.
Within a few minutes, you can set up a stunning booking page to let your clients engage with a service you offer, at a time they most need it. 
MIYN is the perfect plugin for webmasters that are in a hurry to setup a simple and smart booking tool. Easily manage your customers and interact in a seamless way to ensure top customer service.
MIYN WordPress plugin will allow you to add a MIYN Pop-up overlay & a landing page with booking process to any WordPress website within minutes.
STEP 1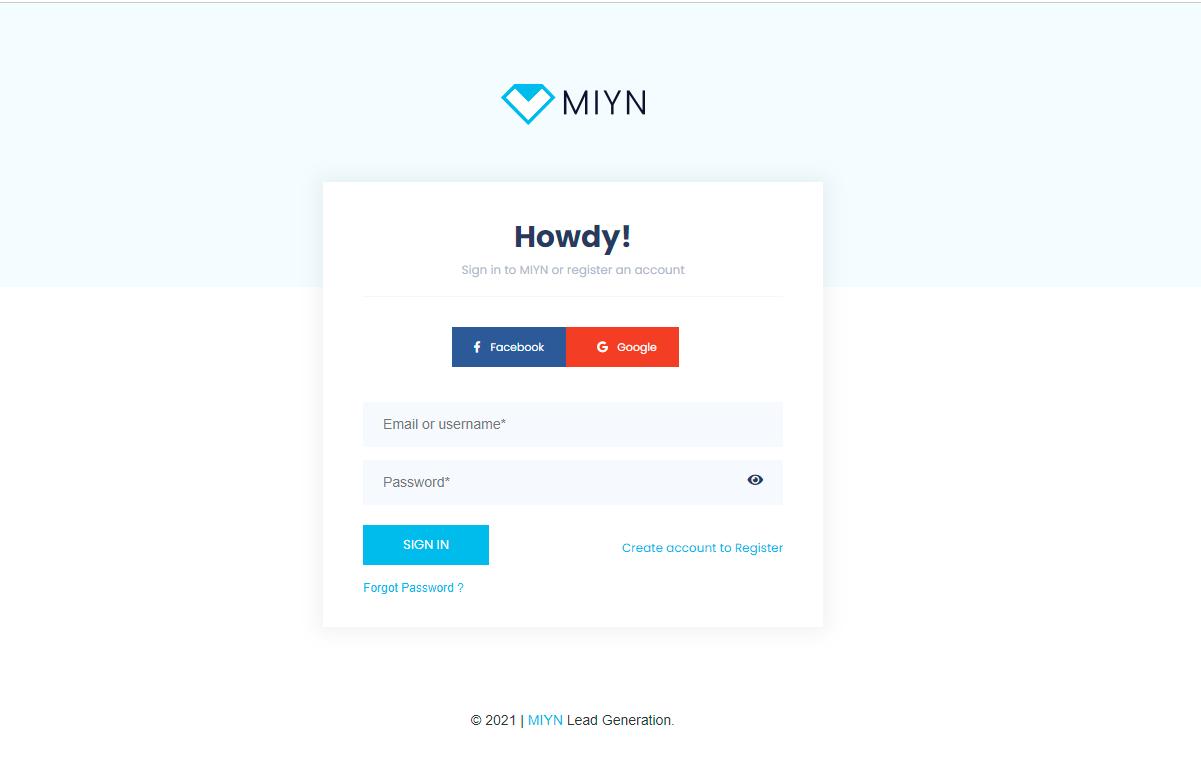 Create an account at MIYN.app and select your preferred plan to login to your plugin and get it running. 
STEP 2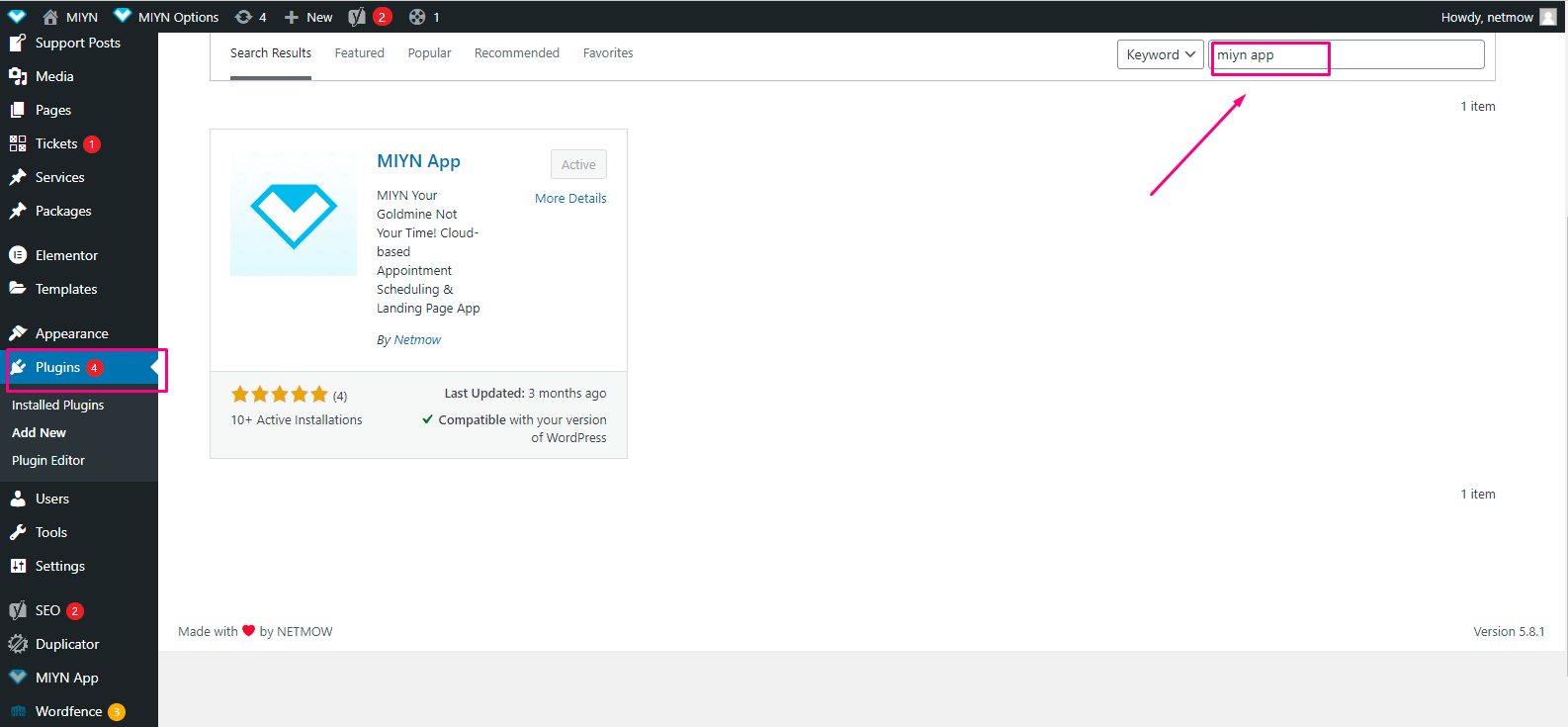 Add MIYN to the WordPress site by updating the plugin settings and searching for MIYN-app.
STEP 3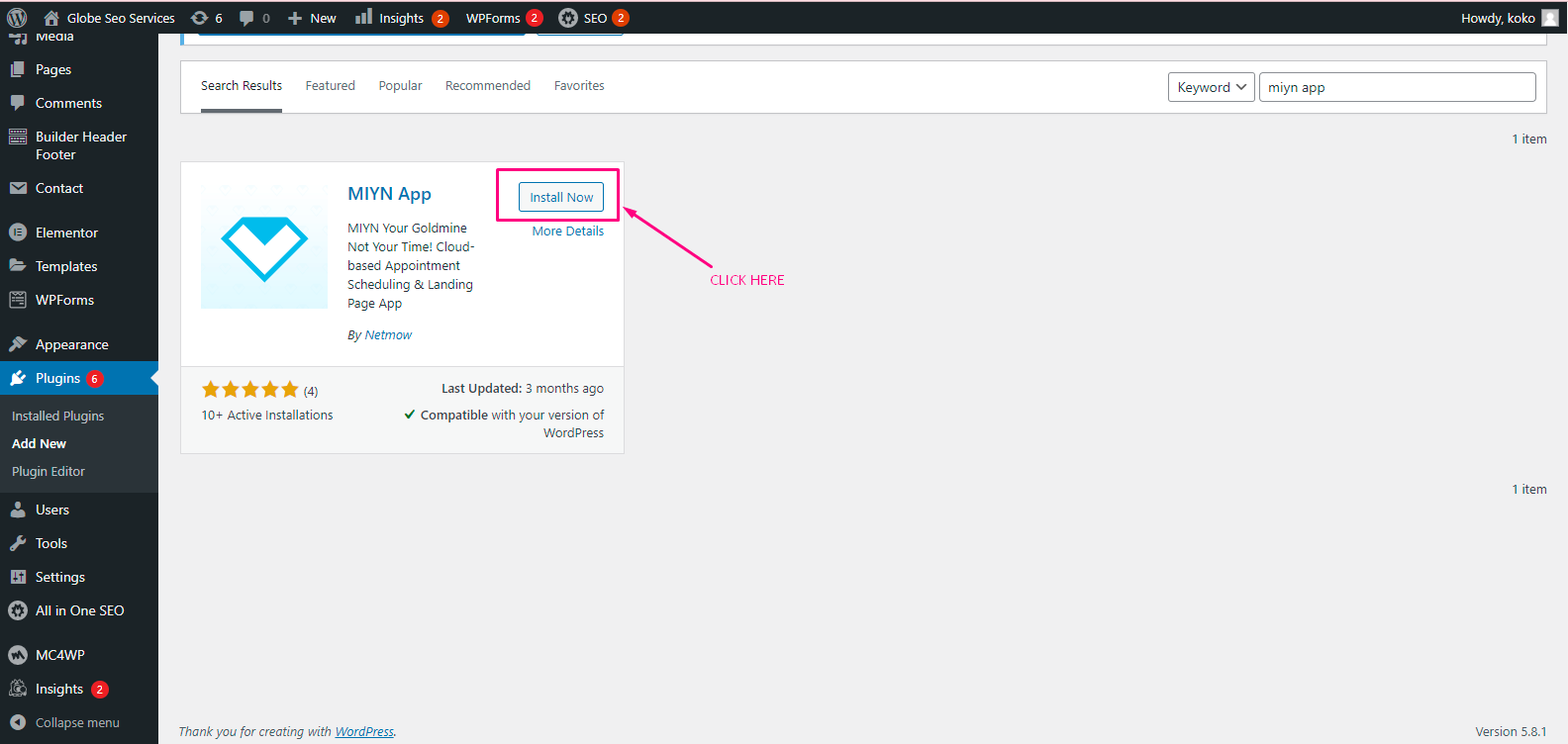 Enter your MIYN-app user details and click save
STEP 4
Start generating leads and driving traffic to your website.
Plans to suit any budget
Got a startup? START A FREE ACCOUNT! Up to 3 appointments per month are included in the Free MIYN account.
WHY MIYN?
MIYN is an advanced online appointment scheduling tool that creates a customisable booking and landing page experience within minutes. 
Start converting your visitors into actual appointments for free and keep track of your opportunities using our advanced analytics dashboard interface.
Check out miyn.app for a booking tool that provides users with numerous features adjusted to the requirements of their businesses. MIYN is a beautiful, simple, and elegant Cloud-based Appointment Scheduling Software.
Get Started free
MIYN is an advanced online appointment setting plugin that creates an easy interface with your clients as well as customizable booking pages where you can manage your own bookings and settings.
Thousands of clients around the world have chosen our booking system to make their business easy to use and comfortable (see our testimonials).
MIYN.app provides users with a myriad of features tailored to their business needs.
FEATURES
Our Core Features Include:
Creating Bookings & Editing dates for services or staff members

Events & promotional campaigns sign ups

Creating separate schedules for staff members or services

Insights and statistics of your bookings in real-time

Creating multiple user access levels related to the admin requirements

Sending SMS, emails and calendar-based notifications to clients and providers staff members

Ability to create multiple categories, staff members, services, and locations.

Create booking pages with real-time availability of services and staff (including block-out dates)

Automatically adjusted time-zones to avoid scheduling confusion for international clients

Detailed Analytics & Statistics about your reservations, cancellations, workload and also revenue

Benefits of MIYN Online Booking System
Nowadays, more and more people are benefiting from online solutions that offer service bookings without using a telephone. 
MIYN has been created from the ground up as a quick and convenient way to control the booking process with minimal effort and maximum results. 
Common calendars require a lot of manual work and updating. MIYN automates the booking process and introduces an easy way to manage your bookings from any desktop or mobile device. MIYN is a beautiful, simple, and elegant Cloud-Based Appointment Scheduling Software.
Having a calendar with real-time availability can be a significant promotion of your business and encourage clients to book services from your website. If you get a last minute cancelation, it can be filled by a user on your website straight away.
Get Started free
The MIYN Dev Team have also announced they will soon be introducing integrated payment and booking cancellation fees.
MIYN App
Press Contact: Travis Cattach +6157937937
FAQ
How to register on MIYN?
To use the WordPress MIYN plugin, you'll need to register your account with our system here, or visit our website and press the "Get Started Free" button. Then click "Create Account to Register" just below the sign in form.
The registration process is Free and doesn't require any credit card. 
Is it Free to use?
Yes, once registration is done, you can use a free plan which allows 3 reservations per month, or you can upgrade to a larger subscription anytime check out pricing.
How to Use it?
After completing the registration, simply login and follow the system guide, provide your personal & business details and the system will be ready for you to deploy complete with a landing page, booking system and embeddable website widget code.
How can I Add this to my Website?
After registration, complete your business profile and go to Widget sections from the menu on your dashboard. Copy the code and put it on your website header section and click Update. 
Note: For WordPress you can easily download MIYN app Plugin and Install.