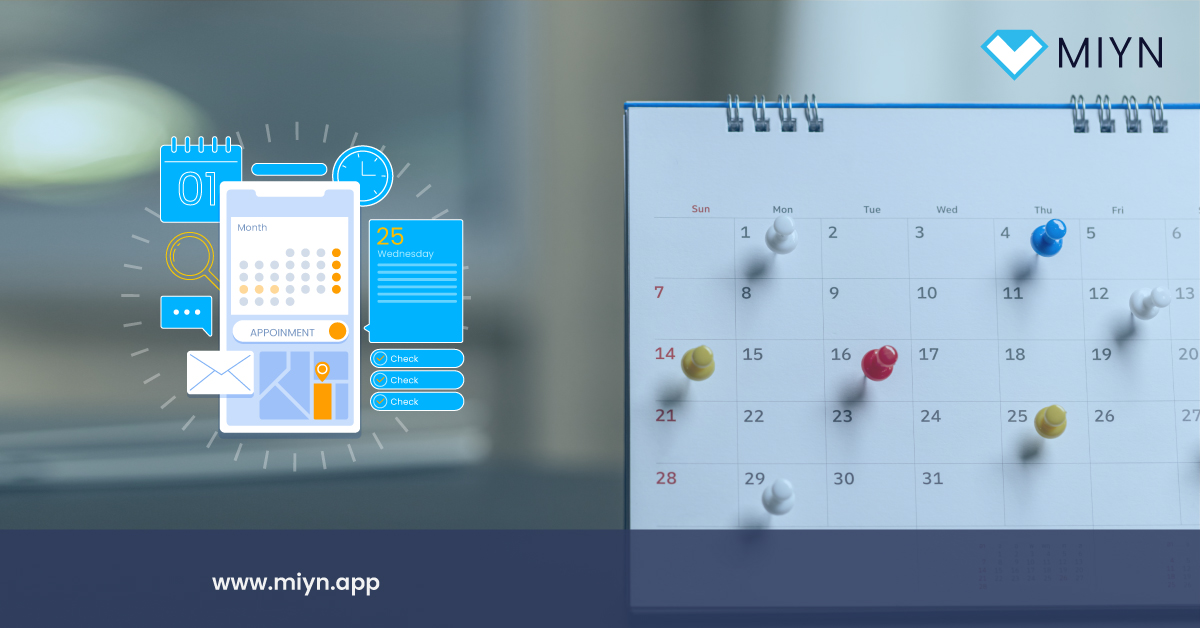 List of 8 Best Appointment Reminder Software In 2021
Appointment Reminder Software – A single business can attend 62 meetings each month. All of the meetings will have their significance and priority. But handling these 62 meetings manually will not be easy. 
You or your employee will be responsible for scheduling meetings, arranging them on time, sending reminders and dealing with cancellations & rescheduling. These are the must do tasks. And they do waste your valuable time by limiting your ability to bring in new business. 
Since these are repeating tasks you can automate them by using appointment reminder software. These apps will handle all the tasks related to booking, allowing you to focus on other important tasks.  
Furthermore, these apps will run your business 24/7. As a result your customers can book an appointment whenever they need to. 
These appointment reminder software are very crucial for the growth of your business. And now we are going to inform you about the 8 best online schedule makers and their significance for your business. Just scroll down and read it all. 
How online appointment booking software will help your business?
Improve your profit:
appointment reminder software cut down on no-shows, ensuring that your potential and present clients show up for their appointments on time. You'll also save time because you will not have to locate consumers manually. Thus you will be able to provide better service to clients which will boost your business. 
Get Faster response: 
Appointment reminder software is faster than emails. As, it will send reminders through both text messages and emails. So, if a client misses the email he will see the text reminder. It is true that text messages are faster as they are opened within 90 seconds only.     
No-show reduction:
When consumers make an appointment and then fail to show up or cancel, it may be painful and inconvenient. The most effective way to decrease no-shows is to use automated appointment reminder software. 
Minimize cancellations: 
Only about 5% of clients can cancel an appointment after receiving an on time reminder. Many people interpret this to mean that you are waiting to address their problems and that they will feel obligated to you if they cancel the appointment.
Get Started free
8 best appointment reminder software
There are numerous online schedule makers available on the internet. But you will have to choose the one that fulfills your needs and lands within your budget. Luckily you don't have to go anywhere else because we have collected the 8 best booking apps for you. There are high chances that you will find your ideal appointment reminder software from this list.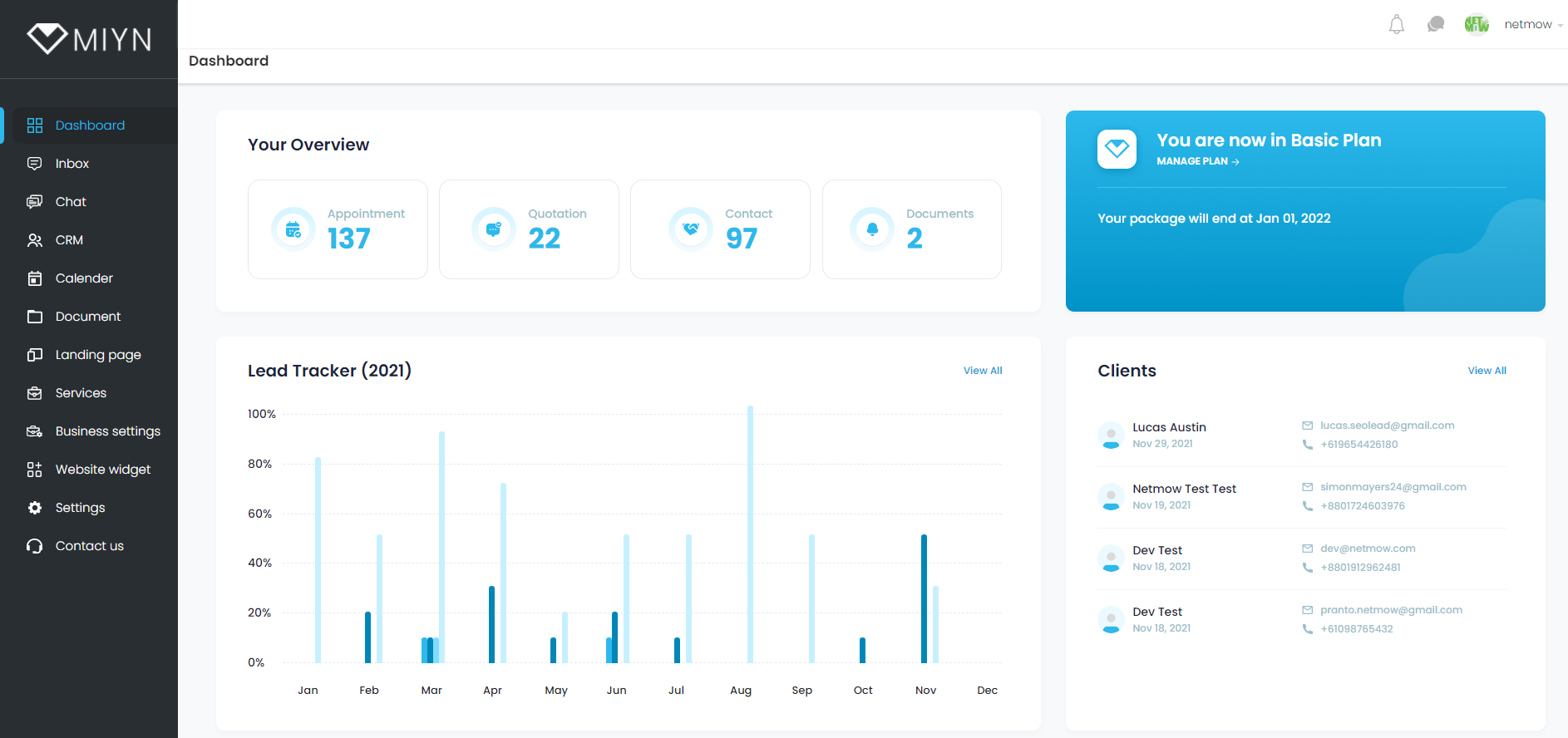 MIYN is a simple, effective and productive appointment scheduling app. MIYN allows you to create your schedule and share it on your website. Now whenever a client is interested in booking a meeting he can simply book it from your website. They will not have to call you to confirm timings, as you can display the complete month's schedule on your website. 
Furthermore, MIYN keeps you and your clients up to date about coming meetings through SMS and email reminders. Which reduces no shows almost to none. 
You can also create custom emails and send them to all of your clients in one click. These can be thank you mails or simple reminders of coming events.   
When it comes to customizing options, MIYN is the best option. Because here you don't need to integrate any third-party apps. It has all the tools under one dashboard. It provides you with landing pages, CRM, and lead generation tools. 
Moreover, you can edit landing pages according to your need. You can change its color, fonts and add your logo. 
Features
You can access MIYN from all the devices and browsers. And to maintain a better relationship with customers you can send instant messages or add real-time chat on the website. 
Moreover, it also provides a client and admin portal.
MIYN can also help you to grow your business. As it provides detailed analytics that can be used to improve future plans. It also deals with subscription management.     
Pricing 
It has two paid plans only. But before you pay anything you can try it for free for one complete month. You can use this free version without providing any account details. After that, you can use any of the paid plans. 
The monthly investment of paid plans is: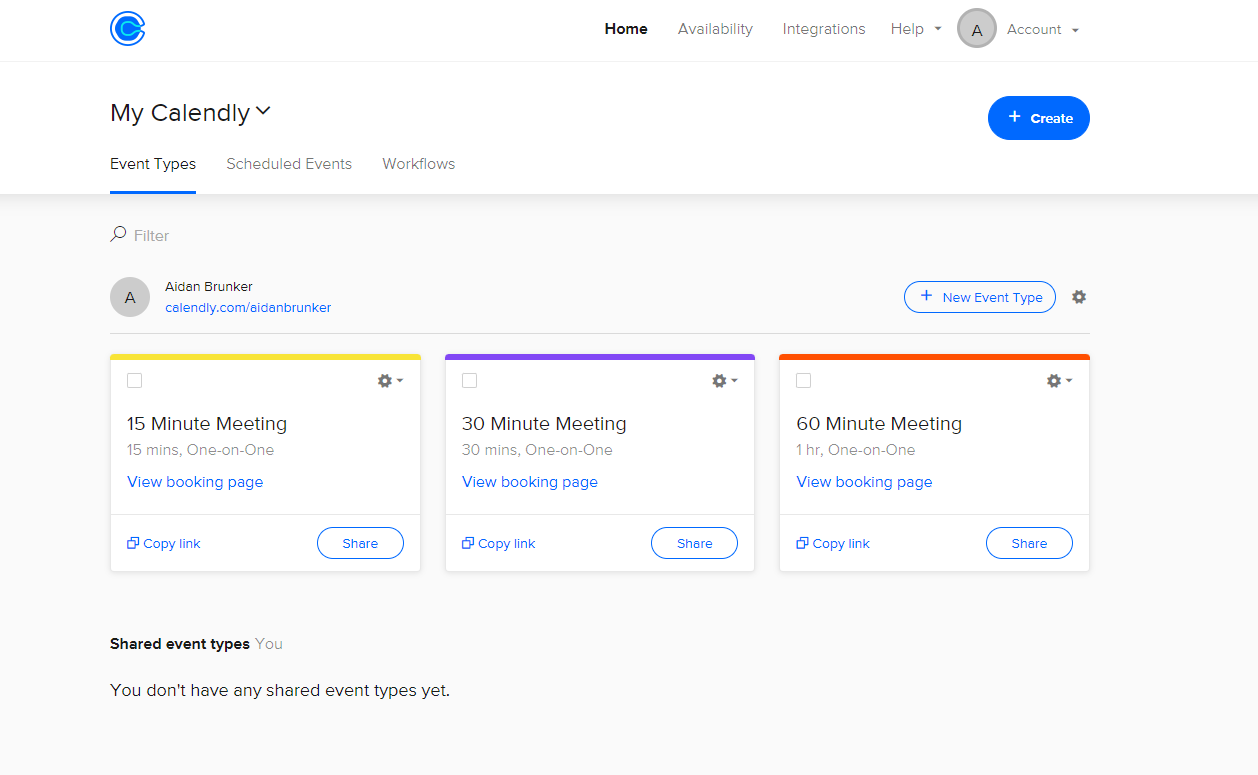 Calendly is one of the most user-friendly online schedulers. Just set your calendar rules and send the link to your scheduling page. Now Clients can begin scheduling their sessions. You and your client will no longer have to communicate back and forth. The saved time allows you to locate more clients.  
Calendly has a beautiful environment that helps you to manage all the meetings easily. It uses buffers between appointments to avoid overlapping, and there is a limit on daily meetings. Moreover, it also prevents last-minute booking requests. 
Most importantly it sends emails and texts to reduce no-shows. 
Features 
You can integrate Calendly with Google, Office 365, iCloud, and Outlook calendars. 
Since there can be different kinds of meetings. For instance, one may want to know more about your business or he can be looking to learn about the interface of your software. You can make your meeting more powerful if you already know the purpose of meeting. That's why Calendly allows you to add event types in the calendar. 
Through Calendly you can also automate workflow to customize notifications and reminders for meetings. Moreover, you can customize the confirmation page and redirect clients somewhere else after booking. 
Get Started free
It also allows you to integrate many third-party apps. Like Paypal, Stripe, Mailchimp, Hubspot, Google Analytics, Zapier, and more.  
Pricing 
Calendly has a free version which is known as Basic. But it has limited usage. If you want to use its more features then you will have to use paid plans. 
It offers three paid plans. Each one has a different number of features. You will have to select the plan according to your needs and budget. The monthly fee of all the plans is:
Essentials $10 for each user 

Professional $15 for each user 

Teams $20 for each user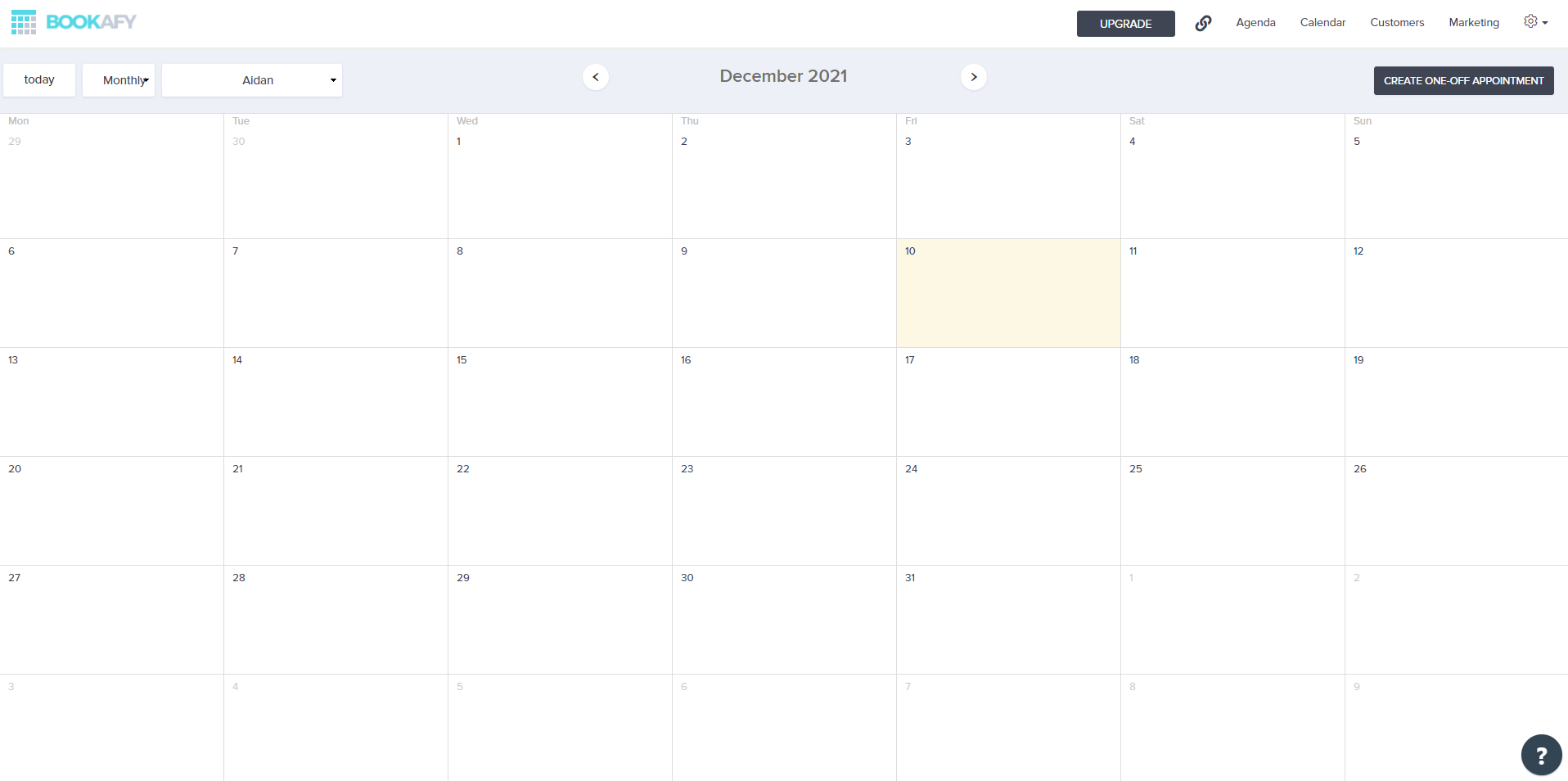 The way Bookafy manages calendars between people. And this is one of the features that sets it distinct from other booking systems. 
When you want each party to be able to see the schedule of the other, you may activate two-way calendar synchronization. Or you can use one way synching when you are not interested to see the calendar of others. 
Bookafy allows you to customize the scheduling page. You can change its font, color, and messaging options. 
You can also set lead times for meetings, schedule availability times and dates. Moreover, you can set limits on booking meetings for different individuals. If you attend meetings continuously you may get exhausted, that's why Bookafy allows you to set the gap time between appointments. 
Most interestingly you can also select the part of your calendar that will be displayed to your clients. You can display the whole calendar or just a part of it. 
Features 
Bookafy allows you to add unlimited appointment types. Also, you can add unlimited users with different levels of access. 
Furthermore, you will see the following features of Bookafy in different paid plans:
Group events 

Book one customer with two employees 

Display your busy schedule  

Limit booking 

Book multiple appointments at one session 

Display reviews 

Skip or display employee selection at booking 

Redirect customer to a new page after booking 

You can also set redirect URL according to booking type 

Display booking page 

Use SMS and email reminders 

Synch with Google, iCal, iCloud, outlook, office 365 calendar, 

Integrate with MailChimp, Zapier, video conference, strip, data injection 
Pricing 
It provides a seven-day free trial. After that, you will have to purchase one of the paid plans. It has three paid plans. Their monthly charges are. 
Pro $9 

Pro+ $13 

Enterprise (contact support to discuss the charges)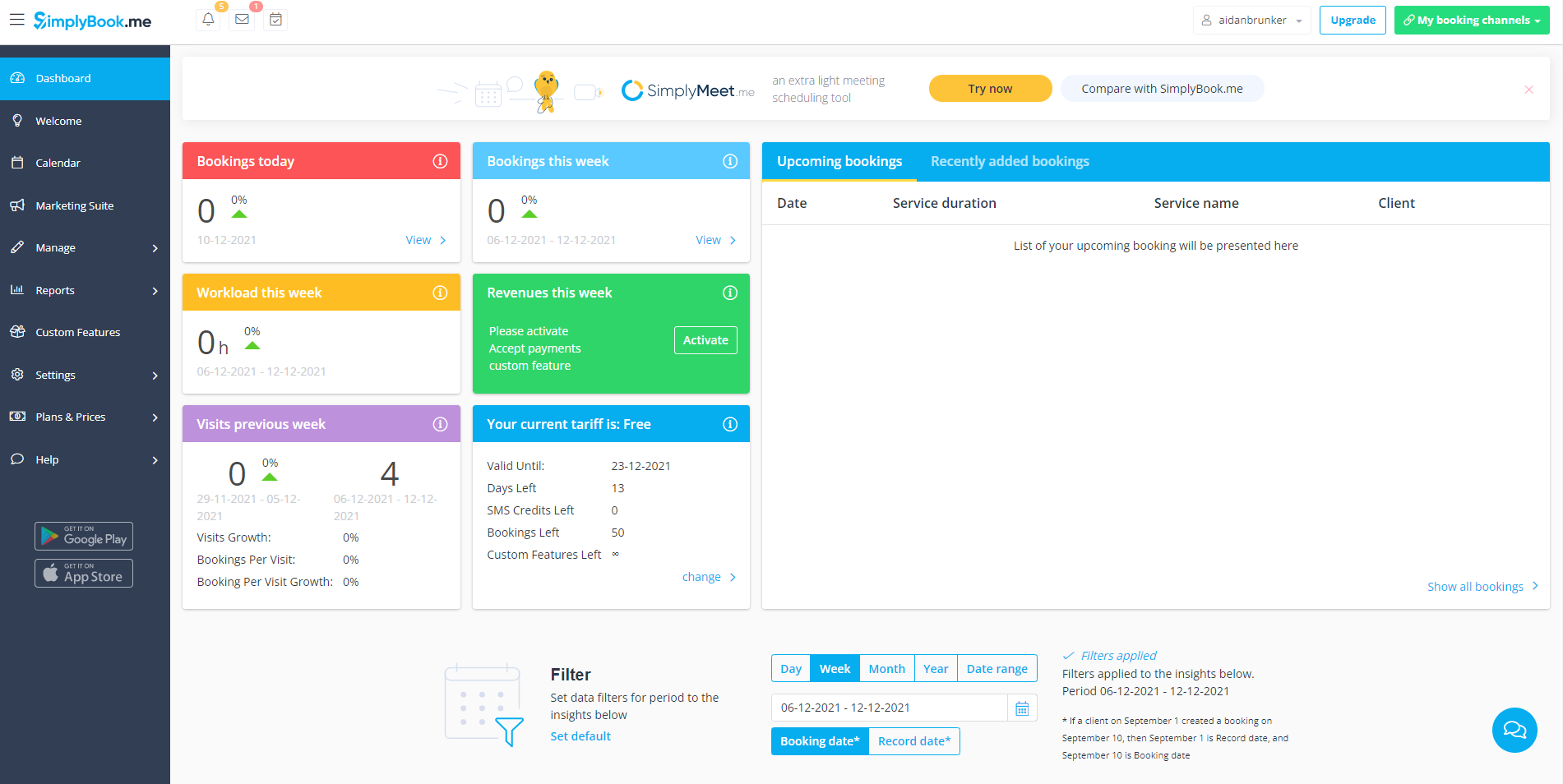 SimplyBook.me is an online scheduling app for international businesses. If your business spreads around the globe you will like this tool. You can use SimplyBook.me in nine different languages. These languages are English, German, French, Spanish, Russian, Simplified Traditional Chinese, Traditional Chinese, and Korean. 
The UI of SimplyBook.me shows all of your services, suppliers, and available hours. Clients may quickly discover what they need, whether it's to schedule an appointment, register for a class, or join a club. 
Features 
with SimplyBook.me online reservations aren't only confined to your website. Customers may also arrange appointments just as quickly by clicking on a link on your Facebook and Instagram accounts or your Google My Business profile.
Clients can also add additional services to their appointments, for instance, pay fees, and purchase relevant items all in one place.
To make the best use of this simple tool you can also integrate different third-party software.
For scheduling, you can link it with calendars like Google calendar, iCalendar, Outlook, and yahoo. For marketing purposes, you can add Gmail, Slack, Salesforce, Zenkit, MailChimp, and more.
Get Started free
Customers may pay using a variety of worldwide payment methods, such as Stripe, PayPal, Alipay, Skrill, and Mollie. 
Pricing 
It has a free plan. But it includes only basic tools and it is limited to only 50 meetings per month. To make the best use of simplybook.me you will have to choose one of the three paid plans. The monthly payments of the paid plans are:
Basic $8.25

Standard $24.9 

Premium $49.9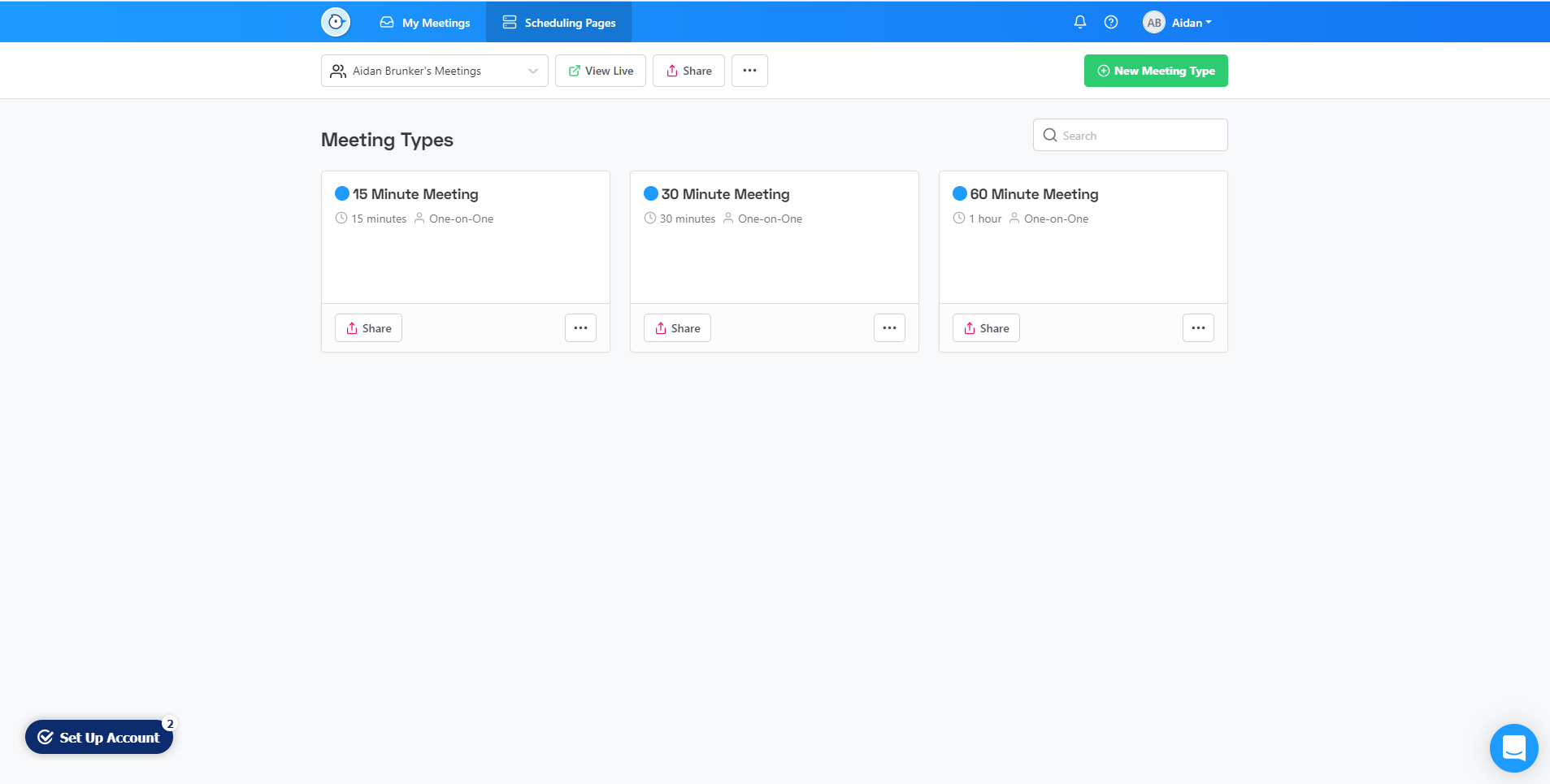 Appointlet is another appointment reminder software that allows users to make appointments in several languages. You can use appointlet in English, Spanish, German, Dutch, Italian, or more languages. And Businesses can arrange an infinite number of different sorts of meetings for free.
Appointlet also allows you to collect prospect information and accept payments at the time of booking.
With the option to set available times, users have complete control over their calendars. To secure your essential downtime, create brief breaks or longer vacations on your calendar page. Clients won't try to book time slots if they notice you need to go somewhere else. 
Appointlet makes individual business branding easier. It will provide you with personalized scheduling pages. You can create different schedules for clients and team members. 
Moreover, it will send customized emails and reminders automatically. 
Features 
You can Include a link to your schedule page on your website, in emails, and on different landing pages. Appointlet automatically updates both your and your clients' calendars when they set appointments with you. 
Appointlet operates on any device, so customers can make appointments from anywhere. 
No concerns if you're planning a long-distance encounter. Different time zones are automatically handled by the system. 
It integrates with only two calendars, Google and Office 365. Appointlet also integrates with Salesforce, Zoho CRM, and MailChimp.  
Pricing 
Appointlet has only two versions, one is free and the other is paid. As usual, the free one has limited features but the paid plan will provide more facilities. The plan charges $10 monthly for each user.
It can become costly if you have a large number of team members.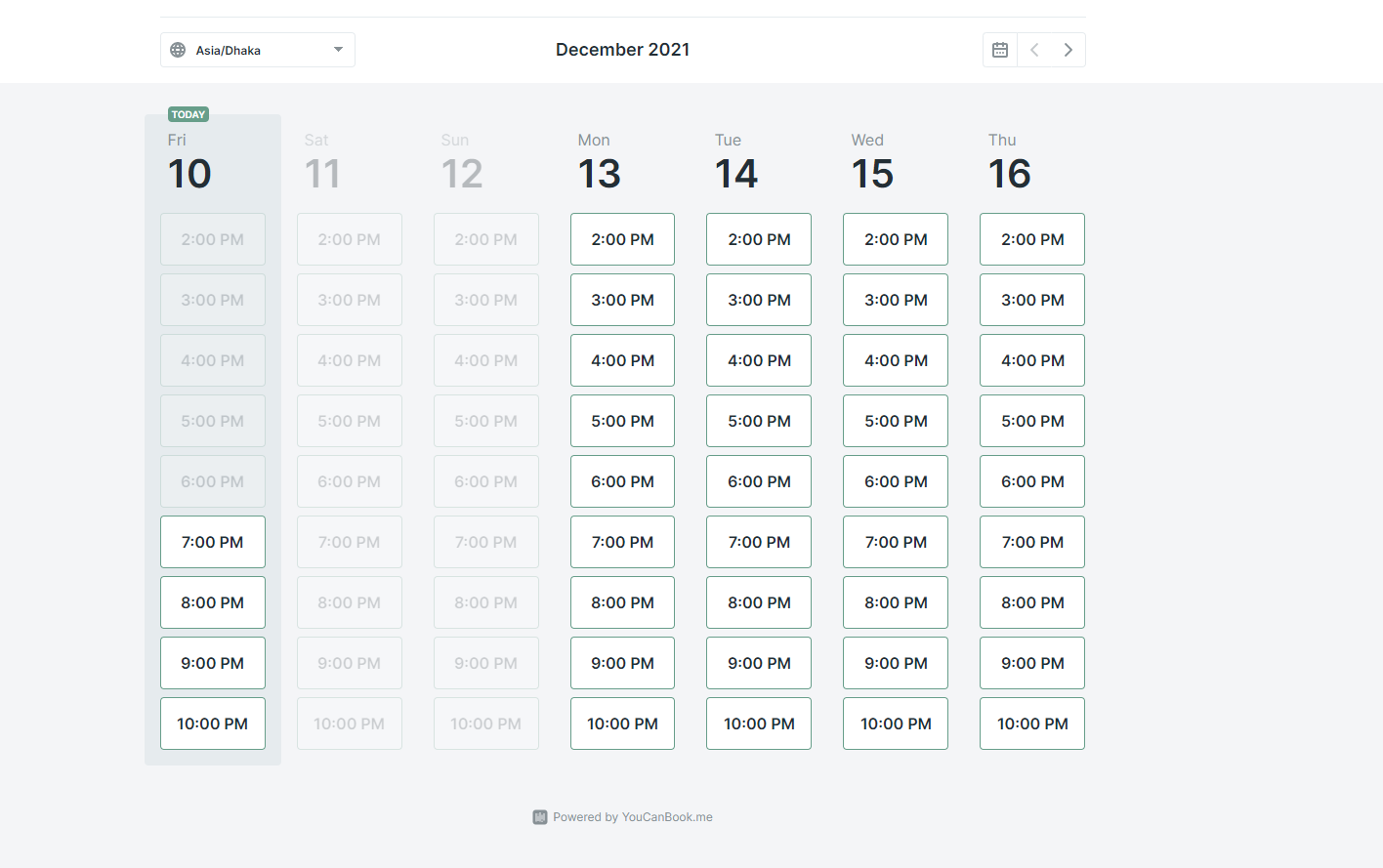 YouCanBook.me is an ideal schedule organizer for your business if you need to send regular emails. It will streamline all the messages related to meetings and use them according to the situation. Such as meeting confirmations, reminders, rescheduling, and cancellation.  
Moreover, YouCanBook.me allows you to customize the scheduling page according to your needs. You can add appointment types, add your logo, change colors, adjust the display of new events on the scheduling page. 
Features 
You may share your available times with clients after connecting your calendar to YouCanBook.me. They examine their options to find what works best for them. When they make an appointment, it is immediately added to your calendar. 
You may need to propose a meeting but are not quite ready to commit. That isn't an issue. Simply indicate that the meeting is "tentative." 
Both Google and Microsoft calendars are supported by YouCanBook.me. Zapier, also interfaces with a variety of other business tools. It specifically uses Stripe to collect payments and automatically sets up Zoom conferencing for each meeting. 
Pricing 
If you are interested in using YouCanBook.me then you will only have to pay $10 monthly for each calendar. But before paying anything you can enjoy its 14-day free trial.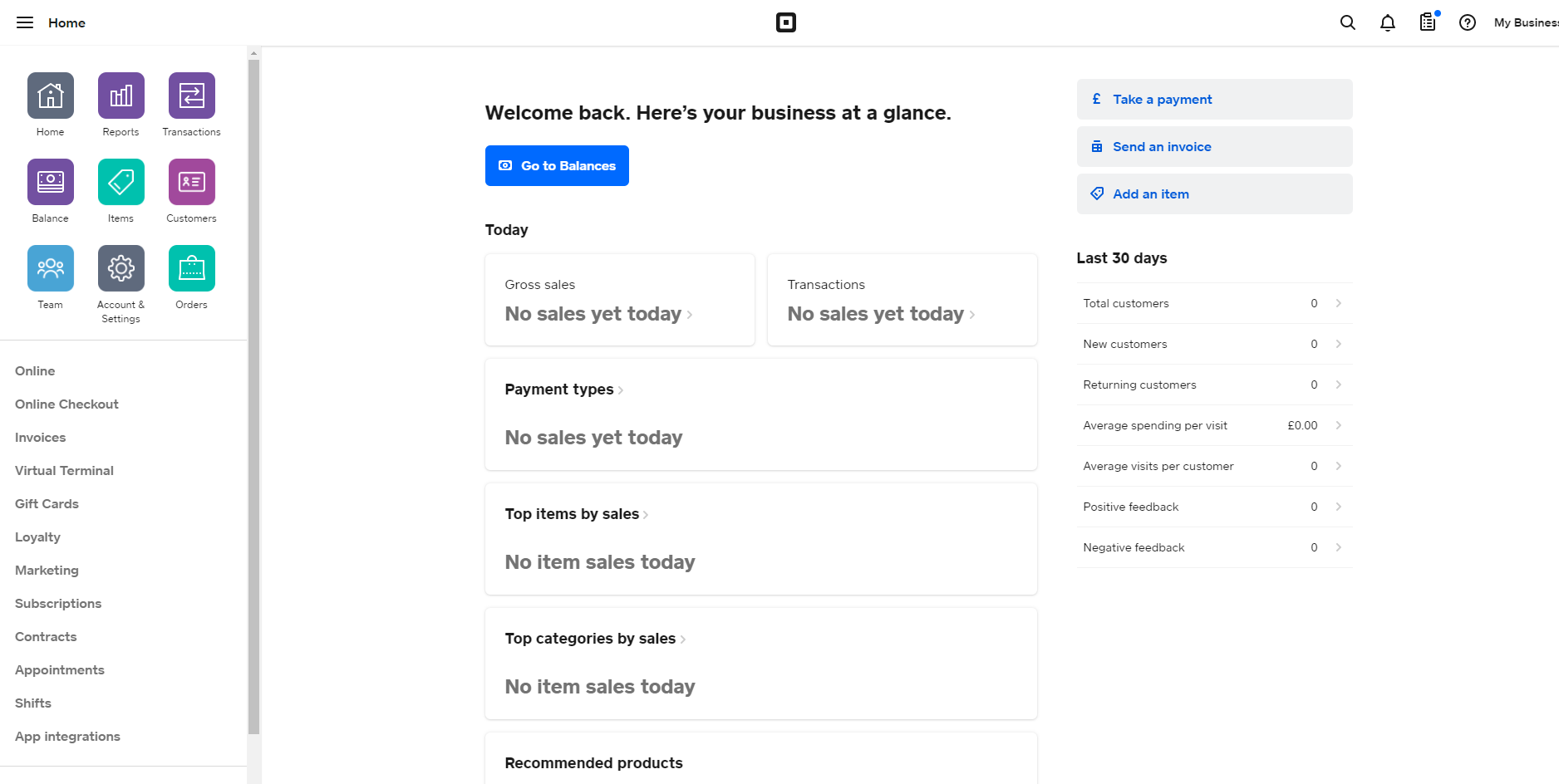 Square is mainly famous for making transactions. But it also has an appointment reminder software known as square appointments. It streamlines the scheduling process in the same way Square streamlines the checkout process. It's simple to set up and provides a wealth of functionality for both you and your clients.
The square appointment also allows you to customize the scheduling page. On your scheduling page, you can add a logo, add a custom button to redirect the audience, display your services, offer gift cards, and ask for prepayment. You can also charge a cancellation fee, but it can affect the growth of your business.  
Features 
Your clients may plan, reschedule, or cancel appointments at any time of day or night using Square Appointments.
You have total control over your availability on your schedule from your end. Show your typical business hours and mark out periods when you won't be able to take appointments. You can manage all of your employees or locations in one spot if you have more than one.
For scheduling, Square Appointments connects with Google Calendar. It also works with Instagram and Facebook, allowing customers to book, reschedule, or cancel appointments directly from your social media profiles.
When clients make appointments with you, you may accept them manually or automatically from wherever you are.
Pricing 
If you are an individual you can use it for free, but you will have to pay the processing fee. The processing is 2.6% plus 10 cents. For 2 to 5 employees you will have to pay $50 monthly plus the processing fee. 
Get Started free
It charges $90 monthly for 6 to 10 employees. If you have more than that you will have to discuss payment with their support team.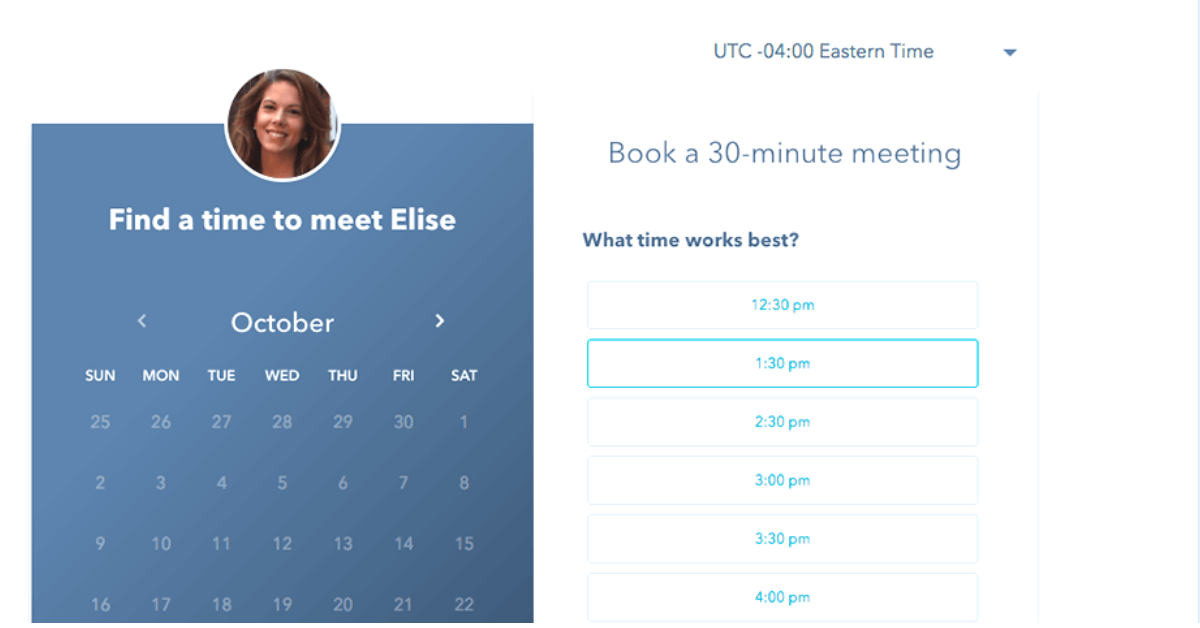 HubSpot is a popular marketing name from America. It provides marketing, sales, and CRM software. It also provides a useful meeting scheduler. 
The appointment booking app arranges customer data in a user-friendly way. Which eliminates irritated customers. 
like many of these technologies, HubSpot Meetings, allows you to embed your scheduling link on your company's website. 
It allows for even more customization when the product is used in conjunction with other HubSpot technologies. For instance, To simplify your burden, the all-in-one sales software allows you to generate personalized email templates. You get to decide when and how to send the emails, as well as how to track their success rates.  
Features 
One of its best features is that HubSpot allows you to add one or more sales reps in a single meeting. You can also add normal employees to the meeting as well. Just give them a round-robin meeting link if they need to join the conversation. 
HubSpot Meetings integrates with both Google and Office 365 calendars. As for other business tools, no matter whether you use Gmail, G Suite, Outlook, or Windows Office 365, they all integrate as well.
Both Google and Office 365 calendars are supported by HubSpot Meetings. You can also use other business tools, such as Gmail, G Suite, Outlook, and Windows Office 365.
Pricing 
You can use HubSpot Meetings for free after purchasing HubSpot's CRM software.
Conclusion
There are multiple business tools. You need them for lead generation, CRM, or appointment booking. It is not ideal to use separate tools for all of these tasks when you can access them from one single dashboard. 
MIYN features for the growth of your business. Moreover, it does not have a hidden fee. You will have once a month or once a year to use all of its features. 
So, what are you waiting for? Go and use MIYN to book meetings, close more deals and generate leads. 
Frequently asked questions
What are the benefits of using appointment reminder text?
An email is a good tool for sending reminders. But it is seen that only 41.9% of the emails are opened. So, if your client does not see the email he can forget about your meeting. This is where you need appointment text reminders. 
Text reminders are better because there are zero chances of missing them. Research highlights that a text message is seen within 90 seconds only.   
Do I need to download an appointment booking app to use?
Appointment scheduling software simplifies things for you and your company. So, most online scheduling tools are housed on the cloud (internet) and can be accessed with only a browser and a strong internet connection. 
Can I use MIYN if I have more than one location?
This may be accomplished by creating distinct appointment pages for each location, then personalizing the services you provide and assigning team members to those services. You'll have a unique booking page URL for each location that you can email to customers or embed on your website. You may add different work locations as 'workspaces,' and then list the services supplied. 
Can I customize my booking page?
You may design the booking page to match your brand using MIYN. Our customers can modify their schedule page with layouts and colors to make it more customized. If your company requires a lot of customization, you can contact our support team. 
How much time will it take to shift to appointment scheduling software?
Moving from manual to automated appointment scheduling might appear to be a daunting process at first. The benefits of doing so, on the other hand, will have a beneficial influence on your firm. The length of time it takes to shift is typically determined by the type of company and the number of employees. What counts is not how long it takes to move, but how much time you'll save once you've done so.