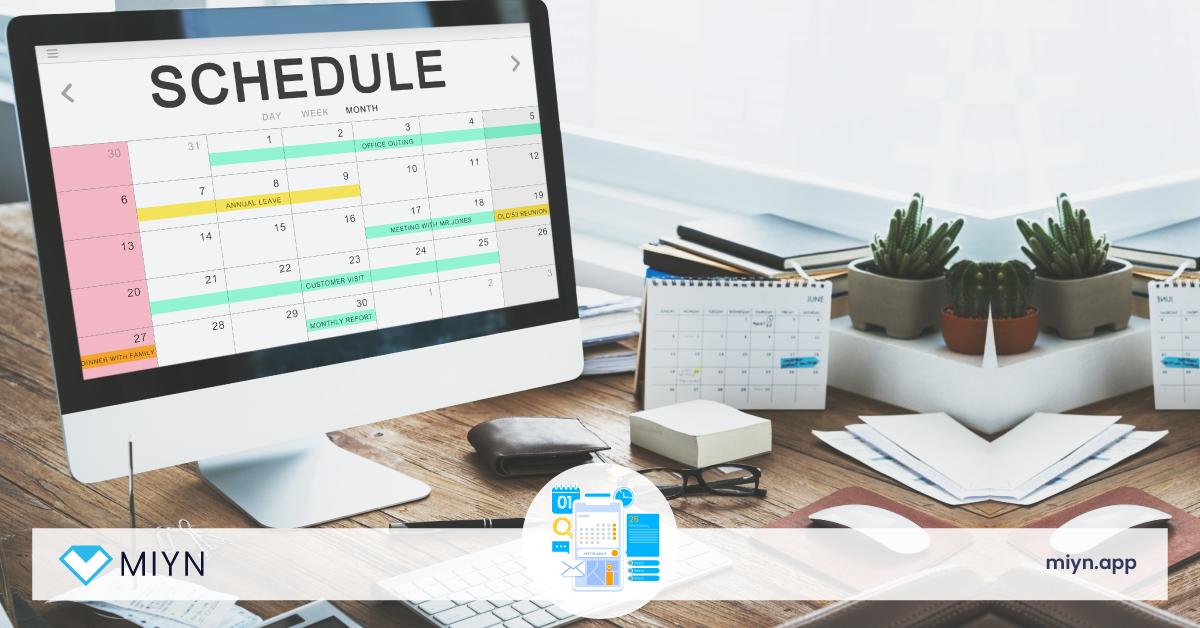 List of 6 Best Online Schedule Maker In 2022 
Online Schedule Maker : We are living in the age of technology. All the geniuses around the world are trying to automate everything. And people are loving it since automation reduces human effort. For instance, in 2020, 111 million people ordered food online in the US. What do you think? Why did they order online? Because this process involves minimum human effort. 
Thus you should also focus on automating things since your business is also on the internet. The most important thing is to automate your booking process. Gone are the days when we needed phones and emails to book meetings. Now you can automate the booking process by using an online schedule maker. 
Your consumers will love it because it involves minimum steps for booking meetings. Furthermore, most consumers are millennials, so you should use booking software. Because 75% of millennials don't like phone calls. Moreover, getting rid of back and forth phone calls will also help you focus on more critical tasks. 
But which is the best online schedule maker? You can find your answer by comparing the seven schedule organizers below.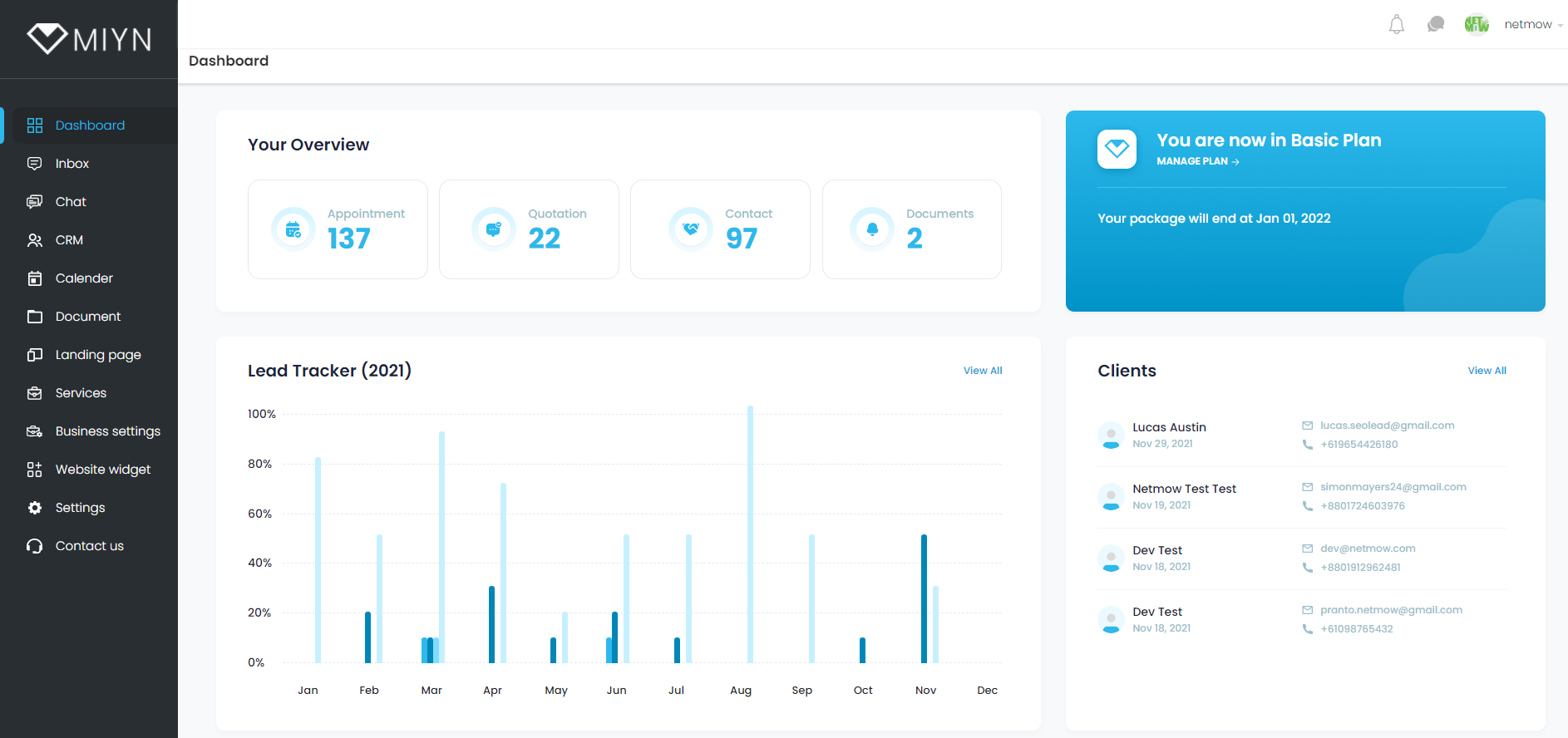 It is more likely that you will not have time to write emails or call to plan meetings as a businessman. So, there should be a permanent solution to this problem. In this case, MIYN is here for your rescue. It contains all the features you'll need to make it your one-stop appointment scheduling solution.
Note: Despite your field, you can take advantage of MIYN, as it can help all businesses to grow. 
MIYN is adaptable and straightforward to use. MIYN allows you to easily manage the reservations, workforce, document sharing, and much more. Thanks to the automated environment, it will also keep you informed about upcoming events and meetings. Hence, even if you are assiduous, you will never forget an appointment. 
You should use MIYN because it is just not an online schedule maker. It also covers all businesses that will help you to improve productivity. Let's have a look at those features. 
Features 
MIYN includes all of the functionality that one may want in an online scheduling program. The following is a list of its features. 
Booking 

Website popups 

Instant messages 

Appointment Calendar

Click to call function 

Document sharing 

Real-time chat 

Client portal 

Automated reminders 

Detailed analytics 

Subscription management 

Active Support  

Customized landing pages 
Pricing 
Its initial offer is absolutely free. You can take advantage of all of the benefits of this deal. In this free trial, you'll also get email support.
After you are satisfied with the free trial, you can move towards paid versions. The monthly fee of the paid version is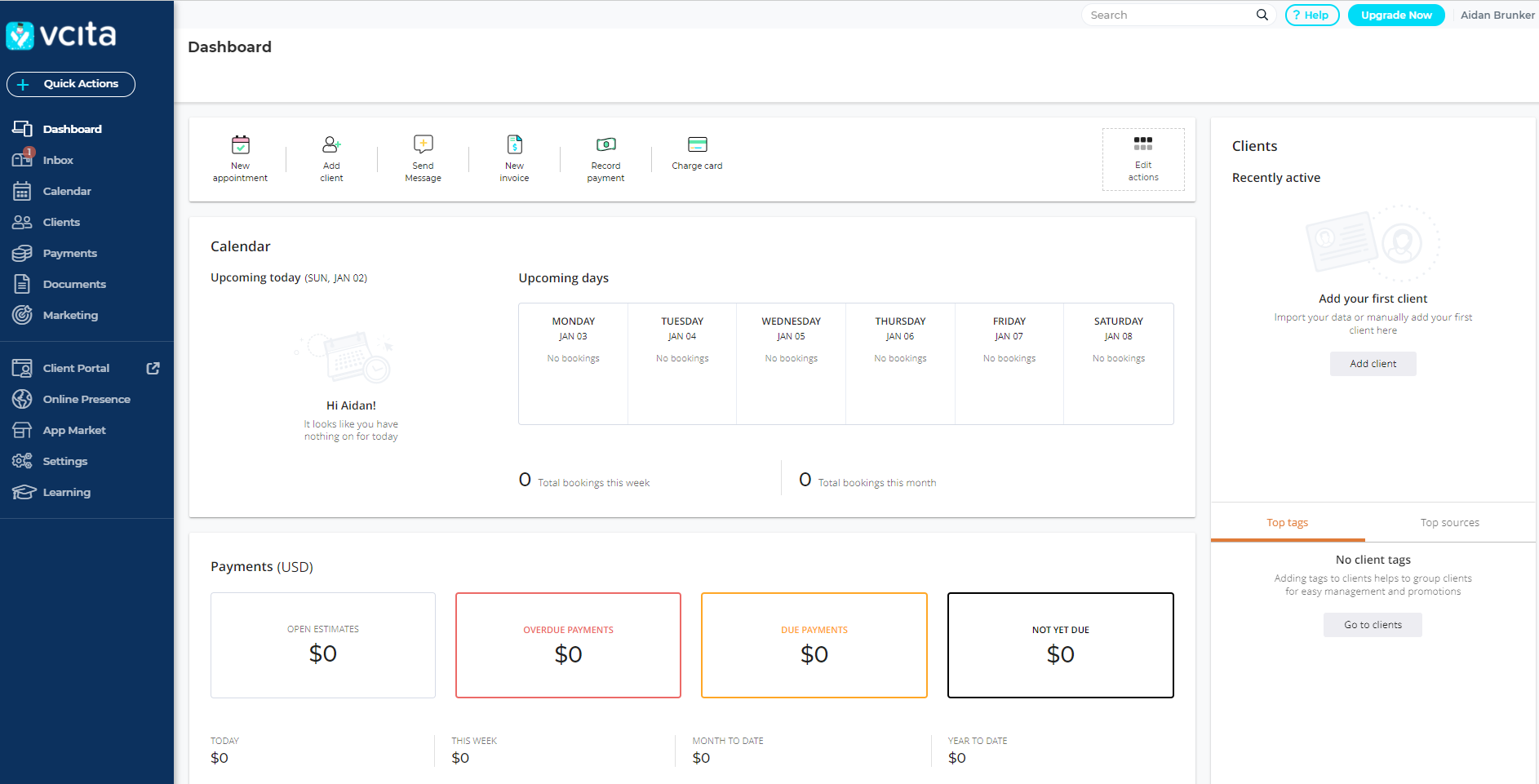 Another dependable appointment scheduling software is Vcita. Whether you are a business person or managing a small firm, you can rely on this program. This meeting scheduling software can assist you in arranging meetings according to your schedule. 
Your client can book an appointment from three different resources. That is Facebook, your website, and Vcita's landing page. Moreover, on Vcita, you can do payment transactions. Also, it allows you to share files to save time. 
Using Vcita, your client has three options for scheduling an appointment. 
Facebook

your website

Vcita's landing page
Vcita also has the option of invoicing. Just like MIYN, it also allows document sharing.
To make the environment according to your work, you can customize the landing pages. Thus, it has most things that can help you maintain a reasonable meeting timeline. 
Moreover, when you purchase their services, you will receive video training on how to use their online appointment scheduling software. Thus it has a learning curve. 
Features
All features of  Vcita are: 
Schedule software and calendar 

CRM (Client Relationship Management)

Client portal

Invoicing 

Marketing (Email and SMS)
Prices
Vcita offers a free trial for only 14 days. After that, you will have to move towards the paid plans. 
If you have a small team of five members, your paid plan will start from 29$ monthly. But if you have more team members, it can begin from 117$ monthly or more.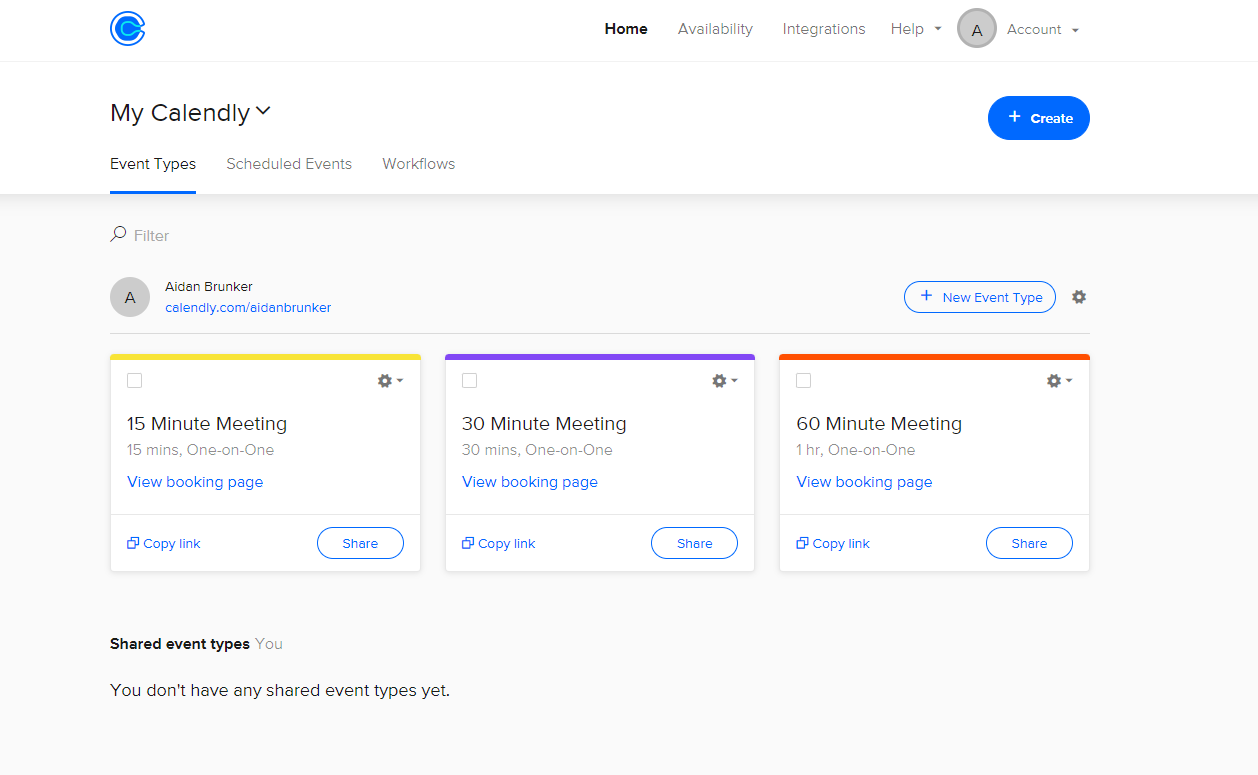 Calendly is another widely used appointment booking software. It will allow you to create a schedule then your consumers will book accordingly. It's the same feature that is widely used by meeting scheduling apps. However, it allows you to connect with multiple calendars. 
Calendly connects to Google Calendar, iCalender, Outlook, and Microsoft 365 to allow you to create schedules. 
And you may also make your meeting offer and send it to your clients via a link. 
Moreover, you can create multiple types of meetings. However, you can select only one in the free mode. But in the premium offer, you can choose as many as you like. 
Calendly will send you timely reminders of all the coming events. After all, it will be linked with your calendar. If you wish to, you can also integrate it with GotoMeeting, Zoom, HubSpot, and Zapier. However, you will need a paid account to use these tools. 
Features 
You can use the following features after purchasing Calendly: 
Integrate with different calendars 

Invite your consumers for a one-time event 

Send email reminders and follow-ups 

Get text notifications 

Redirect your consumers to a desired page 

Detailed reports and analytics  
Price
Calendly is one of the best free scheduling software available. Because you may plan an infinite number of meetings with its free offer. It does, however, have certain restrictions. Like, one user will not be able to link more than one calendar, and no more than one meeting type will be available. 
So, to have more features, you will have to purchase their subscription. The monthly subscription of the premium version is $8, and for the pro version, the fee is $12. 
So, if you wish to enjoy more of its features, purchase its subscription. The monthly charges of its paid subscriptions are:
Essential $8 per seat 

Professional $12 per seat 

Teams 16$ per seat 
If you wish to know the price of an enterprise offer, contact the support team of Calendly.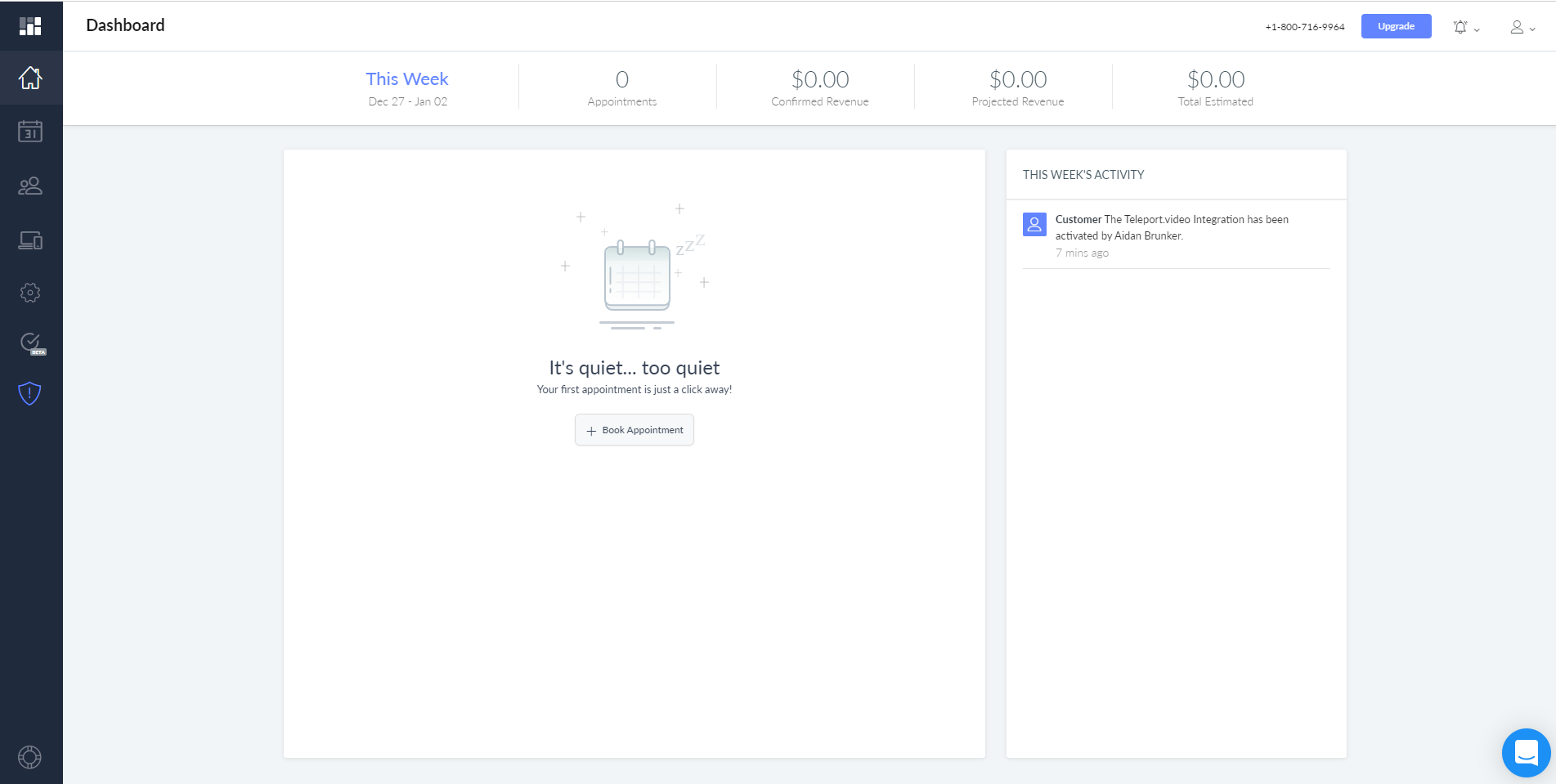 Setmore is another appointment scheduling service. It helps you arrange your meetings, but if you want to add more tools, you can integrate them with Setmore. It also allows you to change the appearance of the booking page.
To change the environment, you can copy and paste your front-end code.
Moreover, you can use its plugins for social media and improve your audience from social platforms. And if you wish to arrange video meetings, you can use Teleport.  
And the best part is you can share your schedule partially or entirely with your audience. It will help them to know your available hours. 
Features 
You will find the following features in Setmore 
Setmore allows integration of 35 different apps 

You can have four accounts in the free version 

Setmore will enable you to change the look of landing pages 

Setmore will allow you to book unlimited appointments in all plans.  

It uses square and stripe for payment transactions. 
Prices
Setmore has three distinct packages to choose from. One is free, while the others are for a fee. And you can get the most out of the free version without going for the paid offers. For instance, You can make payments, schedule video meetings, and link your social media accounts. 
If you wish to use the paid versions, you will have to pay the following monthly fee:
Premium $9 per user (limited to two users) 

Pro $5 per user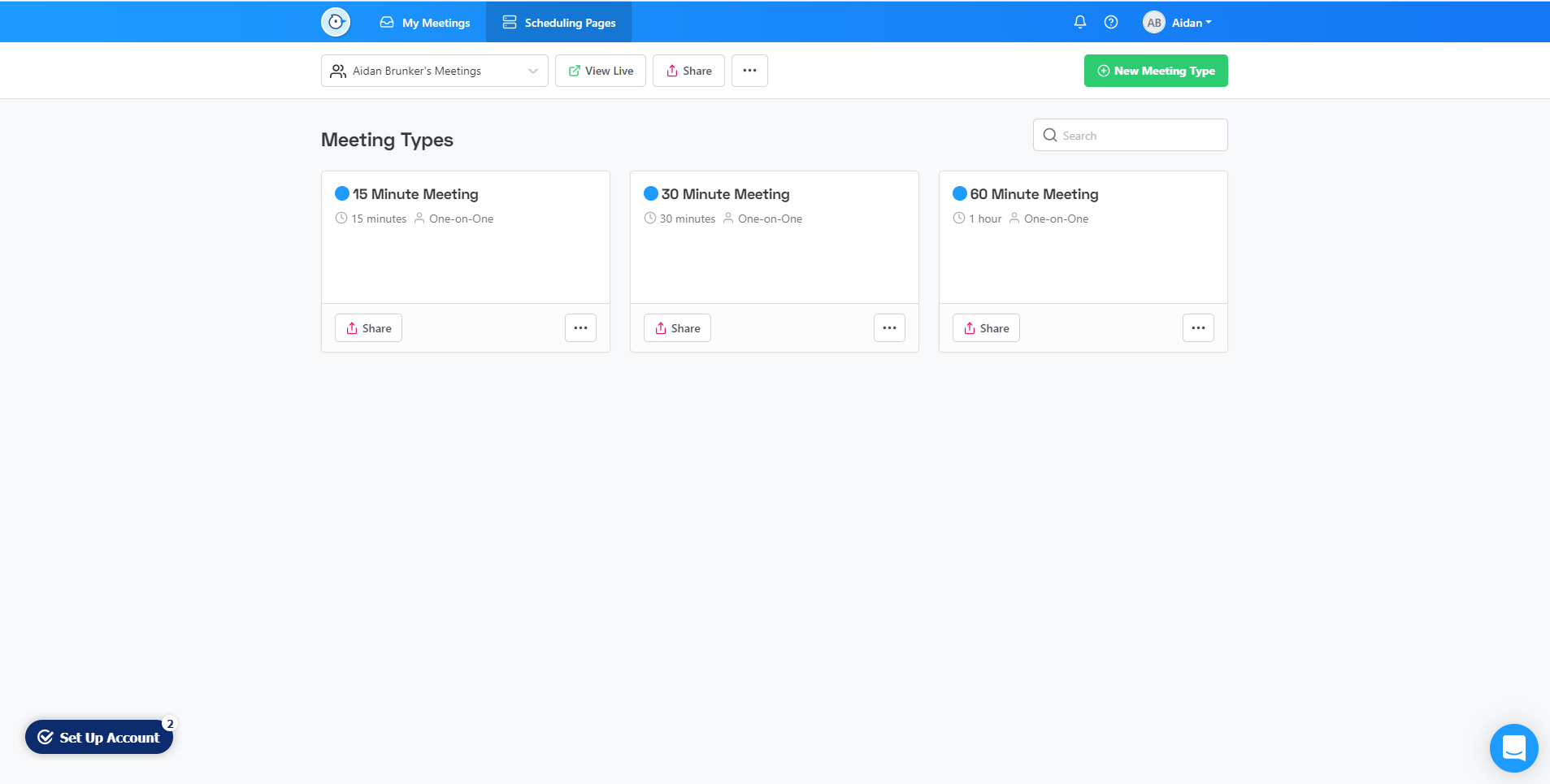 If you have an audience with a language barrier, you can go for Appointlet. Why? Because you can use this online schedule maker in different languages. Some of those languages are:
English 

Spanish 

German 

Dutch 

Italian 
Moreover, Appointlet also allows you to create calendars of your choice. 
If you want to stay active during meetings, it is recommended to use longer breaks between two sessions. Because if you attend meetings continuously, you may get exhausted. 
Just like many other tools, Appointlet allows you to receive payments. The only difference is that by using Appointlet, you can ask for payment right at the time of booking. 
Also, you can add the scheduling link on the website, in emails, and on landing pages. You will get notified when a booking is scheduled. 
Features:
The features of Appointlet are: 
Manage existing meetings 

Share availability via a single link 

Cancel and reschedule easily 

Add the scheduling page to your website 

Create custom forms or questionnaires 

You can also approve appointments manually 

Limit the number of appointments per day 

Set a restriction on the number of clients in each meeting 
Pricing 
There are only two versions of Appointlet: one is free, and the other is paid. As is customary, the free version contains restricted features, while the premium version offers more. Each user is charged $10 per month under this plan.
If your team has a high number of members, it might get expensive.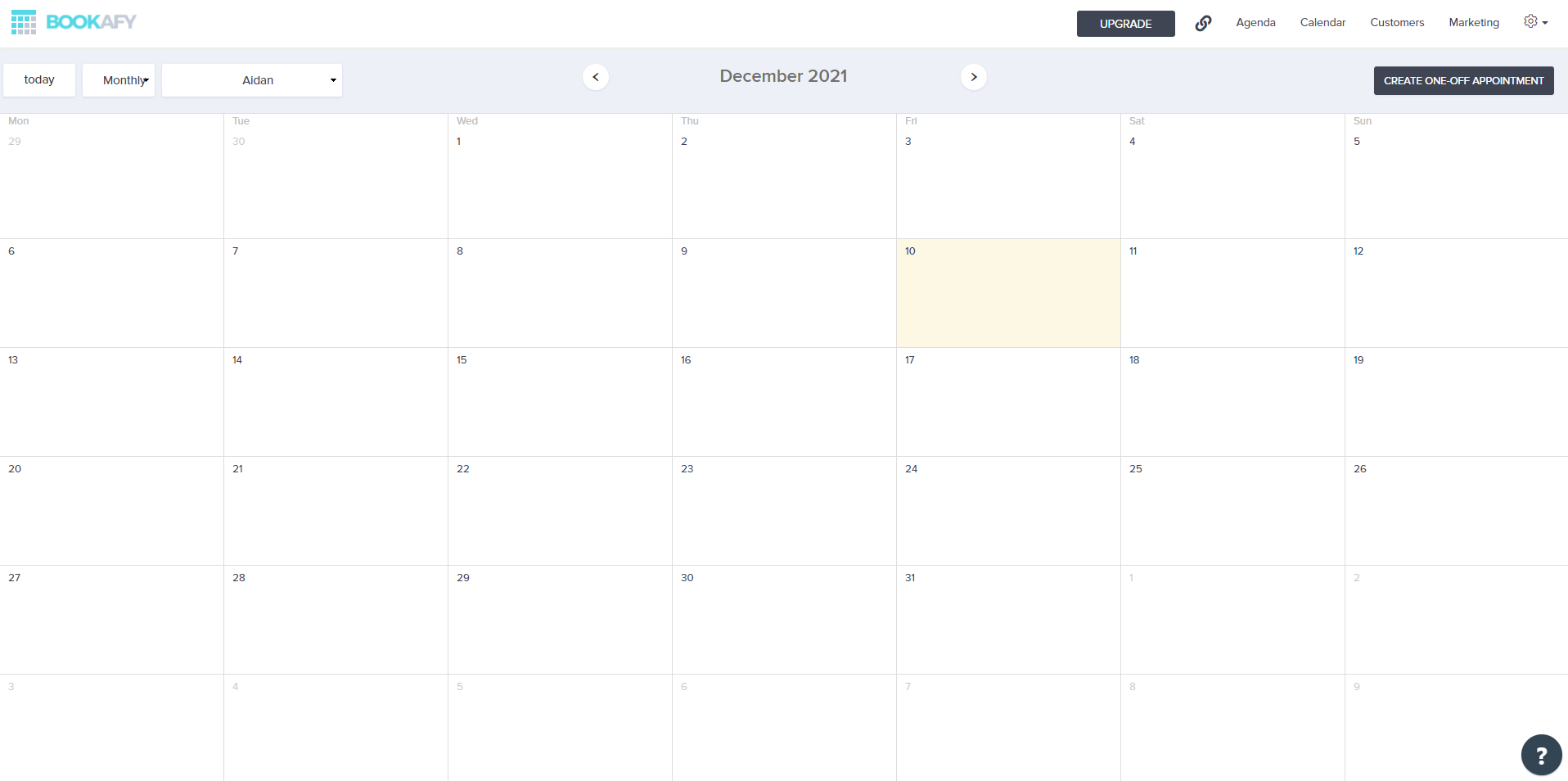 The way Bookafy organizes the calendar for you sets it apart from other booking systems. 
If you need to share your calendar with your client, you can activate two-way calendar synchronization. And if you're going to hide the calendar, just turn on the one-way sync. 
Moreover, you can also manage the look of the scheduling page. And you should change it to make it look like your website. 
You may also set meeting lead times and availability times and dates. You may also define meeting booking limitations for distinct persons. 
You may become fatigued if you attend meetings regularly, which is why Bookafy allows you to select an ideal duration between appointments. 
Features 
Bookafy offers the following features: 
Group events 

Arrange a meeting of one customer with two employees  

Highlight your busy days  

Set a limit on bookings 

Display customer reviews 

Allow the consumer to select employees on the booking page  

Redirect the client to a new page after booking 

Text and email reminders 

Synch it with multiple calendars 

Integrate with various apps like Mailchimp 
Pricing 
It offers a free seven-day trial. Following that, you must purchase one of the paid programs. There are three paid options available. Their monthly fees are as follows.
Pro $9 

Pro+ $13 

Enterprise (contact support to discuss the charges) 
Final thoughts 
How was our list of the 6 best easy schedule makers? Have you found your online schedule maker? If not, then don't worry. You can still choose the right one without leaving this page. 
You can see that MIYN has the best features and offers a free one-month trial. Which does not require any bank details. Thus you can use all features of MIYN without paying anything. Believe that this trial will not be a waste of time.
You are standing just one click away from boosting your efficiency. 
Frequently Asked Questions
How do I know that my business is in need of an online schedule maker?
Switching to an online booking system is a fantastic idea if you or your staff are continually looking at calendars, searching for appointment details, or wasting time arranging and organizing rather than really preparing for the meeting and focusing on sales. 
How do I know that MIYN is the best option for me?
MIYN is an all in one package. You can use it to book meetings, generate leads, perform live chat and more. Also the interface is simple and user friendly. You will not regret once you join the MIYN family. 
To confirm the above sentences you can start using our free trial. Just sign in with your email or Facebook and test the limits of MIYN. 
Why Smart Consulting Businesses Offer Online Appointments With Lead Scheduling?